Wilfred Ndidi Shows a Superlative Performance as He Returned From Injury.
Leicester compounded more misery on Jose Mourinho, the Portuguese manager could only watch on as his Tottenham side fell to late goal at the hands of Liverpool, the midweek loss ensured Tottenham didn't remain on top of the premier league, and today again they fell even further down the table after a 0:2 loss to Leicester City.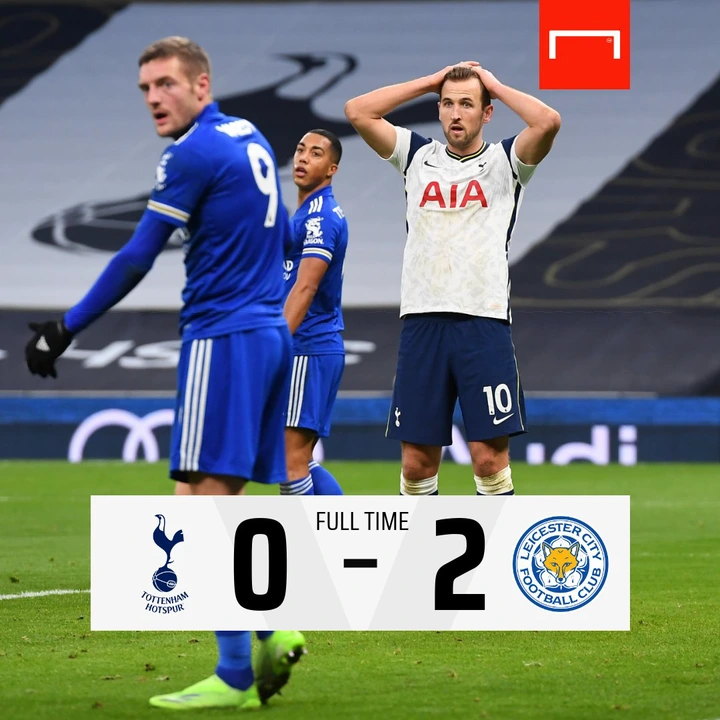 The foxes were boosted by the return to fitness of Wilifred Ndidi and the Nigerian midfielder had a stellar first half as Leicester won the first 45 minutes by 1:0.
The goal was scored by Jamie Vardy who converted from the spot after Serge Aurier commited a foul on Wesley Foffana.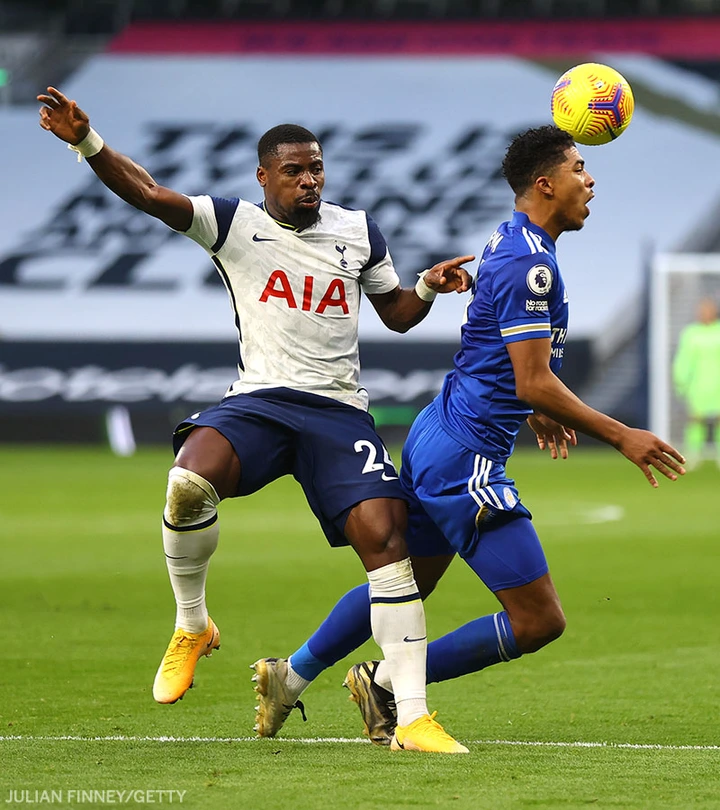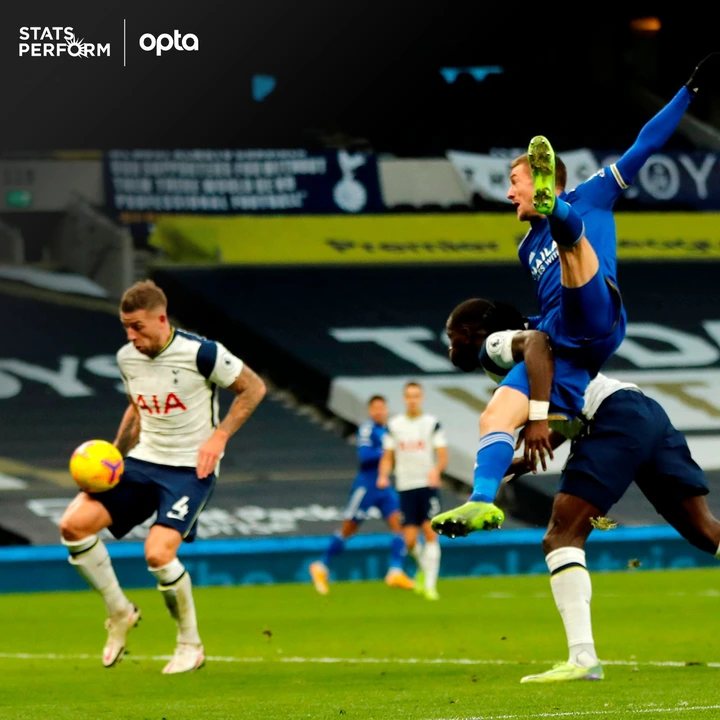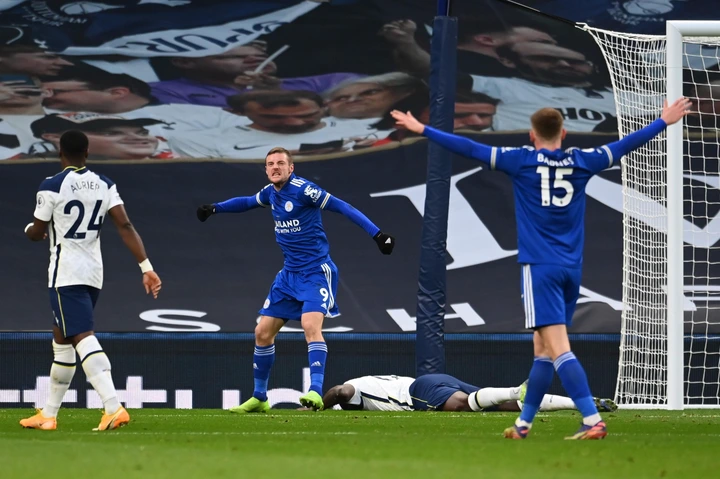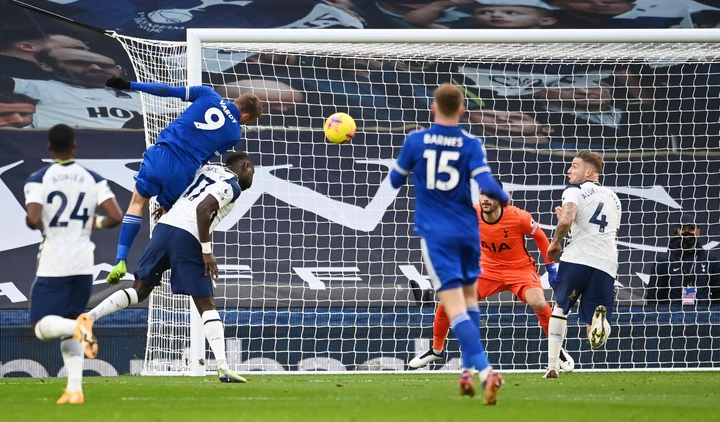 The second half was more of the same from Leicester city as they pressed for a second goal one that would come albeit through a non conventional means, Tottenham needed a goal and Toby Aldewerald got one but he put the ball in the wrong net, his own goal ensured a 2:0 victory for Leicester city.
James Maddison also got the ball in the back of the net but it was adjudged as Offside after a VAR check by the referee.
The Leicester city team had so many great performances but one player stood out, Nigeria's Wilifred Ndidi was a rock in the middle of the park for Leicester and his first half Performance says it all.
Here is the players first half statistics as per Squawka.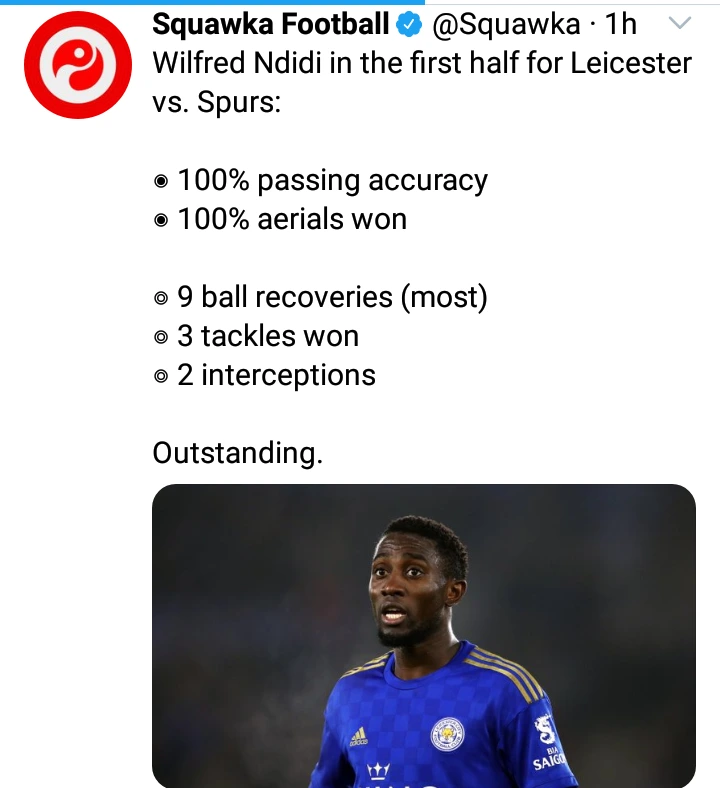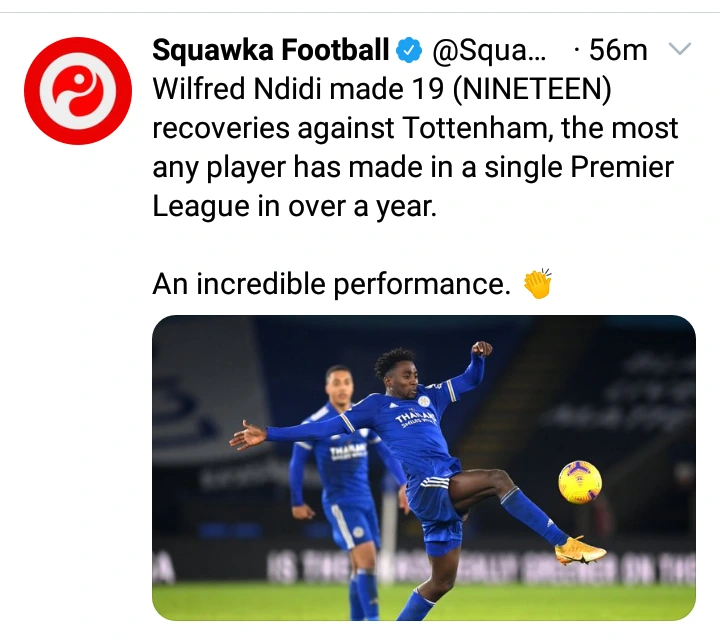 The Midfield enforcer also made a total of 19 ball Recoveries in the game, it is the most by any player in the Premier League for almost a year, those are Impressive stats from. The 23 year old and they are great when u consider he just recovered from an injury.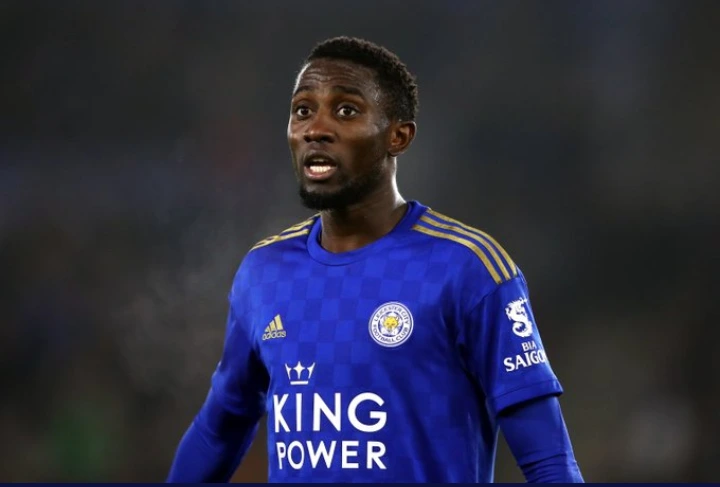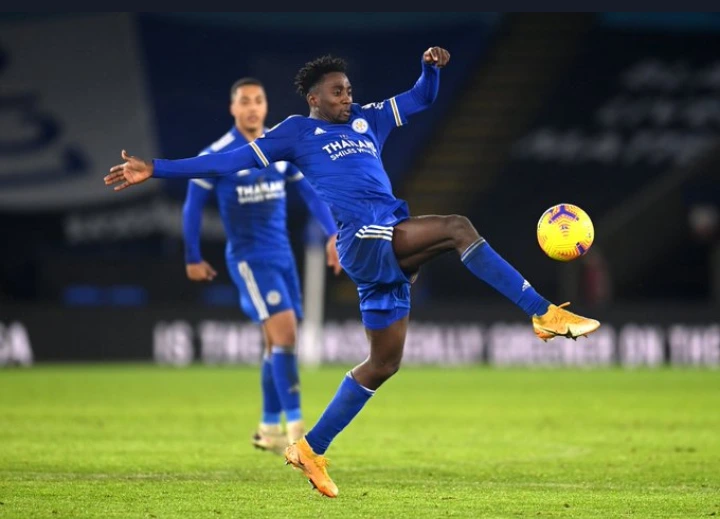 Ndidi's performance has earned his praises with a fan even claiming he is 10 times better than Westham Declan Rice.