Why Eden Hazard Should Not Repeat What He Did With Chelsea Players Last season In Next Month's Game
As most of us already know, Chelsea will be taking on Real Madrid in the Champions League quarterfinals this season.
It's the second time both teams will be facing each other in the UCL since 2021 and the last time both sides met, Chelsea drew with Real Madrid at home and beat them away from him to knock them out. Chelsea was the better team last season so the result was not a surprising one. However this time around, the stakes are high and a lot has changed between both teams. Real Madrid is in a very good run of form and was the team that knocked out Paris Saint Germain in the round of 16 stages of the competition. Chelsea on the other hand are not struggling in terms of form but they are facing a lot of challenges at the moment.
One of the most talking points ahead of the game between Chelsea and Real Madrid will be Eden Hazard. The Belgian international is a Chelsea legend and was also part of the Real Madrid team Chelsea knocked out of the UCL last season. It's another opportunity to get one over his former team but it wouldn't be that easy. Last season when Eden Hazard played against Chelsea, he was captured on camera laughing with the Chelsea players after the game and this did not go down well with the Real Madrid fans and the Spanish media.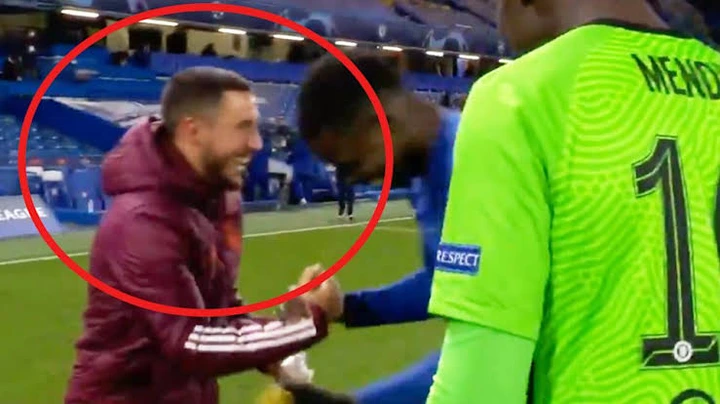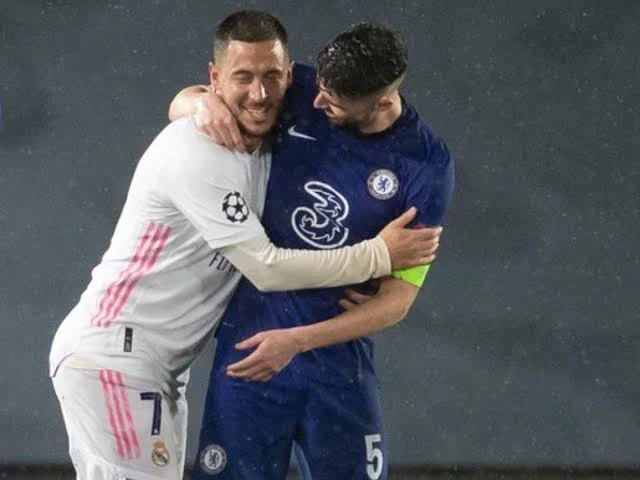 Eden Hazard's actions were taken out of context and the winger had to come out and apologize to the fans for his actions that night. This time around to avoid criticisms and backlash from the fans and the media, Eden Hazard must do well not to be seen laughing with Chelsea players openly. He may do that on one condition if his team wins but if they get knocked out like they were last season, then it will be better for him to contain his emotions and feelings about his former teammates.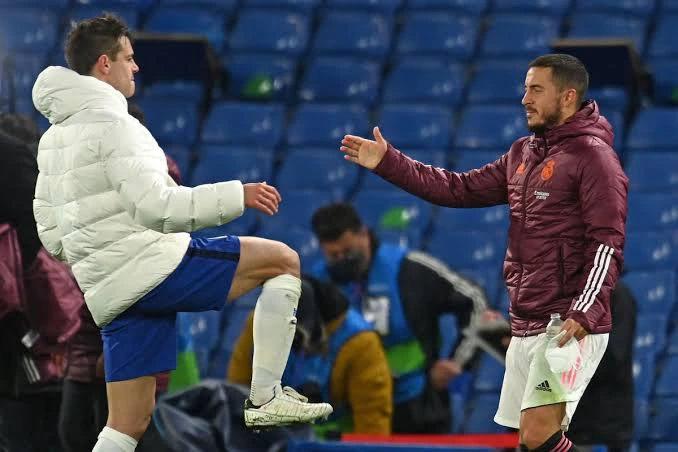 Anyways, it's another huge game and as expected, both teams will be out to take it all from each other this time again. Real Madrid is the favourite once again but does not rule out Chelsea. For if any team in Europe knows how to pull down strong teams, it's Thomas Tuchel's Chelsea.