Watch FIFA world Cup 2022 Draw Live Streaming Free Online TV #WorldCupDraw #Qatar2022
FIFA world Cup 2022 group stage draw will take place on Friday, 01 April 2022 in Doha, Qatar. This will be a massive event where 32 teams will find out who they will be playing in the group stages of the tournament. On this page you will find live streaming links of 2022 FIFA World cup draw starting 1 hour before the coverage gets underway.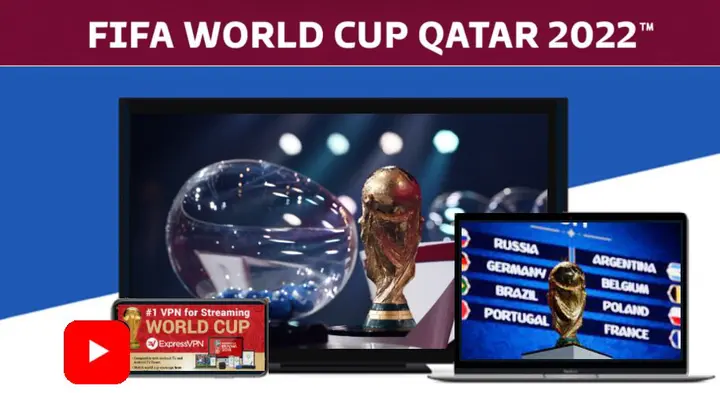 FIFA World Cup 2022 Group Stage Draw Live Streaming Online:
The draw is scheduled to start at around 17:00 CET / 16:00 UK time and FIFA will live stream the entire draw event on their official FIFA website and maybe even their official youtube channel. However, major networks around the world which have World Cup rights will also show the draw in their TV rights territories. For example in the UK BBC and ITV both will broadcast the Draw ceremony in the UK.
However if for some reason you do not have live coverage of the draw, you dont need to worry as we will be placing live streaming links right here on this page around 1 hour before it gets underway.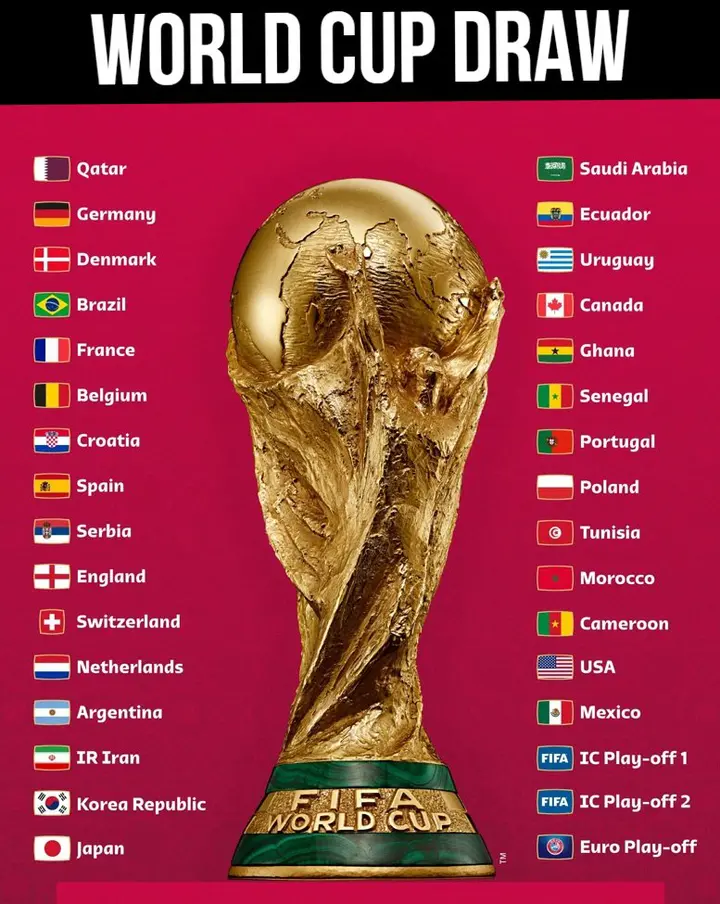 Important details about the 2022 World Cup Draw:
Date: Friday, 01 April 2022
Start Time: 17:00 CET / 16:00 UK time
How To Watch: Official FIFA Website/Youtube Channel or your local network which has the FIFA World Cup rights. For example BBC/ITV in the UK.
What to expect in World Cup 2022 Draw: 32 teams will be divided into 8 groups of four teams each.
When will FIFA World Cup 2022 Draw take place ?Friday, 01 April 2022
What time World Cup 2022 Draw Start Time ?17:00 CET / 16:00 UK Time / 18:00 Local Doha Time
Will World Cup 2022 Draw available for stream online ?Yes. FIFA official website will have live streams of world cup draw. As well as channels which hold the rights for World Cup will also have live streaming and coverage on their channels