UCL: Photos Of Real Madrid Players Training At Stamford Bridge Ahead Of Tonight's Game
The Carlo Ancelloti's men have already touched down in London in preparation for their UEFA Champions League quarter-final clash against Chelsea today. Without being sentimental, the match will be very tough and interesting, because the La Liga side will want to avenge last season's defeat and the Blues wouldn't want to lose back-to-back at home.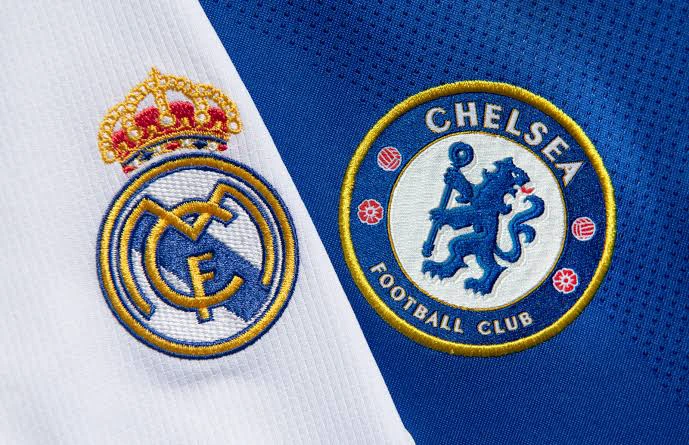 Meanwhile, Real Madrid players have been spotted training at Stamford Bridge today, including the likes of Karim Benzema, Luka Modric, Casemiro, Vinícius, Eduardo Camavinga and the rest. Apparently, the Carlo Ancelloti's men won't take lightly against Chelsea today, because they are expected to play with a high level of winning spirit. The Italian gaffer is unavailable for the game, but the team can still do well without him.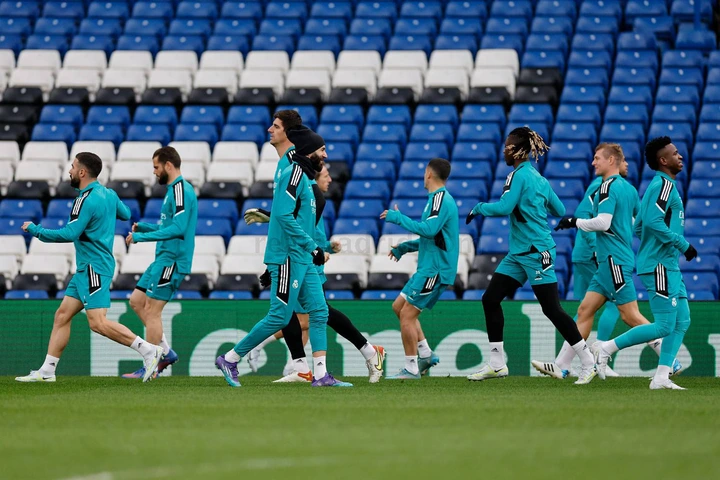 Thomas Tuchel claimed he's not feeling jumpy about facing the La Liga side at Stamford Bridge tomorrow, which means he may use the formation of 4-2-2-2 or 3-4-3, so as to be able to handle and frustrate the French striker. Benzema is literally unstoppable in the UEFA Champions League this season, but the Silva-Christensen-Rudiger combination should be enough to silence him.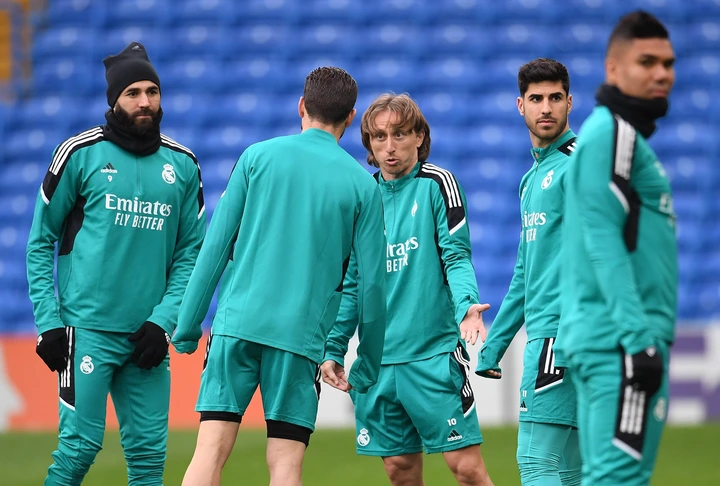 Luka Modric, Toni Kroos, and Casemiro were also spotted at Stamford Bridge this evening, as they are all expected to start together tonight. Nevertheless, the Blues gaffer is most likely to use N'Golo Kante and Jorginho, in order to be able to subdue Real Madrid from the midfield. Having seen the La Liga side's midfield display against PSG in the UEFA Champions League round of 16, they may not be able to accommodate Kante's pressing.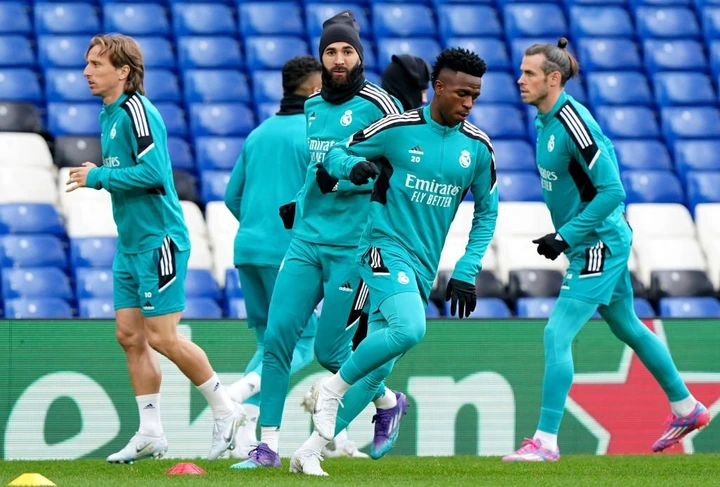 Nevertheless, Real Madrid players aren't jittery about training at Stamford Bridge or facing Chelsea on Wednesday. They are all smiling as Federico Valverde said they are going to take revenge on the West London club for their last campaign defeat. As a result, it's going to be hot throughout the 90 minutes at Stamford Bridge today.
See pictures below.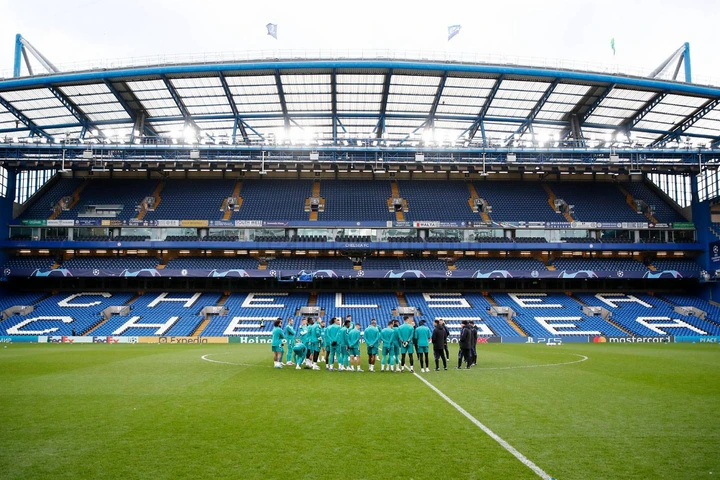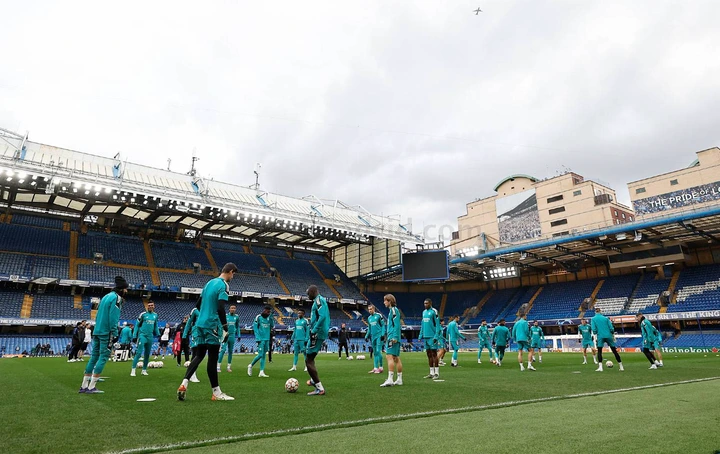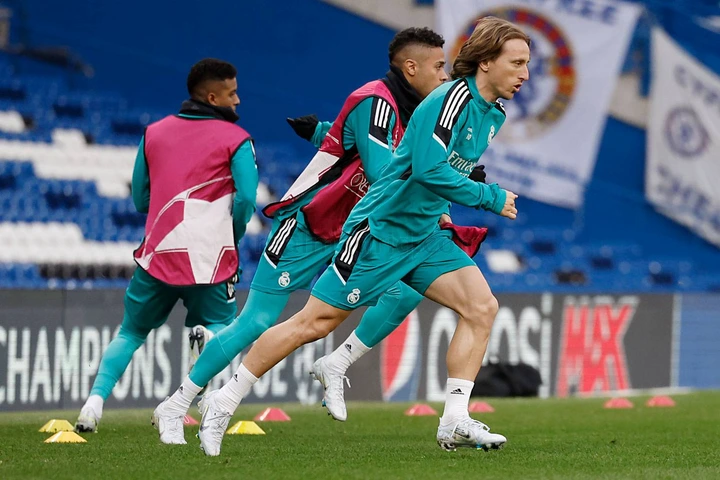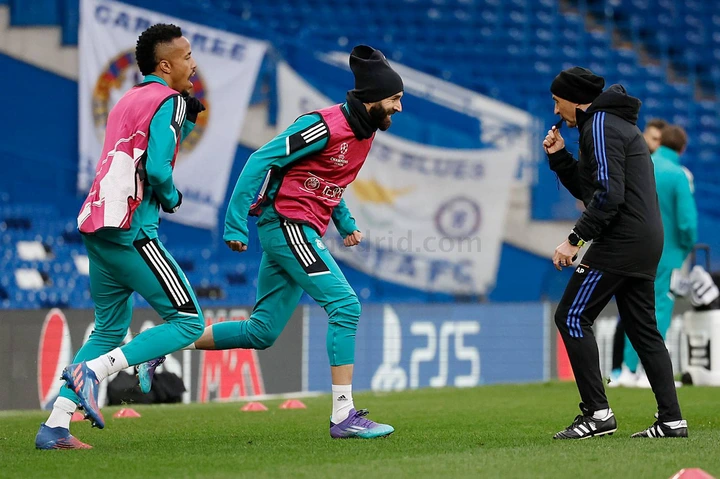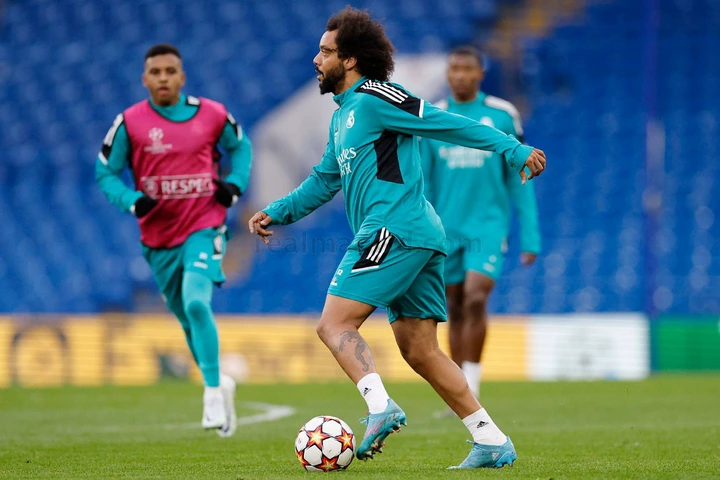 Can Real Madrid win against Chelsea today?