Thomas Tuchel 'Bombshell', I prefer My Chelsea Forward to Mbappe and Neymar. Do you agree with Him.
According to earlier speeches made by Thomas Tuchel why he refused to sign a famous player Kylian Mbappe. He said,bi prefer Lukaku and Werner to Mbappe and Neymar.
Thomas Tuchel made his following statements that it's a big challenge at a club like PSG, there are many influences, that's why it can be very challenging to keep all the guys happy. He went further to say, it's easier to coach Lukaku than Neymar or Mbappe. At Chelsea, i work much more calmly."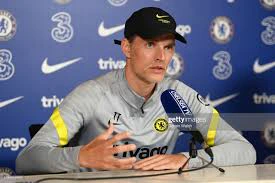 Chelsea manager went further to say from his ideas as a modern coach for two and a half years in PSG, that he is pleased with Timo Werner performances towards his 15 goals in 34 appearances under his fellow countryman.
Tuchel went on saying that Chelsea's number eleven performs well than Mbappe in each of their domestic campaigns last season, yet Werner was more defensively astute.
Werner completes nearly 200 more presses (380) than Mbappe (185), 45 more recoveries, some of which across all thirds and most notably in the midfield and defensive sectors.
It should be known that the manager of Chelsea believes and values work rate and studies behavior among other things.
Meanwhile", looks like Chelsea have no need to sign in Mbappe, as the Blues are currently three points on top the Premier League table. Thomas Tuchel splashed the cash to bring in Romelu Lukaku a Belgium superstar in the summer, with a deal worth about £100 million. Making another deal will make no sense for the Blues for now.