The Return Of Former Chelsea Winger, Eden Hazard: What He Did In Just 25 Minutes That Got Fans Talking
Eden Hazard made his first appearance for Real Madrid in months when he came off the bench to replace Rodrygo in the 64th minute against Cadiz.
The former Chelsea super star suffered a fibula injury in February and had to go under the knife to take out the ankle plate he got two years ago.
This means that for the first time in 2 years, the playmaker played a match with a pain-free ankle.
And this was very visible as he was mesmerising in the little time he had on the pitch. Everytime he got the ball, he looked dangerous, showing glimpses of his former self.
Hazard completed three out of the four dribbles he attempted, made one key pass, won five out of the seven duels he contested and was fouled two times. All of these in just 25 minutes.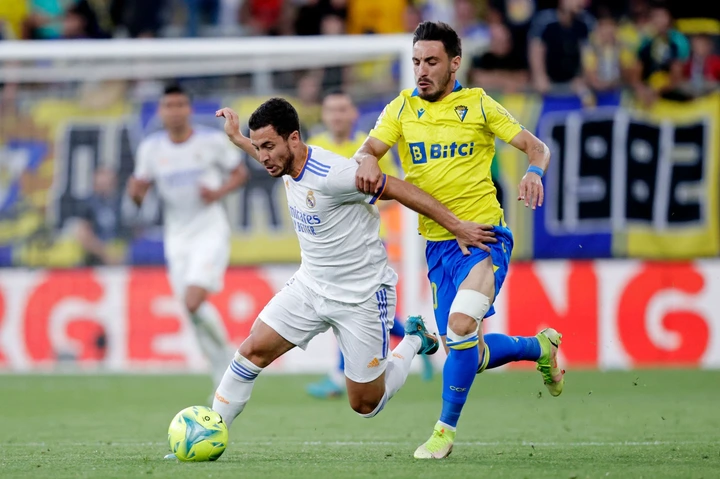 Football fans all over the world were very excited to once again watch the magical Hazard back in action.
Many Chelsea supporters could not resist expressing their desire to have Eden Hazard back at the London club as reports speculated months ago.
But from everything Carlo Ancelotti told the media in the pre-match press conference, it seems Hazard will be staying at Real Madrid.
For the player, he hasn't had the kind of impact he'd hoped to have at Real Madrid due to unfortunate injuries. But now, for the first time in a very long time, he's playing without pain.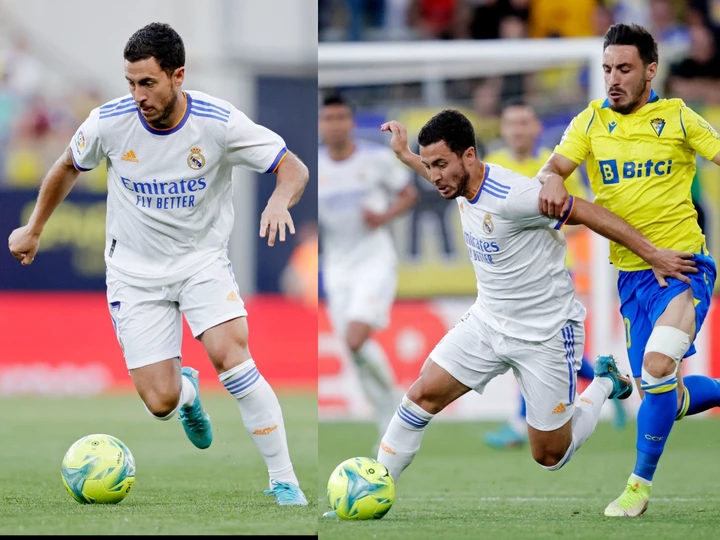 So maybe, just maybe, this is the time for Hazard to come alive at the Spanish club. Next season could be the season we see the real Eden Hazard.