The Number of Goals Chelsea needs to Score Against Tottenham to move above Man City on the EPL table
Match Day 2 in the English Premier League will continue on Sunday with a few number of matches to be played.
Nottingham Forest will face West Ham United while Chelsea will welcome Tottenham to Stamford by 4:30pm. Both teams came off wins in their first match respectively.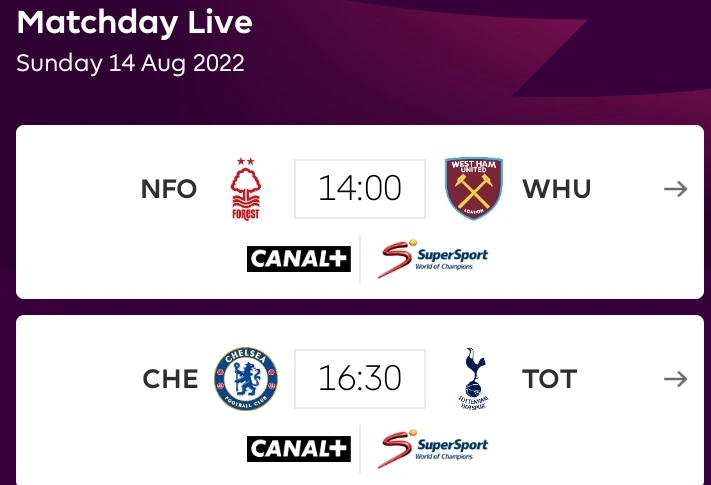 A look at their positions in the EPL Table will show Chelsea at the 8th position and Tottenham at the 7th position.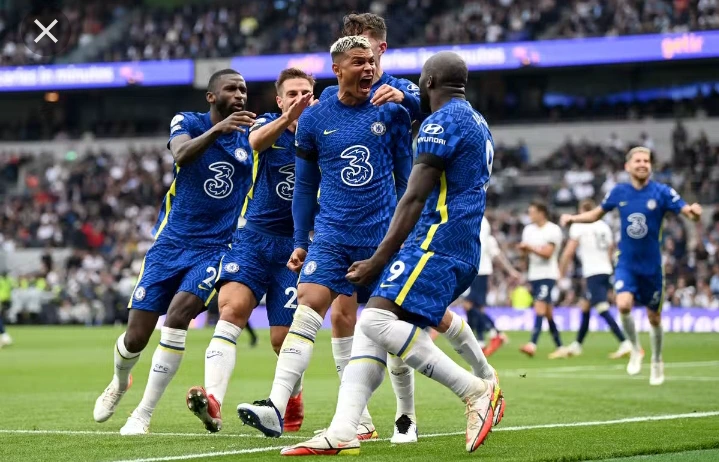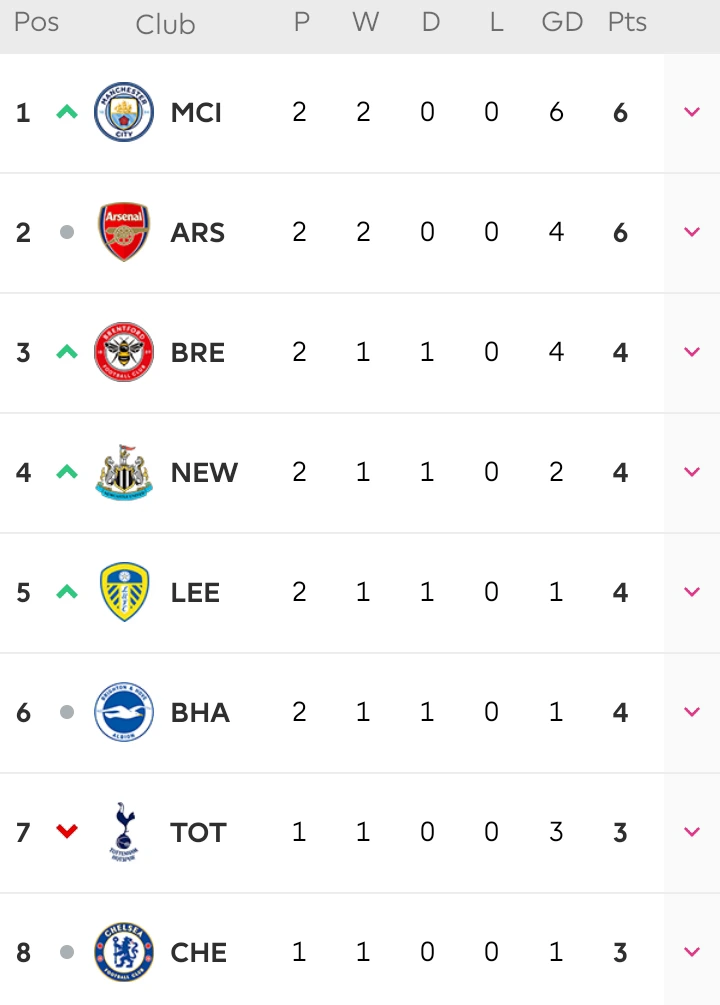 This is because they have not played their second match of the season. With that said, we would like to show the number of goals Chelsea needs to score in order to move above Man City on the EPL table.
After winning 4-0 against Bournemouth on Saturday, Man City went up to the top with 6 points out of 6 & a goal difference of "+6". Chelsea narrowly won Everton 1-0 & are currently at 3 points with a "+1" goal difference.
This means that they will need to score at least a net goal of "5" to move up to the same levels with Manchester City. If they are to move above Manchester City, they will need a net goal of "6" to go to the top of the table.
Judging from their Head to Head record with Tottenham, Chelsea has not won Tottenham with 5 goals in the last five years.
Both managers will look forward to make it two wins out of two for their teams in order to keep the spirit high & positive as the season just began last week.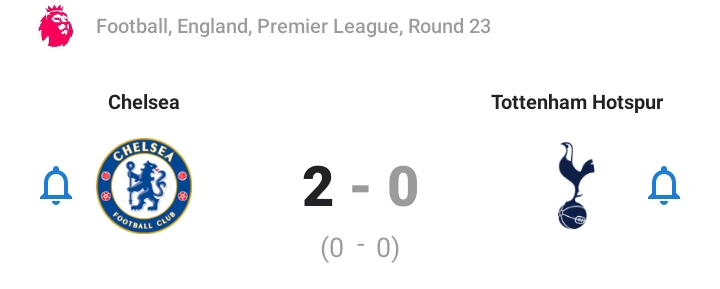 Their last meeting ended as a 2-0 win for Chelsea but Tottenham scored more in their first match of the season.