See what Pele updated on his Instagram after Ronaldo broke his goal record
There's no single football fan in the world that have not heard of the name "Pele".
The name Pele is a household name in football and the world at large. The now retired Brazilian striker is regarded by many as the greatest footballer of all time following his exploits for club and country. Pele won a record three world cups during his glittering career while he also amassed more than 1,200 career goals although Fifa only officially recorded about 757 of that number.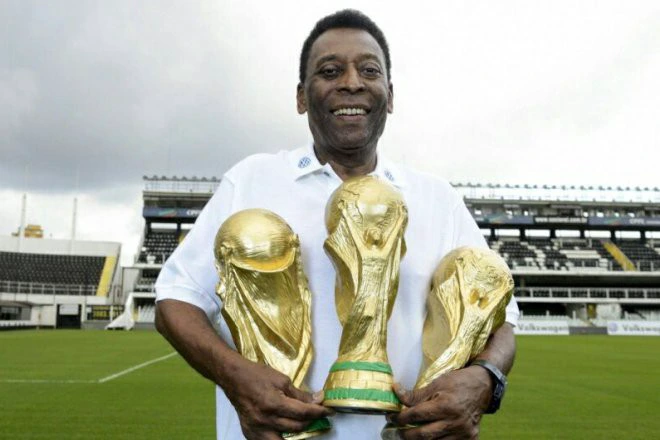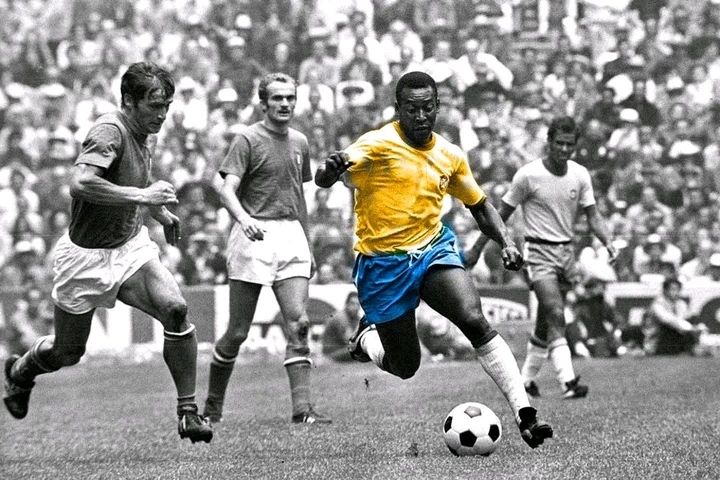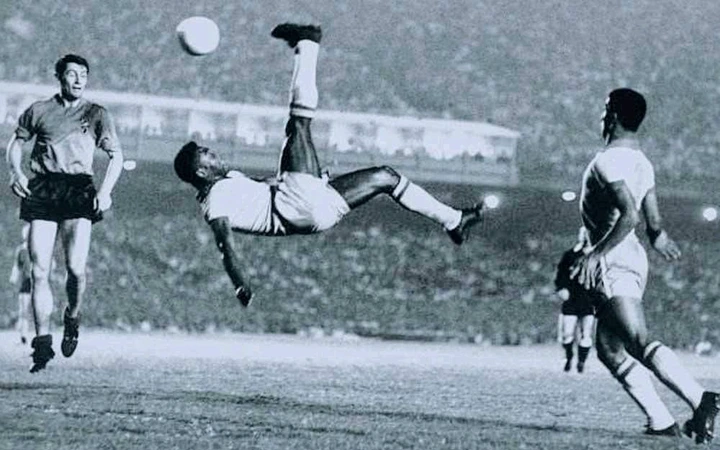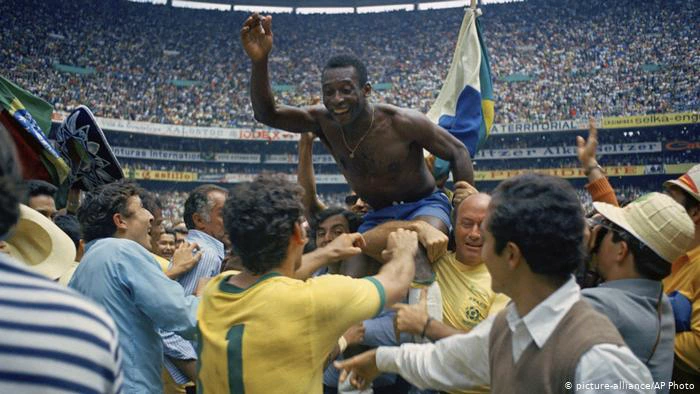 Pele was arguably the greatest talent of his generation, but his place at the summit of football has now been rivaled by another generational talent in the person of Cristiano Ronaldo.
Ronaldo alongside Lionel Messi have arguably reached the level that seemed almost impossible in football with the two showing the sort of consistency that is rare and they have done so with so much swagger as they have broken numerous records set by the likes of Pele and the generation before them.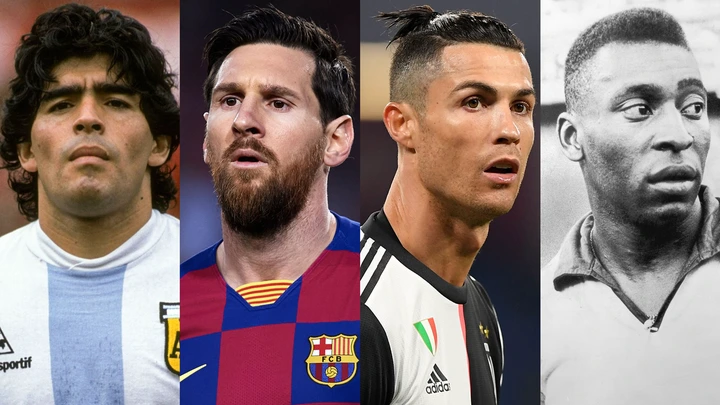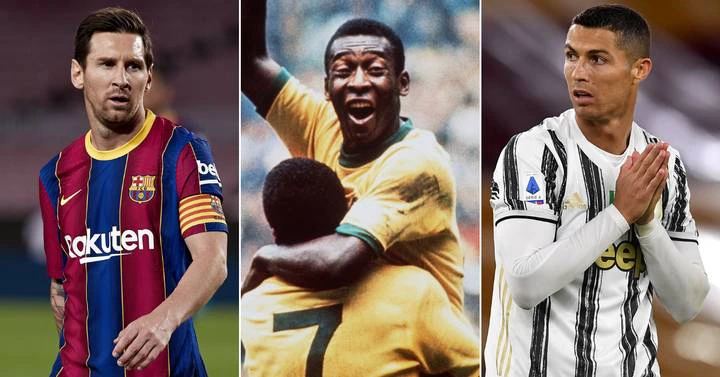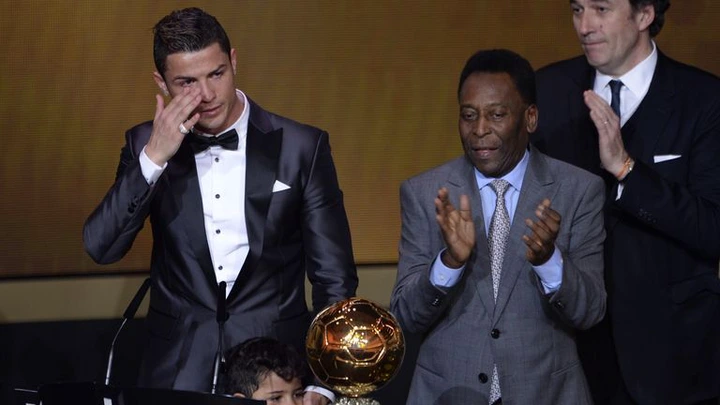 As it is the thing with football, records are meant to be broken and Pele's goal record of 757 goals as officially recorded by Fifa has been broken and surpassed by Cristiano Ronaldo who is now only behind Josef Bican(805) and Romario (772) in football's all time goalscoring charts having hit a double in Juventus 4-1 win over Udinese yesterday.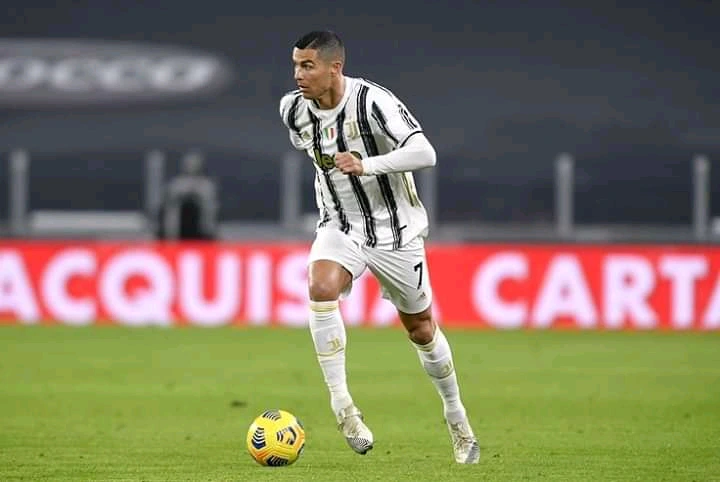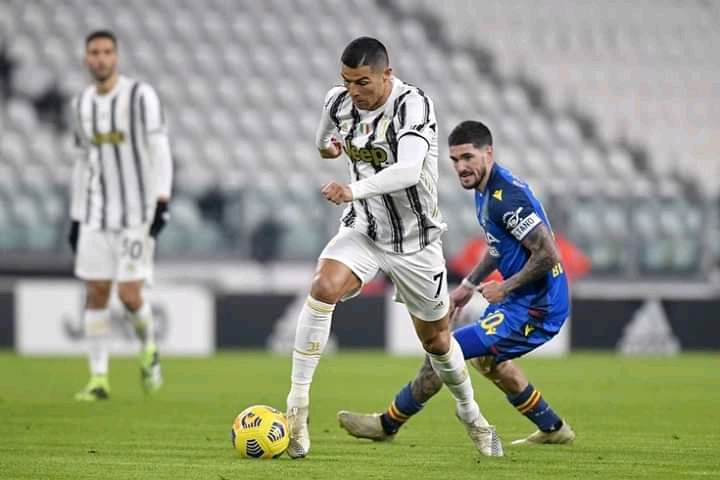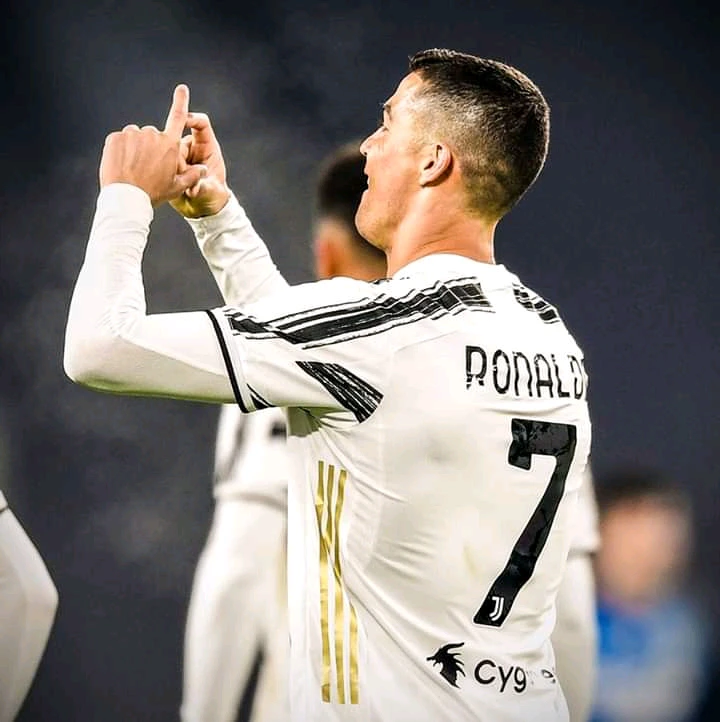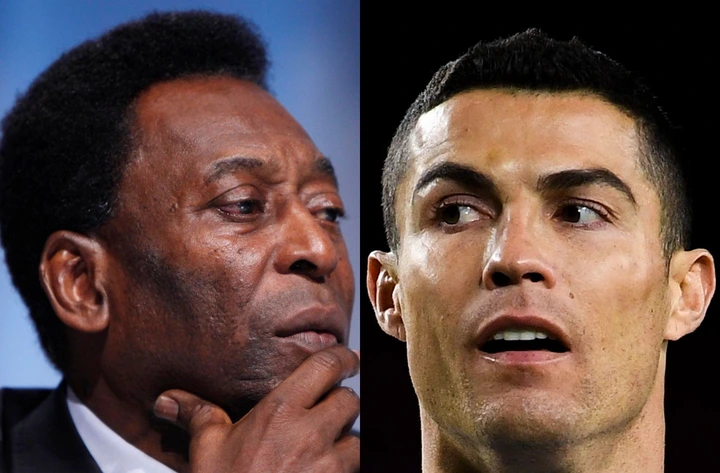 Well, there has always been a dispute between Pele and Fifa with the former insisting that he scored about 1283 career goals as opposed to the 757 officially recorded by Fifa. And the South American has taken to social media to aim a thinly veiled dig at Cristiano Ronaldo and Fifa with a recent update on his Instagram biography.
Here's what Pele posted on his Instagram account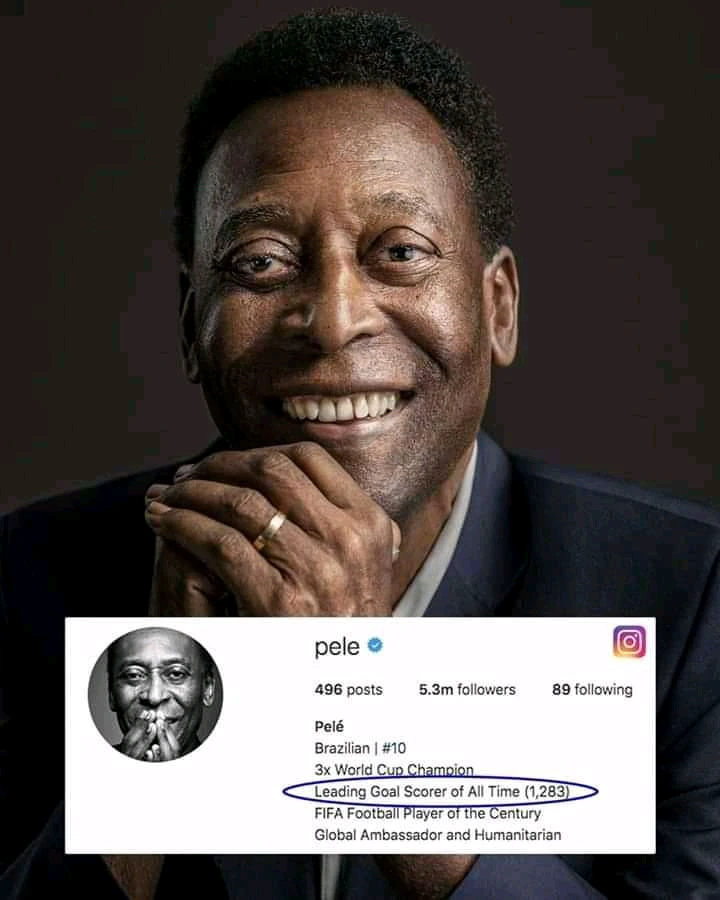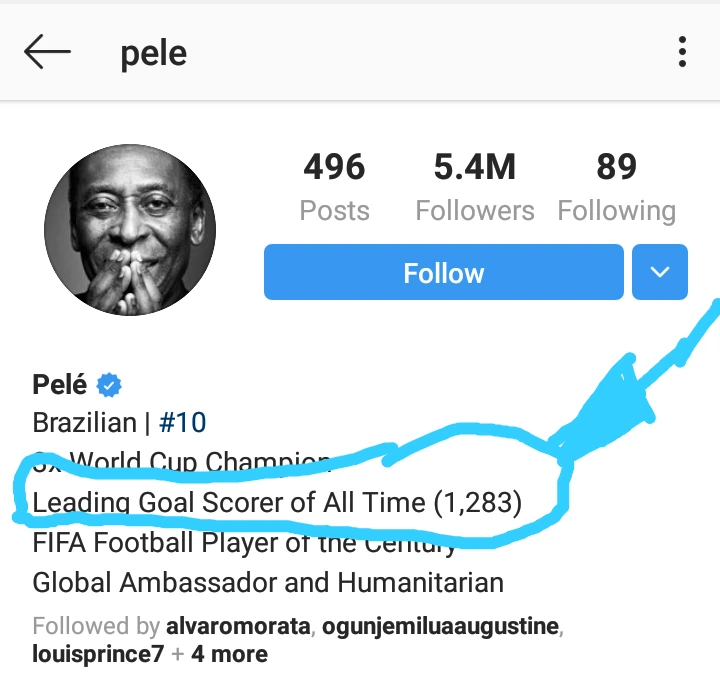 The Brazilian clearly specified that he is the leading Goal scorer of all time with 1283 goals as the figure quoted by the world cup winner as opposed to the notion that he scored 757 recorded by Fifa which leaves him well behind Cristiano Ronaldo in football goalscoring charts.
While most people would argue that the striker did score more than a thousand goals in his career, that figure is not officially recorded by Fifa which means that the Brazilian legend still remains behind the likes of Cristiano Ronaldo, Romario and Josef Bican as the highest goalscorers in the history of football.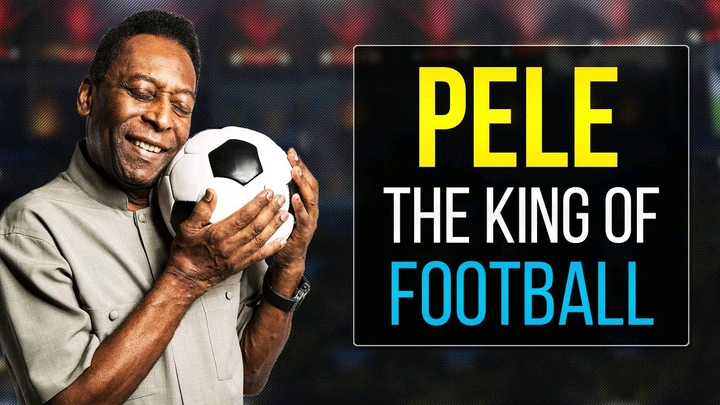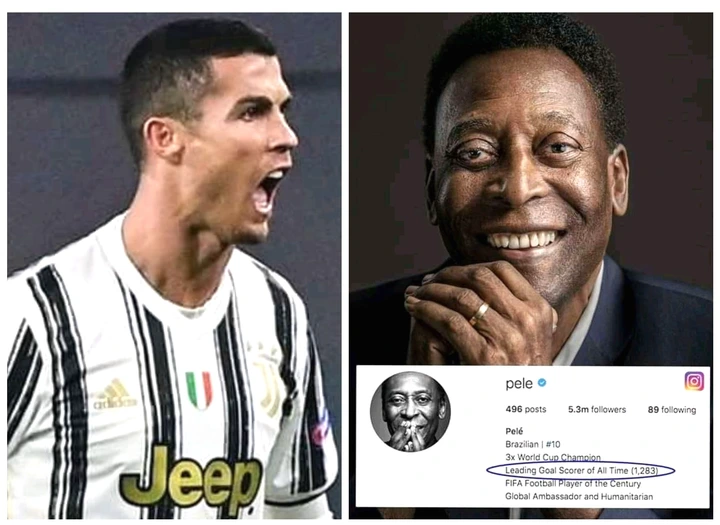 Do you think Pele was right in declaring himself football's leading goalscorer of all time? Kindly drop your comments in the comments section below.