See How Aubameyang Dictates Whatever Happens in Arsenal Games.
Chelsea lost to Everton and Wolves, also Arsenal lost to Burnley and now drew with Southampton.
Arsenal Captain Aubameyang the winning goal against his team and equalizer against Southampton.
After matchday 13 for Arsenal, the Gunners are currently in 15th position with 14 points. Arsenal tried to pick a draw against the Saint after Gabriel received a red card in the 62nd minutes due to hard tacking on Theo Walcott.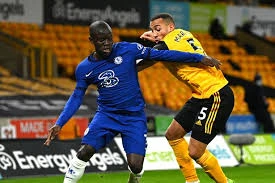 Chelsea move to 5th position yesterday after lost to Wolverhampton wanderers but the story has changed this night after Everton defeat Leicester City 2-0 at King Power Stadium, Chelsea are currently in 6th position with 22 points.
Here is the Premier League table
Tottenham 25 points
Liverpool 25 points
Southampton 24 points
Leicester City 24 points
.Everton 23 points
Chelsea 22 points
West Ham United 20 points
Manchester City 20 points
.Manchester United 20 points
Wolverhampton 20 points
Aston Villa – 18 point
Crystal Palace 17 points
Leeds United 17 points
Newcastle United 17 points
Arsenal 14 points
.Brighton 10 points
Fulham 8 points
Burnley 8 points
West Brom 7 points
.Sheffield United 1 points