Pulisic shows Class As Chelsea Walk past West Ham by 3:0 in EPL week 14.
West Ham United visited Chelsea at Stamford Bridge as they played their Matchday 14 English premier league fixture, it was another big night for Frank Lampard's team as they performed brilliantly in today's match. Fans were delighted with the performance of one of their star players.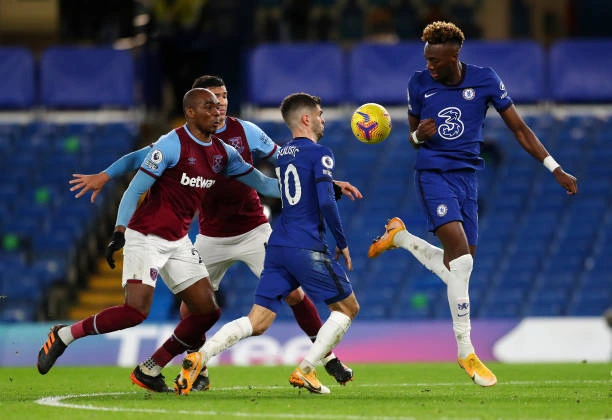 Chelsea looked to recover from their two consecutive losses in the English premier league as they defeated West Ham United in today's match. Chelsea now closes in on the top four spot following their victory at Stamford Bridge, they moved to fifth place after they won West Ham. Chelsea started well in the English premier league this season, but looking at their last two matches they still have a long way to go.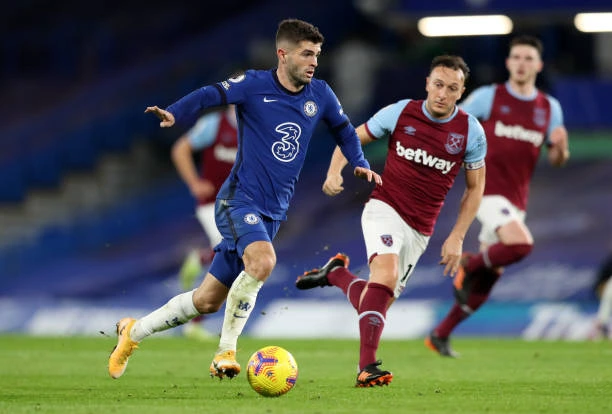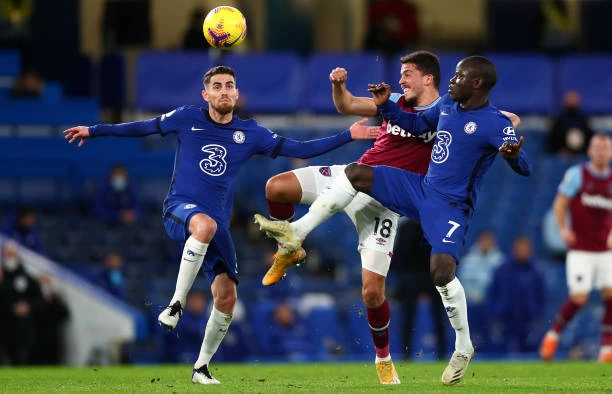 Chelsea played brilliantly in today's English premier league fixture, West Ham United also troubled Chelsea's defence but Chelsea were threatening in their attacks they never gave their opponents any chance of getting back into the game. Ben Choler sustained an injury in the opening minutes of the first half and got replaced by Emerson. Ben chilwel has contributed to Chelsea's squad positively since he joined from Leicester city in the summer transfer window.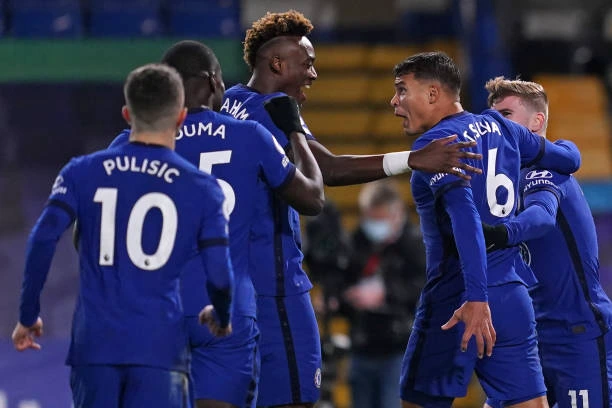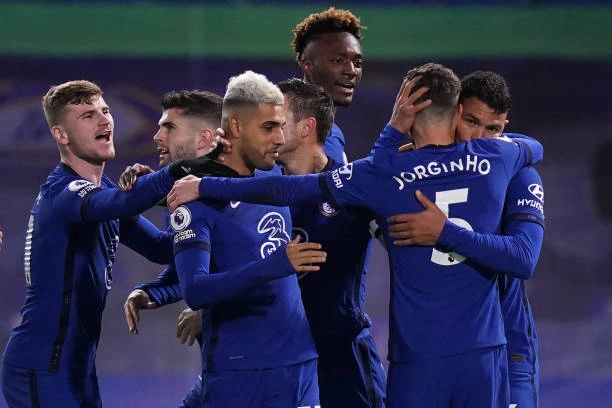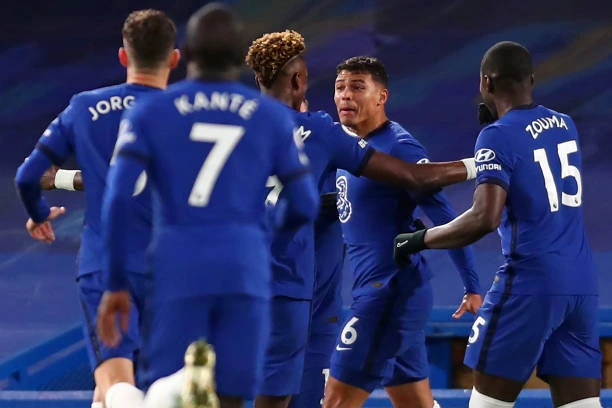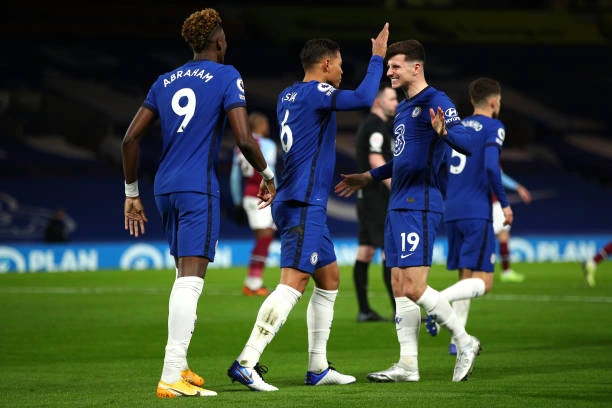 Chelsea took the lead in the first half of the match after Thiago Silva scored a brilliant header for the hosts. Mason Mount provided the assist for Thiago Silva to put the hosts in the lead. It was a good start to the match as Frank Lampard's team were desperately in need of points. Chelsea dominated play in the first half of the match it was a well deserved lead.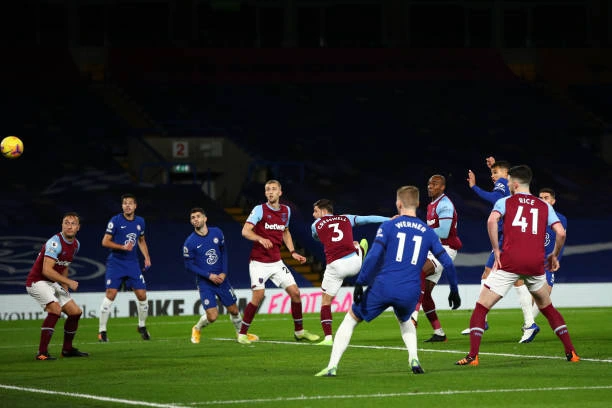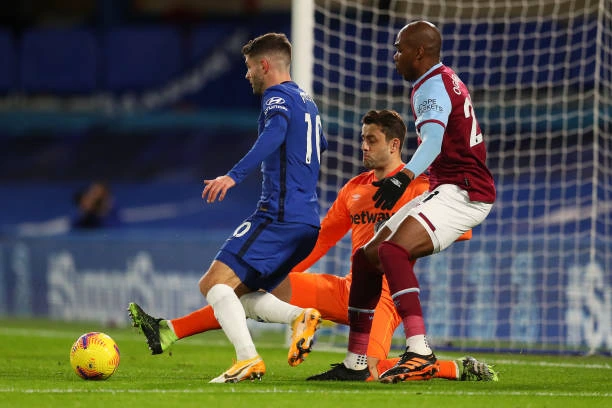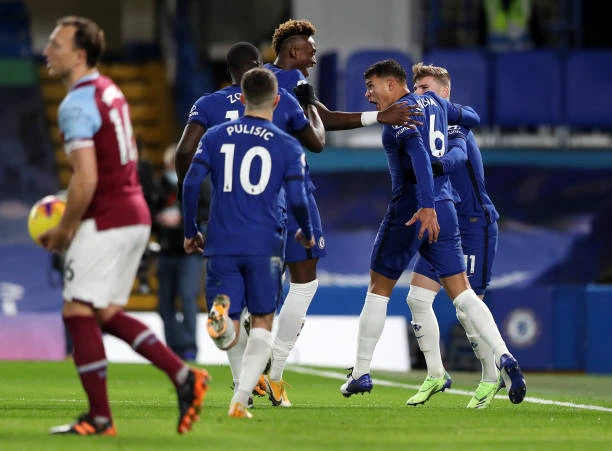 Tammy Abraham scored a brace for Chelsea in the second half of the match as they extended their lead at Stamford Bridge.
Chelsea fans came out to Praise one of their star players after having an outstanding performance in today's match up. Christain Pulisic made his second start for Chelsea since he returned from hamstring injury, the American international played well in today's match, always digging up opponents defense and dribbling past opponents. He created more chances of scoring in the match. Timo Werner on the other hand has failed to deliver for Chelsea in front of goal, the German forward is yet to adjust to the English premier league. He has made more appearances than any other Chelsea player in the English premier league this season. Tammy Abraham was outstanding for Chelsea in the last minutes of the second half. Comments made by Chelsea fans can be seen below: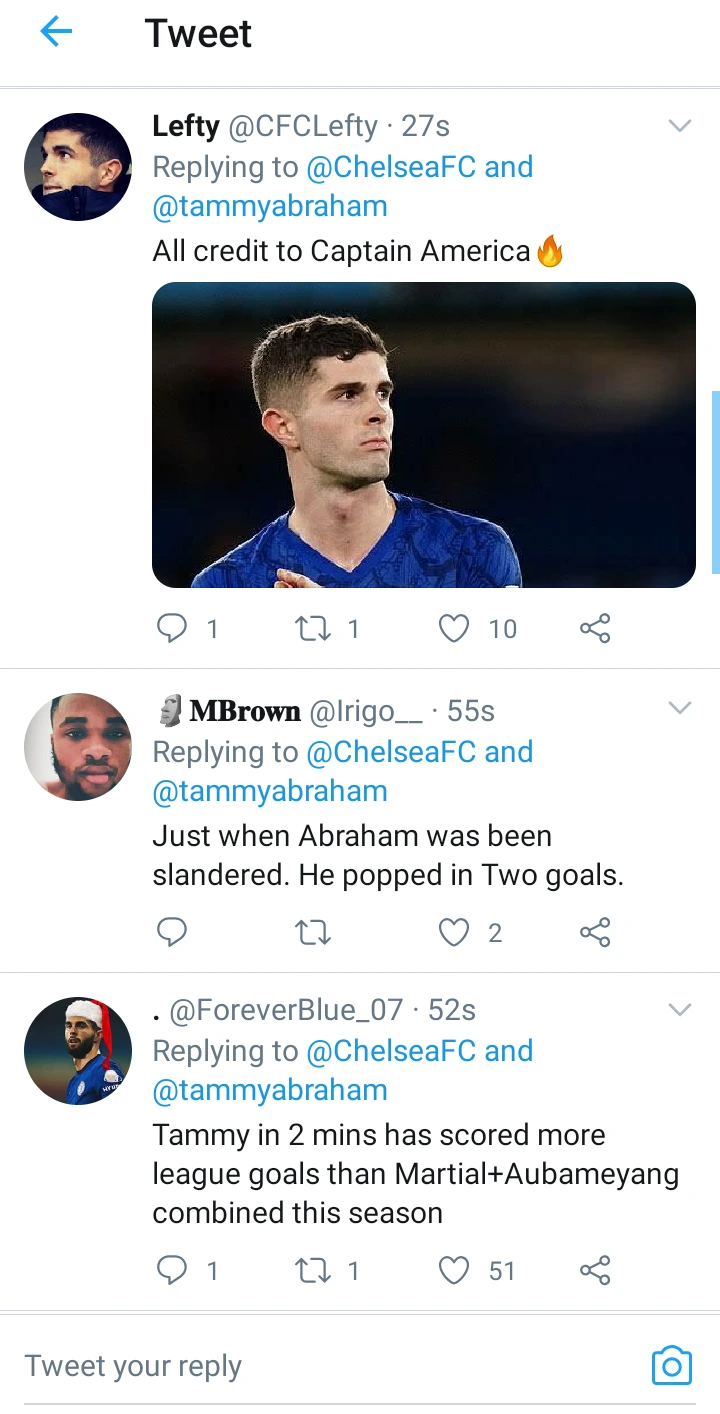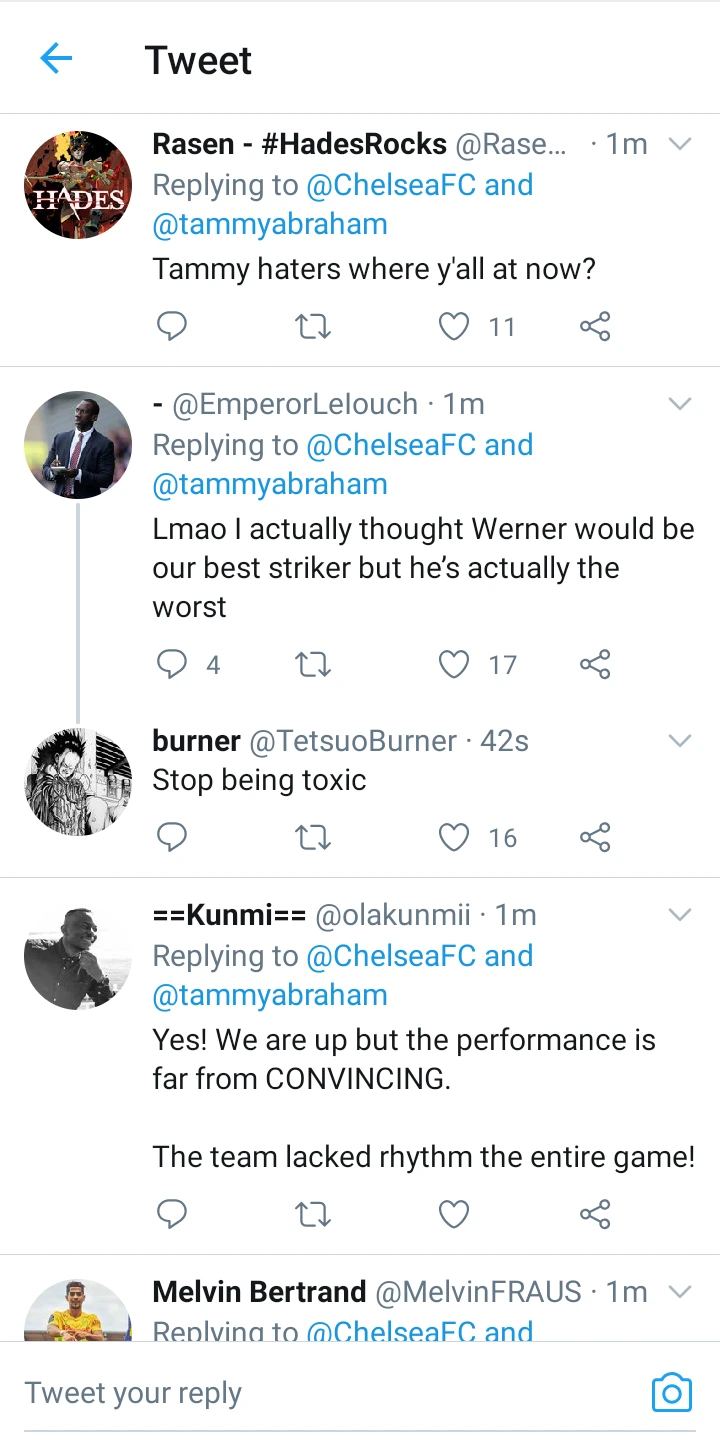 What are your views on this match? Do you think Chelsea are still contenders of the English premier league title? Do well to drop all your comments below.