Oliver Giroud and Ngolo Kante was praised by fans after Chelsea beats Sevilla 4 nil.
Oliver Giroud whose many think he couldn't touch the ball for 90 minutes was the hero of yesterday game. He scored four goals against highly rated Spanish giant Sevilla.
He is presently the highest goal scorer in the Champions league.
It remains an open secret in the world of football that Ngolo Kante of Chelsea and France is loved by fellow professionals and football fans all over the world.
Yesterday in the UEFA champions league victory against Sevilla in Spain, Oliver Giroud was the hero with four fantastic goals but it was Ngolo Kante that captured the moment of the match.
The hard tackling midfielder assisted one of Oliver Giroud goals and that was his first ever assist in the UEFA premium club competition,
It was something that the entire Chelsea football club players took note of and brilliantly celebrated.
The rounded him up place his foot up and wiped it in acknowledgement of his priceless moment.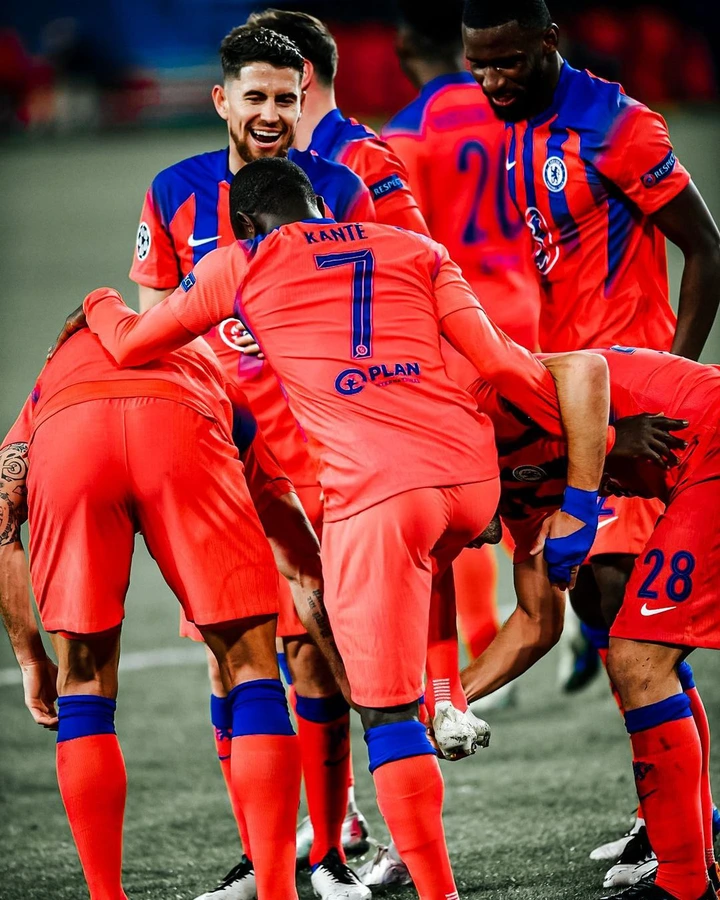 Pure class moment form Chelsea players, it was the moment of the match
Meanwhile the four goal hero Oliver Giroud was adding something to his lively exploit in the front of goal yesterday.
He took of his jersey after the match to show that he didn't just score goals but he is fit and in an incredible shape.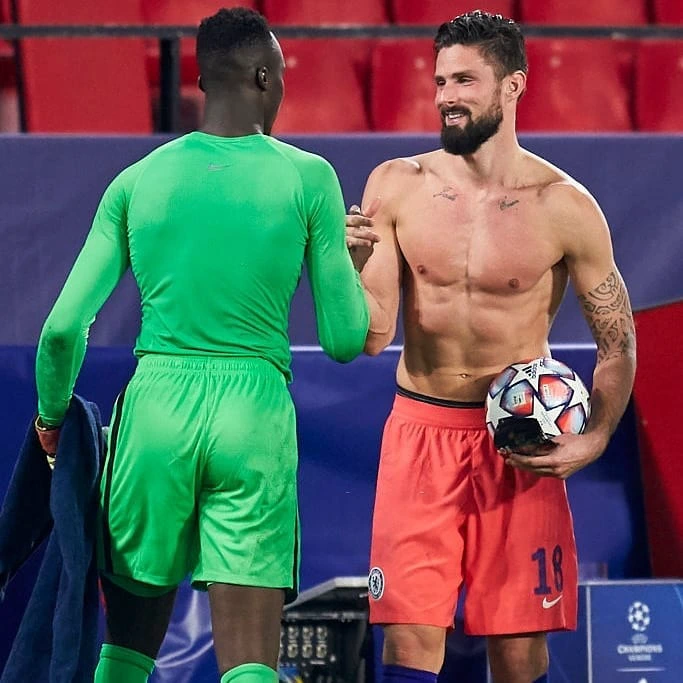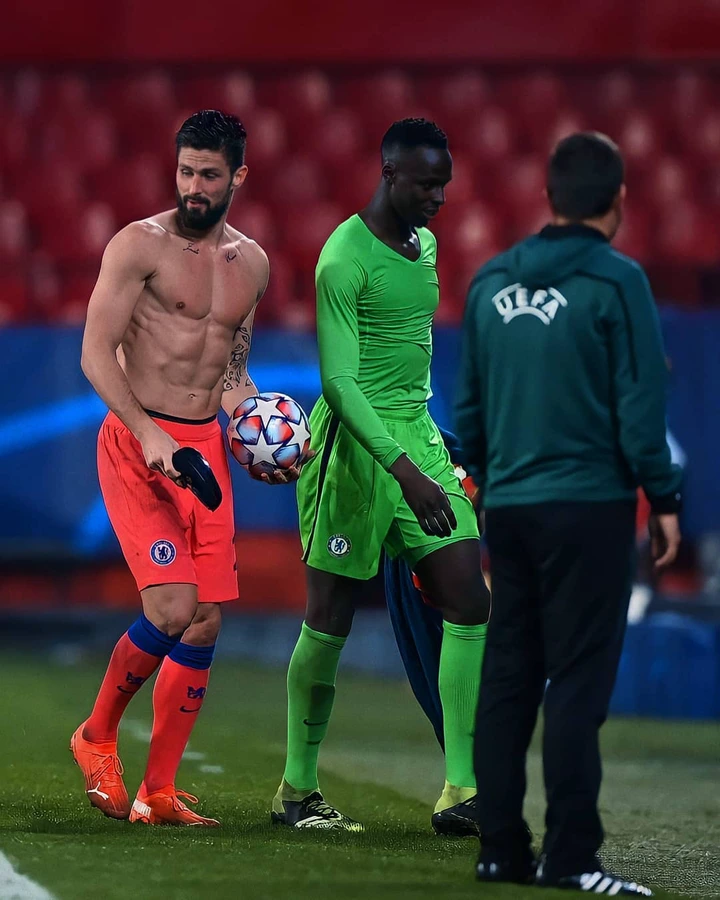 Incredible physique body of Oliver Giroud.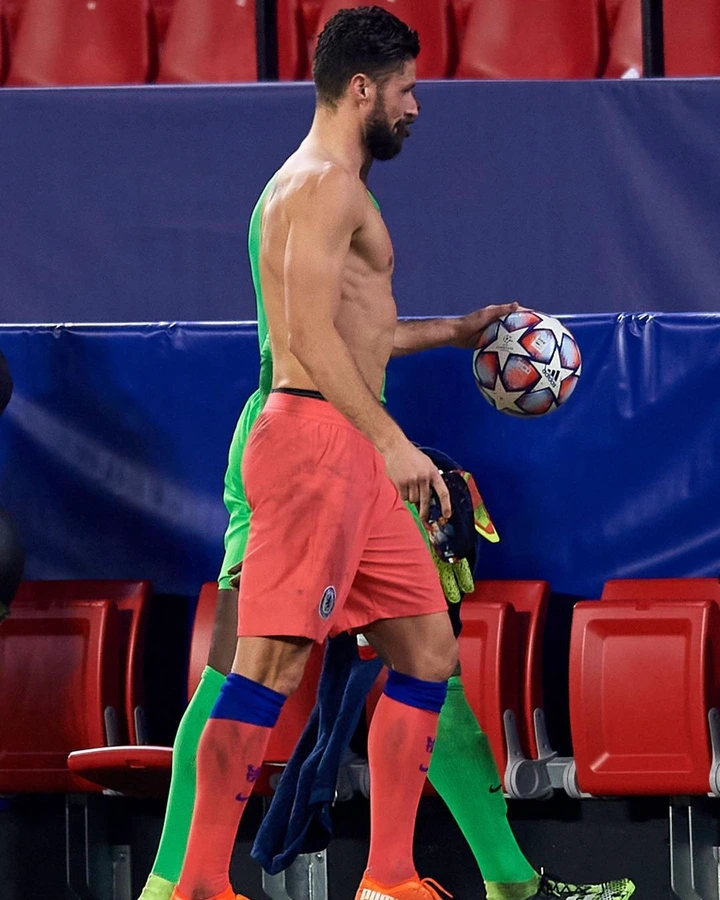 He will be hoping his exploit last night will guarantee him some needed minutes on the field starting from this weekend.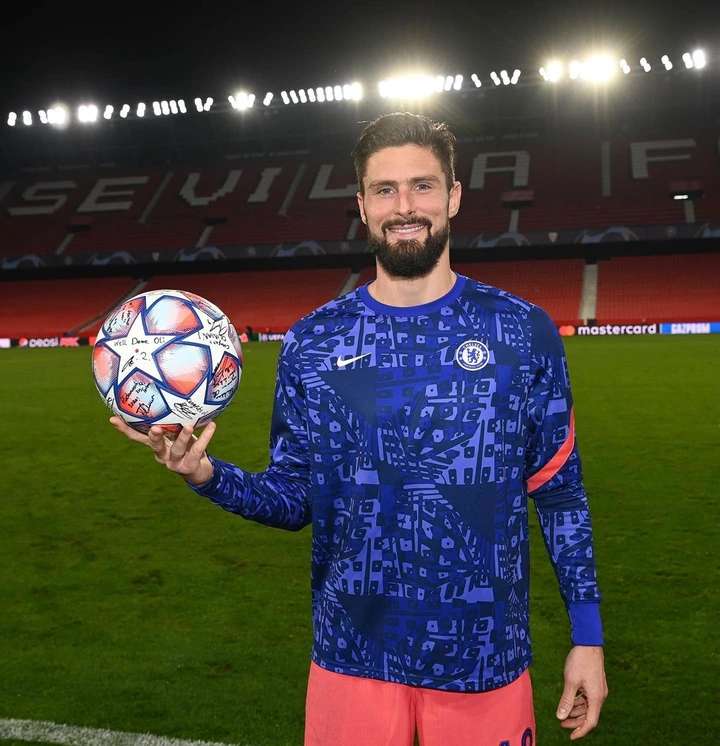 Please follow, comment, share and like us
Thank you ❤