OFFICIAL: Chelsea Strike A £20m A Year Shirt Sleeve Sponsorship Deal With Big Cryptocurrency Group
According to Sky Sports and Chelsea's official social media platforms, Chelsea has agreed on a shirt-sleeve contract with WhaleFin, a digital asset platform owned by Singapore-based Amber Group. The deal which is set to kick off next season will be announced this morning by the club and the group's logo will replace that of Hyundai in the Chelsea jersey.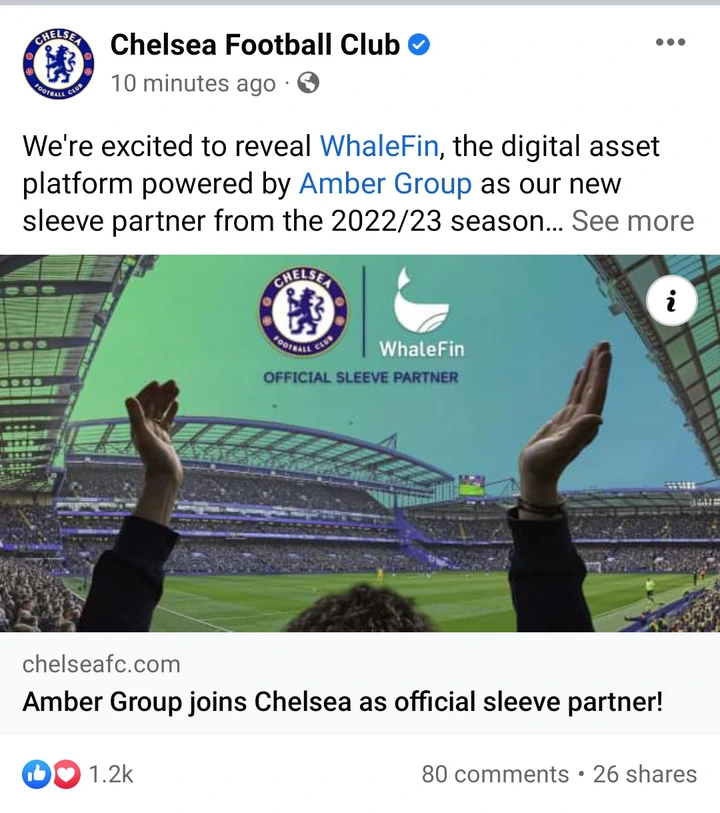 As per Sky Sports, the deal was agreed back in January before Chelsea was placed under stringent sanctions by the UK government due to its owner being Roman Abramovich. Chelsea wouldn't be the first Premier League club to habit a cryptocurrency group as a shirt sponsor as Manchester United agreed one with Tezos, a Blockchain group last summer. Chelsea is also reportedly in talks to find another main sponsor to replace the 3 in front of their shirts. The telecommunications company withdrew their sponsorship with Chelsea after their sanctions by the UK government a few weeks ago and the club is set to move on and get new sponsors after the Boehly consortium takeover is complete.