Never You Compare Cristiano Ronaldo with Eden Hazard, See their Statistics While in Premier League
Cristiano ronaldo and end hazard are idols for Manchester united and Chelsea respectively. Both players achievements would never be forgotten by These two giant premier league Clubs. Let's take a close look at Cristiano Ronaldo and Eden Hazard's Premier League Career Statistics.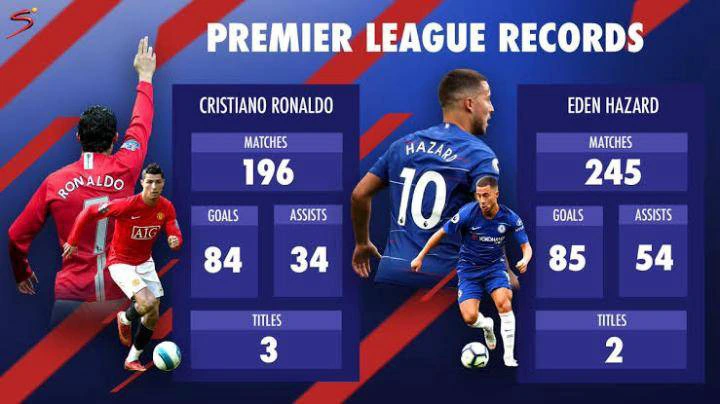 Eden hazard Played 49 premier league games more than Cristiano Ronaldo, but ronaldo Scored one goal and won one more title more than Eden Hazard. However, Hazard provided 20 more Assists in Premier League than Ronaldo. Judging from both statistics, both players have almost same statistics but it was Hazard who contributed to more goals than Cristiano ronaldo.
Manchester united benefited a lot from Cristiano ronaldo as they won Treble in 2008/09 season. While Hazard helped chelsea to win premier league titles. Between both players who do you think have the best performance in Premier league.