Manchester City's Player, Gundogan hailed Ngolo Kante, Label him "the Hardest Midfieder" in the World.
Manchester City star midfielder, Iikay Gundogan has named Chelsea's midfielder, N'Golo Kante as the hardest midfield opponent he has ever faced ahead of Saturdays game against Chelsea.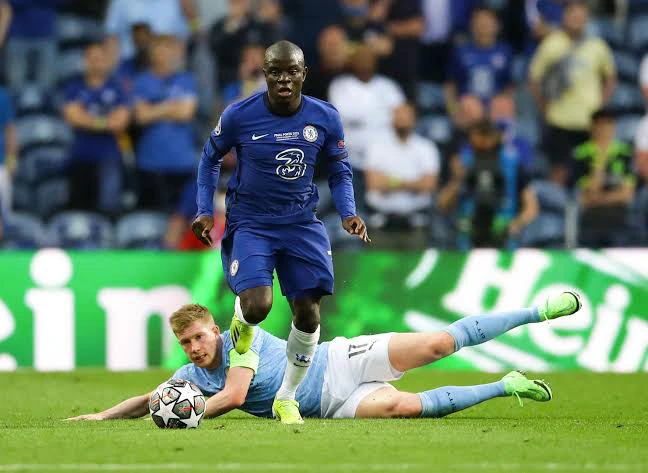 Manchester City will welcome closest challengers Chelsea to the Etihad Stadium for a lunch time battle on Saturday in a highly anticipated top of the table clash kick off in the Premier League.
In a tweet, the Germany international, Iikay Gundogan was asked "Who's the hardest midfield opponent you have ever faced?"
in replying to this tweet, Iikay Gundogan named N'Golo Kante.
Gundogan tweeted: "I would say N'Golo Kante. He's really strong, the amount of work that he puts into the game. It's just unbelievable…"
Manchester City are currently 10 points clear of their upcoming opponent, Chelsea in the Premier League standings, with another defeat for Chelsea seemingly rendering their title charge impossible