Jose Mourinho Praises Chelsea Forward as Lampard Job is Under Threat.
Tottenham Hotspurs Manager Jose Mourinho is a great admirer of one of Chelsea Wingers as he praises him for his skills.
Chelsea Forward Christian Pulisic is going to be happy over the positive assessment that Jose Mourinho has about him.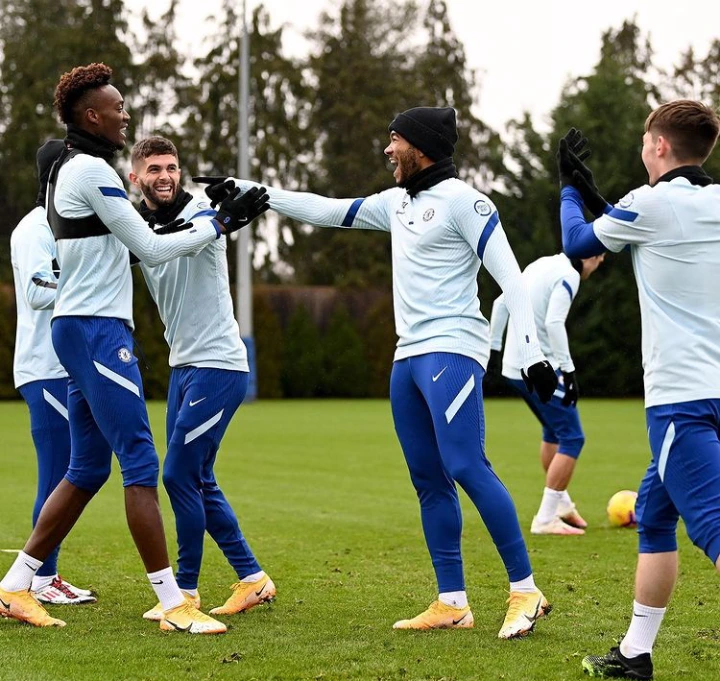 Although, the 22-year-old have been less productive in recent games but Jose Mourinho still hold in high regards.
Jose Mourinho believed that several American Players are coming to Europe and are adapting to the football style but Christian Pulisic stand out among all of them.
Speaking about the Unique and outstanding abilities of Pulisic, Mourinho said: "American Players came to Europe and began to adapt to the competition. You'll find different specifications there, but it's difficult to find a Playmaker of the quality and skill of the Chelsea boy."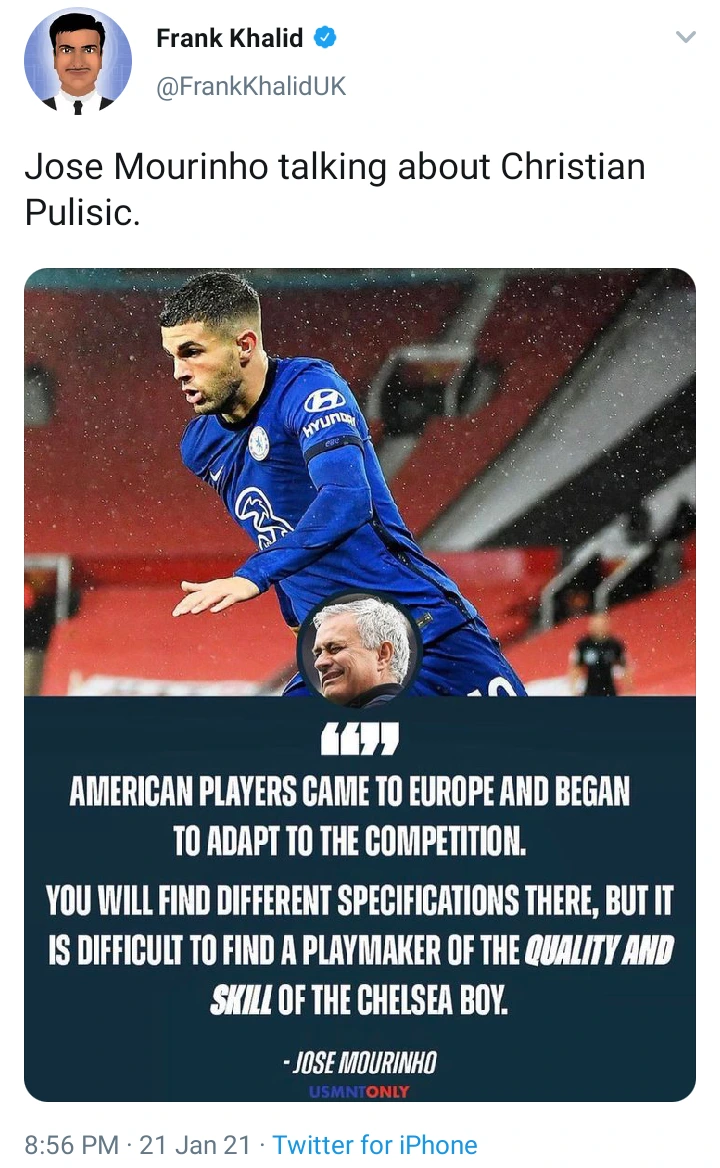 By Chelsea Boy, Mourinho is obviously referring to Christian Pulisic as he's the only American player in the Chelsea squad.
Do you agree with Jose Mourinho's appraisal on Christian Pulisic?
Let us know what you think by dropping your comments. You can also share and like. Click on the follow icon for more updates.