Germany were in action last night against Latvia in a friendly match in preparation for their European Championship and they were able to mastermind a comprehensive 7-1 victory over Latvia.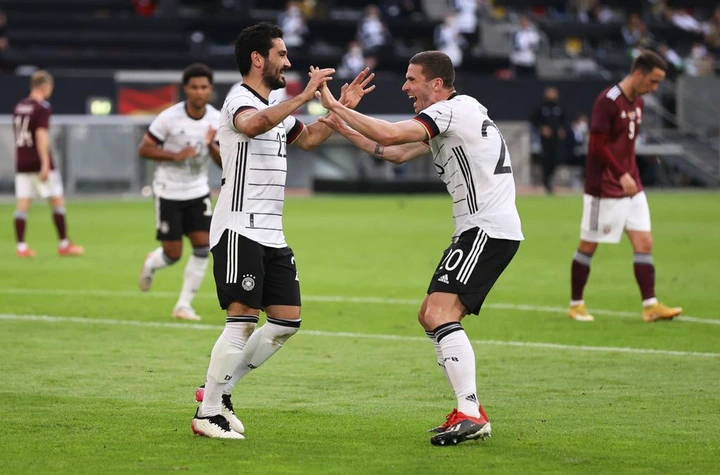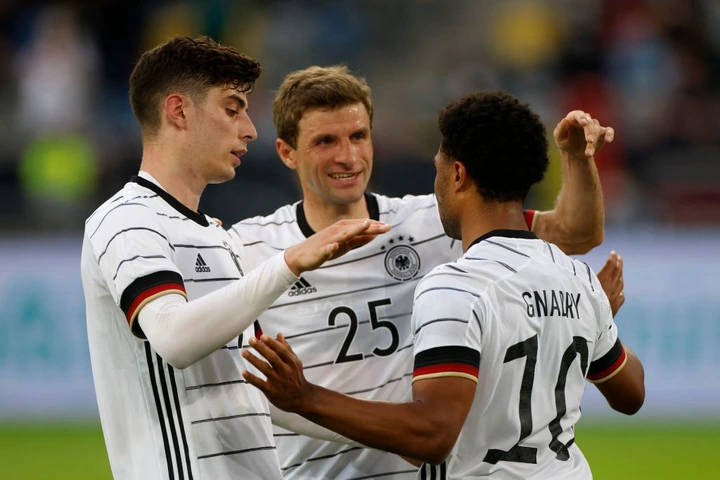 And two Chelsea star player Kai Havertz and Timo Werner contributed 2 assists and one goal respectively for their National team in their comprehensive win tonight.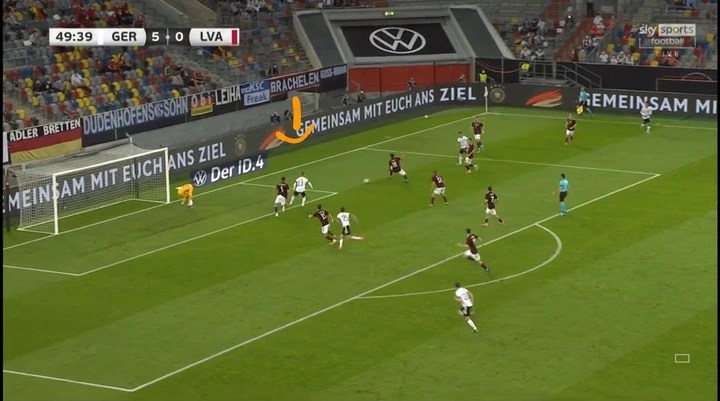 And some Chelsea fans have reacted on Twitter to the star players performance. See some reactions below.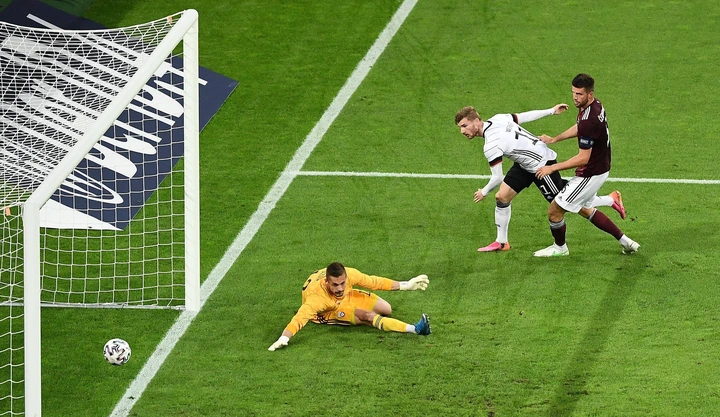 – Kai Havertz – 2 assists
Antonio Rudiger – Clean sheet
Timo Werner – 1 goal
Chelsea's German Champions League winners were on fire for their country today
– 5 minutes after coming on for Kai Havertz Timo Werner makes it 6 for Germany his 5TH international goal of the season…
I'm now supporting Chelsea to win euros!
– Werner got the best cutbacks in the world on God
– Timo Werner scores within 5 minutes of coming off the bench for Havertz. It's a Chelsea thing!
– 1 chance, 1 goal for Timo Werner. World class striker. #DieMannschaft
– Listen, Werner scored! That has me shocked
– | Both Kai Havertz and Timo Werner were amongst the goals in Germany's 7-1 win against Latvia this evening.
#CFC | #GERLVA