FA Cup Draws for The Quarter finals Concluded, Chelsea Drawn Against Sheffield United, See Others
The just concluded Emirates FA cup will be continued next month probably before or on saturday of March 2021, after the game between wolves and some, here are the draws for the quarter-final of the Emirates fa cup
Slowly but surely, the 2020/21 edition of the Emirates FA Cup is getting to its conclusion, and as the saying goes, "the men are getting separated from the boys". This week, matches were played across various stadia in the fifth round (Round of 16) of the English FA Cup, and there were some interesting results.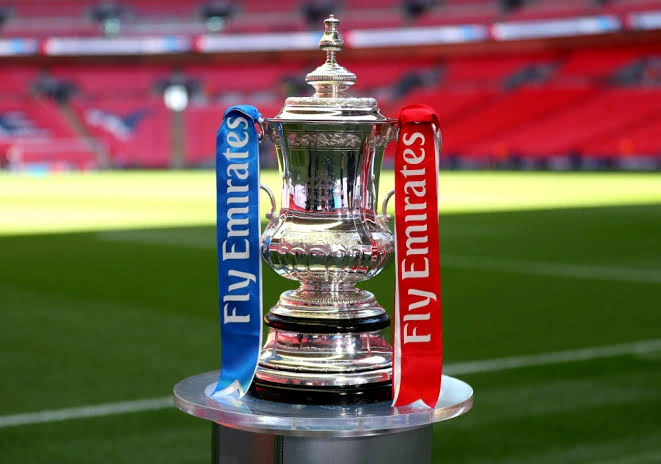 There weren't any major shockers, with mist of the big clubs progressing. In the most interesting game of the week, Everton defeated Tottenham Hotspur 5-4 after extra time at Goodison Park. Manchester United also required extra time as they beat West Ham United 1-0, while Manchester City breezed to a 3-1 win over Swansea City, getting an English record 15th straight win in the process.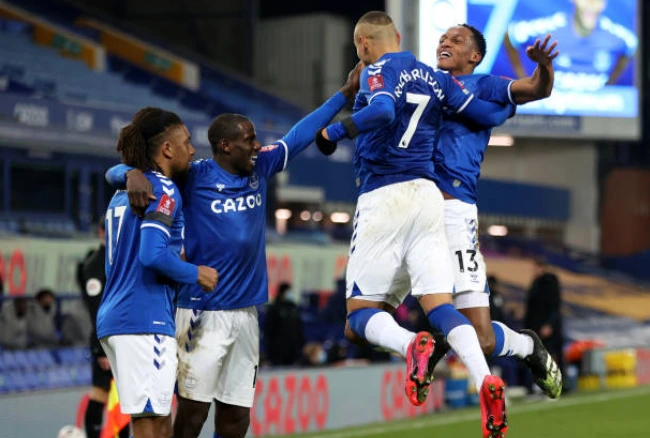 And now, the draws for the Quarter finals have been made! The draws were made after the game between Wolverhampton Wanderers and Southampton, which ended in favour of the Saints as they ran out 2-0 winners.
In the biggest fixture, Leicester City will play host to Manchester United at the King Power Stadium, while Everton welcomes Manchester City.
Here are the draws in full:
Everton vs Manchester City
AFC Bournemouth vs Southampton
Leicester City vs Manchester United
Barnsley/Chelsea vs Sheffield United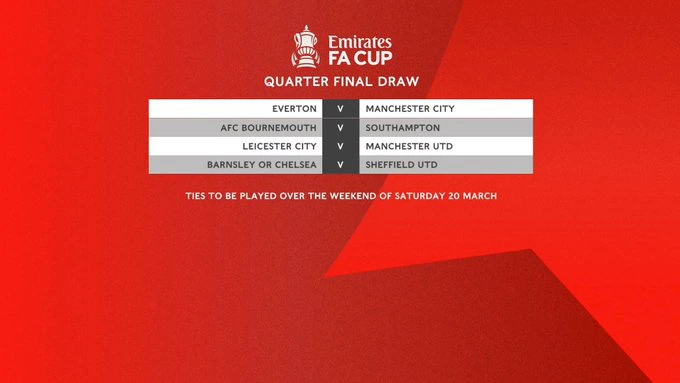 The only game yet to be decided is between Barnsley and Chelsea, which was scheduled to get underway shortly after the draws. The games will be played in the weekend commencing from Saturday, March 20, 2021.