Done Deal: Chelsea Star Finally Unveil in a Move Join Mourinho in Roma.
After a successful two-year spell at the Stamford Bridge with the senior squad, Chelsea star striker and England international, Tammy Abraham has finally completed his official move to Jose Mourihno's side, AS Roma in sensational deal
"Roma is a club that deserves to be fighting for trophies … I want to help this team to achieve that and get to the level where Roma should be. It's a massive honour to be the No. 9 at this club and I just can't wait to get started," said the star striker.
As reported by multiple reliable sources few days ago, the Blues had agreed to sell the 23 year old to the Giallorossi in a €40million deal, with him now signing a five-year contract at the Stadio Olimpico and hence, making him one of the top earners at the club in a €4million per week salary scale.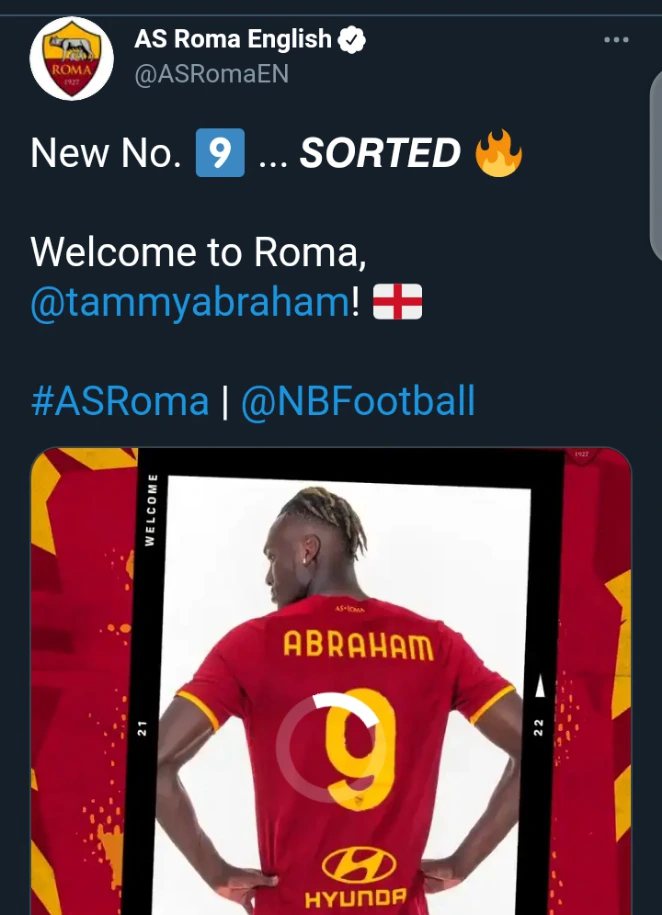 However, the Thomas Tuchel's side are understood to have included an €80million buy-back clause during the negotiations, with them wary of him potentially becoming one of the most lethal scorers in the world of football in the near future, though the clause will only activate from 2023.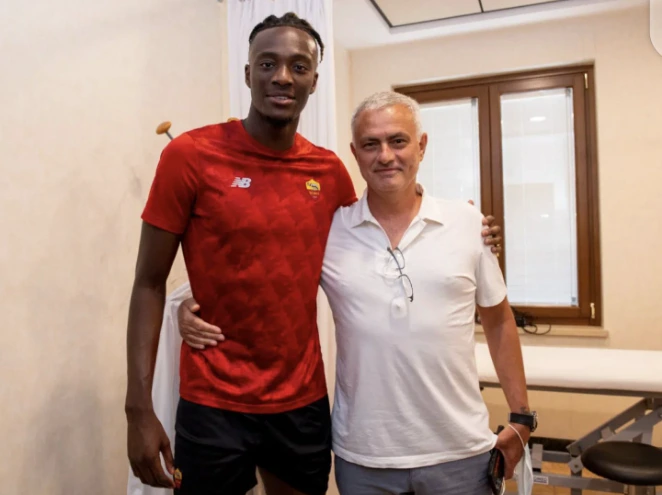 Meanwhile, the player's move to AS Roma sees Mikel Arteta's side, Arsenal miss out after being heavily linked with a potential swoop for him in the last few weeks.