Chelsea's EPL October Performance, November fixtures and Updated Table after Yesterday Matches.
Chelsea's form in October was one of the best I've seen this season, and I must say Tuchel is doing an excellent job with the team. The Blues have won all four Premier League games this month, the most recent being a 3-0 thrashing of Newcastle on Saturday. Meanwhile, one thing that struck me the most was that they only conceded once in the four league games they played this month. Take a look at their performance this month.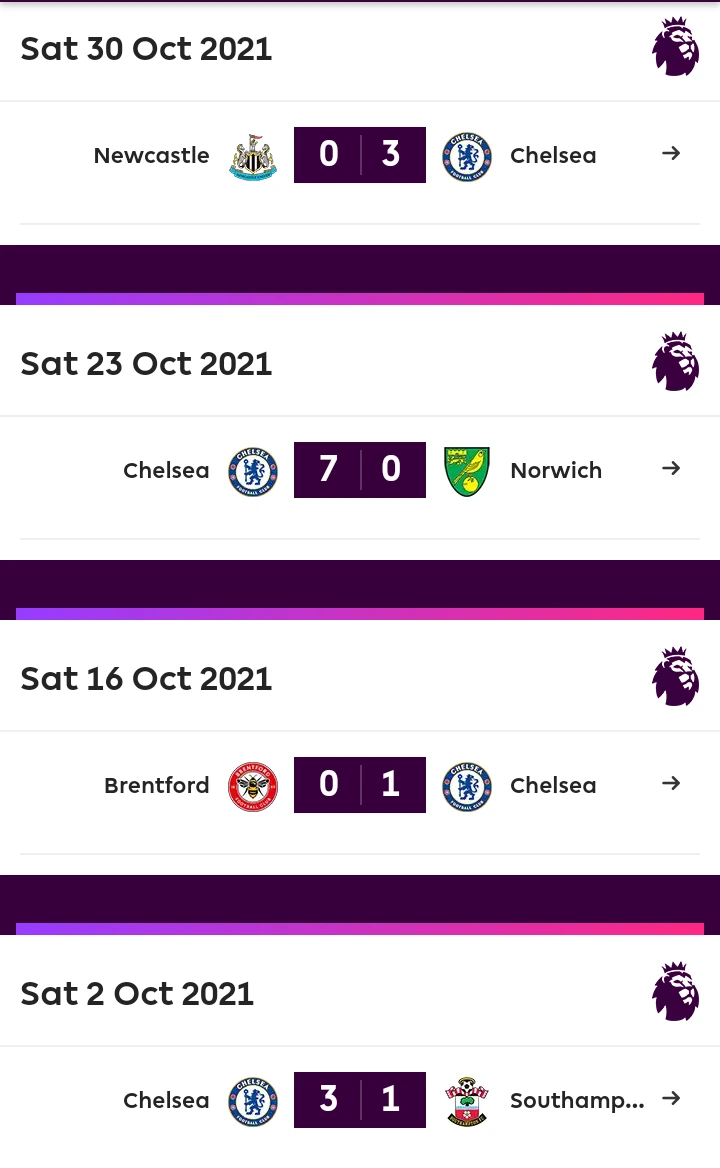 As you can see, Chelsea did not conceded a goal after returning from the international break. This demonstrates that Chelsea's defense wall is impenetrable, and it would only take a team with a strong attacking force to score against Chelsea. Based on their recent performance, I believe Chelsea will win all of their November games without conceding a goal. Check out their Premier League schedule for the coming month.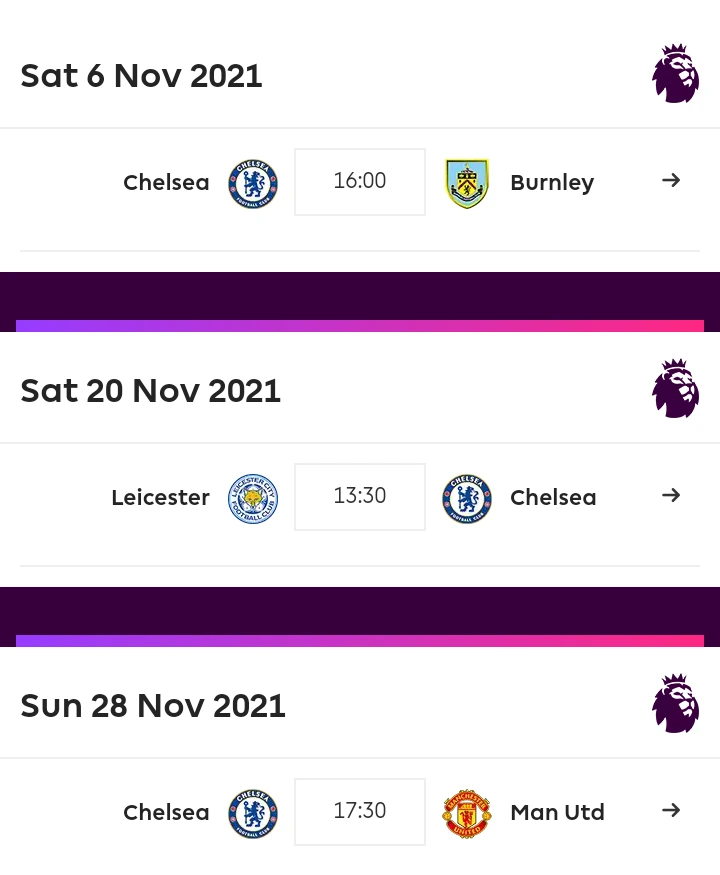 Manchester United is the only team I fear could prevent Chelsea from keeping a clean sheet. Ole Gunnar is currently fighting for his job, and we saw his reaction on Saturday after being told he would lose his job if he didn't win games. Burnley and Leicester City are currently struggling in the Premier League, and I don't believe they would pose a significant challenge to Chelsea.
Here is how the English Premier League table currently looks like;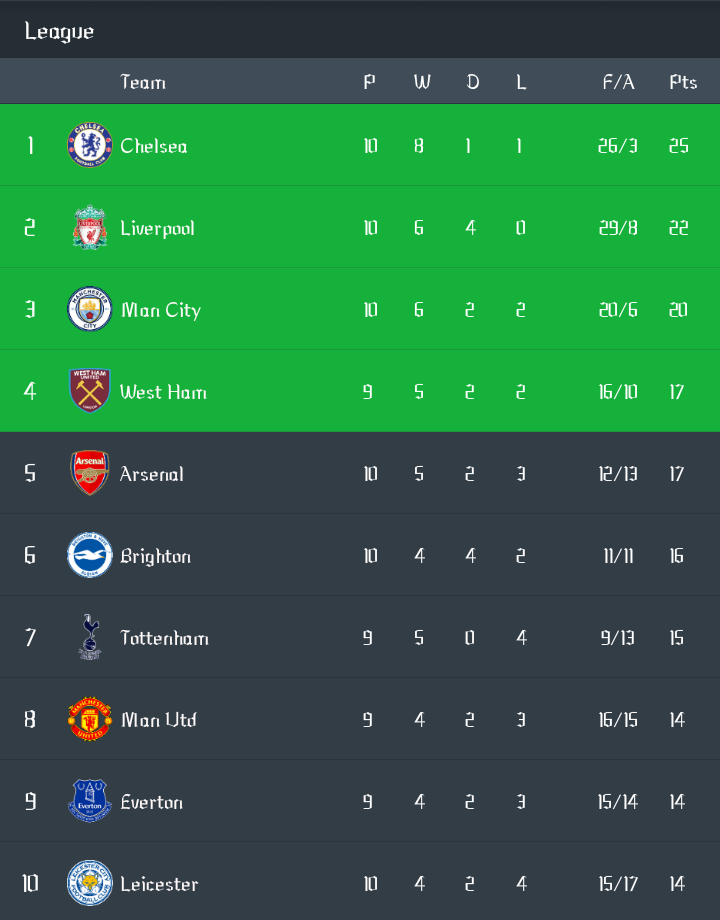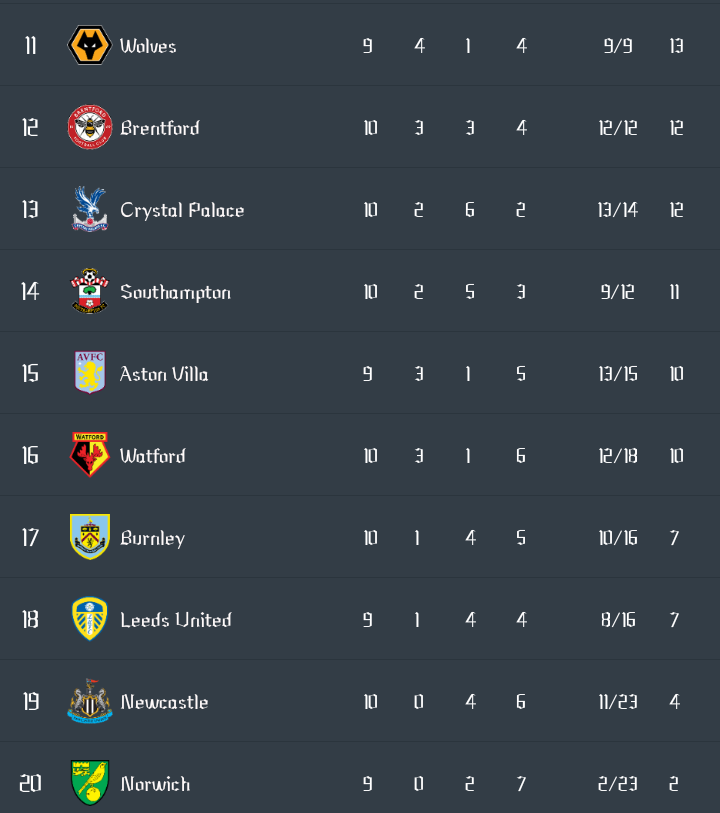 What's your take on this? Kindly drop your comments below.
share your thoughts on this and ensure you hit the like and follow button for more interesting football articles like this.