Chelsea Winger Switch Alliance From England To Ghana: Latest Reports As The World Cup Draws Closer
It is no longer news that Chelsea's 21-year-old English winger has been reported to be very keen on switching allegiance from the Three Lions of England to commit his future and represent the Black Stars of Ghana as he aims to have a successful international career.
Having represented England at several youth levels and also the senior national team, the London born player has found it incredibly hard to impress Gareth Southgate enough to even earn himself a call up.
Considering the amount of talent England has to choose from, it is pretty understandable that Odoi would want to switch allegiance and represent Ghana, his country of descent.
And with Ghana having qualified for the 2022 FIFA World Cup, this looks like a perfect time for him to make the switch.
But in the latest credible reports regarding this, it doesn't look like this would happen just yet.
TheAthleticUk, in an article this morning, revealed that Callum Hudson-Odoi's allegiance switch is "far too premature and unlikely to happen at all as things stand."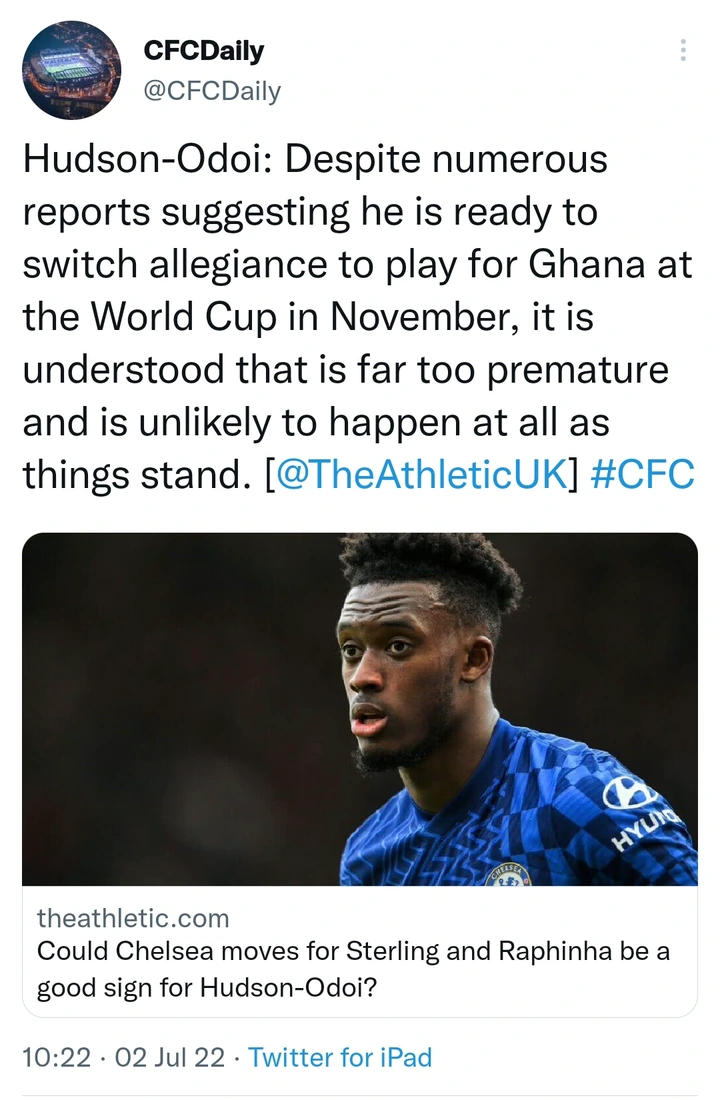 For any Ghanaian who was hoping they would have Callum Hudson-Odoi in their side when they head to Qatar in a couple of months, perhaps it is time they let go of that idea.