Chelsea to put finishing touches to the signing of A Trusted Defender in Days to Come.
Chelsea were eager to sign defender, Jule Kounde from Sevilla during the last transfer window. The deal didn't work out back then, but there are still rumors that the blues might sign the French Defender during the next transfer window.
Thomas Tuchel is a tactical coach who believes in being able to balance a teams defensive ability with the attack. He is an admirer of the young defender, and will like to add him to his Arsenal at Stamford Bridge.
Jules Kounde is a young defender who is very aggressive, and Chelsea fans have loved having aggressive players in the past. A perfect example is Diego Costa, he was loved by the fans at Stamford Bridge for being able to torment opposition defenders throughout a game.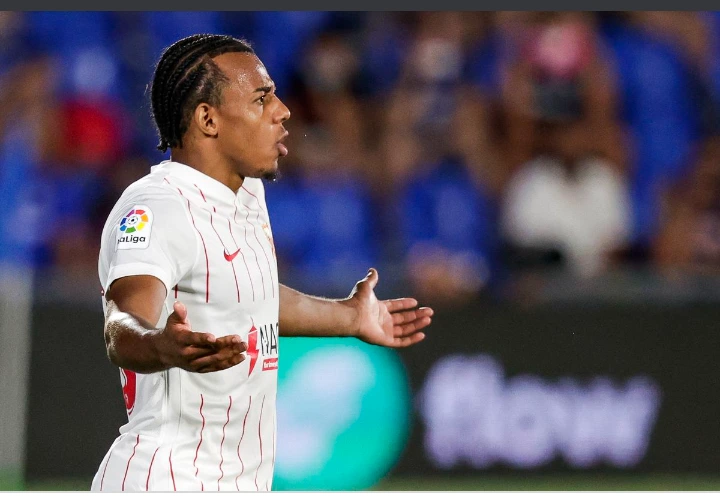 Antonio Rudiger is one aggressive player loved by the fans very much, and Chelsea fans would love to have another aggressive player at the Stamford Bridge. That is where Jules Kounde comes in, he was involved in a brawl the last time Sevilla played with Barcelona, and he was shown a straight red card for his conducts.
Jules Kounde threw the ball at Jordi Alba's face, after he got frustrated by the behaviors of the opponents. Jordi Alba had barged into Kounde, after he attempted to quickly take the ball for a fast throw in, and he threw the ball on is face. He was sent off, and Sevilla drew with Barcelona as the match ended 1-1.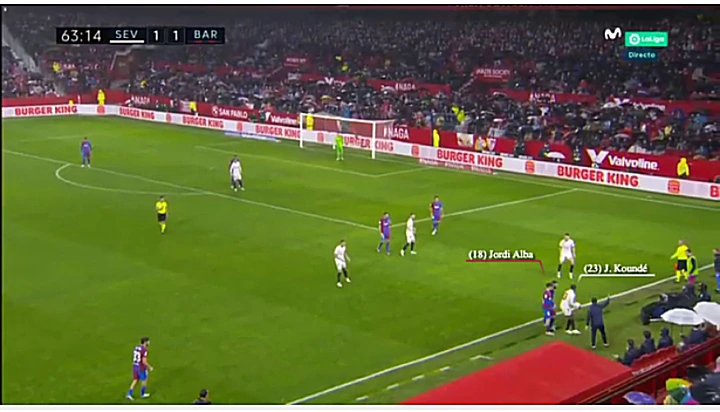 If the blues eventually signs him during the January transfer window, he might be a dream come true for the blues. They love aggressive players at Stamford Bridge, and Kounde would fit in perfectly in Thomas Tuchel's plans. What do you think about this? Leave a comment, like & share the post, and follow me for more updates.