Chelsea Releases List of Players Registered for UEFA Champions League
The English Premier League is regarded as the most entertaining league in the world. It is also the second most watched league behind the Spanish La Liga.
This is not because its the League of the English man but because of the entertainment it brings to us, the suspense we are always at whenever we watch it and of course the magic which happens on the pitch.
Wherever the EPL teams go too, they take this entertaining spirit with them. We are already in February, the return of the UEFA Champions League. Many teams have started their preparation for the biggest league in Europe. Chlesea's boss Thomas Tuchel was not left out of this.
Thomas Tuchel has released a 25-man list who will be on the Chelsea team for the UEFA Champions League Knock outs stages. Chelsea eill face Athletico Madrid. The first leg will be played on February 23rd in Madrid while the return leg will be played in Stamford Bridge on March 17th .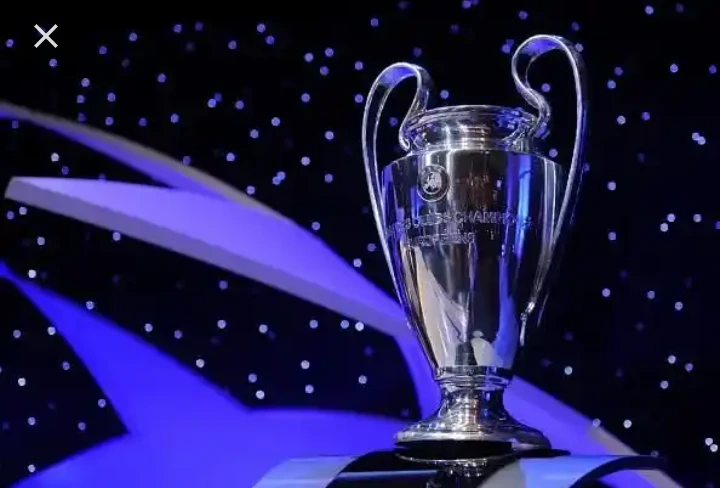 The List-B was made up of Billy Gilmour, Callum Hudson-Odoi and Mason Mount. Also two Nigerian born players; Tino Anjorin and Henry Lawrence made the Knock out squad.
The confirmed squad in full: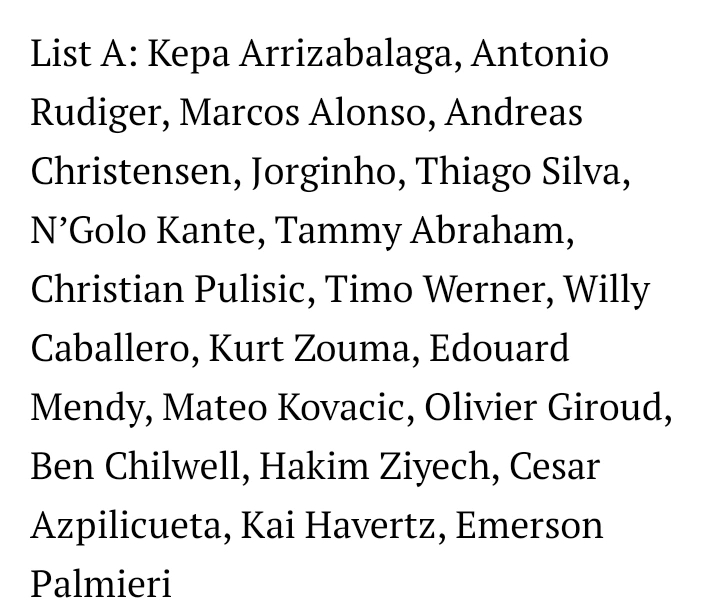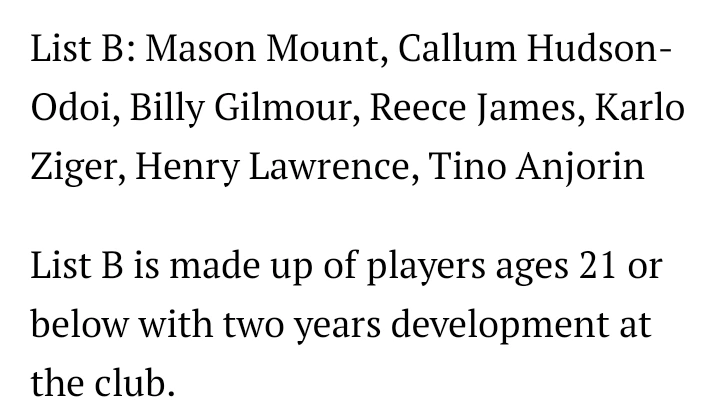 We want to hear from you. Tell us your thought about this information.
Kindly comment in the comment section. Please Like this article and share to your friends.