Chelsea Latest: Eden Hazard Vow to Return to Chelsea After Suffering Several Injuries.
The Belgium super Real Madrid forward Eden Hazard could possibly return to Stamford Bridge in the summer considering his presents predicament.
The ex Chelsea playmaker departed from Stamford Bridge to join the Spanish giant Real, with an uncountable intention, but is seems his hope has been dash to the floor due to series of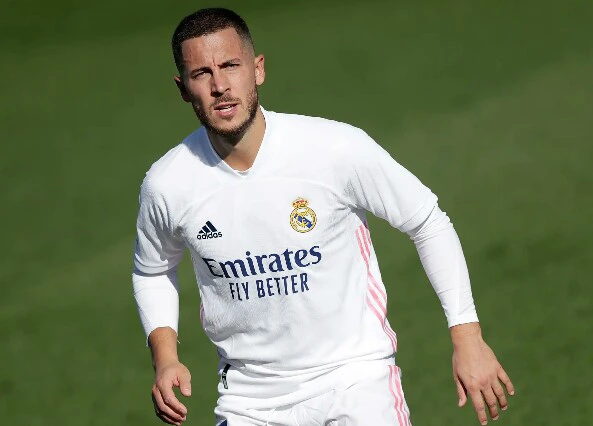 injuries.
However, the West London side Chelsea continue to struggle without a perfect replacement for the Belgium super playmaker.
Since the departure of Eden Hazard, Chelsea lact a better set-pieces and creativities etc.
Again, the world class players seem not to be happy with his current situation at St Bunabeu Stadium, as he struggle from injury to another.
A return to Stamford Bridge could be the best option for the world class playmaker, because in the English topflight league, there are strick roles, which every players including the manager do not overrole.
The West London side Chelsea will be very happy to see the most lovable player return to the club. However, the blues head coach Frank Lampard has made a claim that he could possibly bring back the Belgium super playmaker to Stamford Bridge someday.