Chelsea highest Defeat Since Tuchel Takeover the Blues as Manager and Four Players that is Responsible for the 1:4 Loss.
Chelsea has once again suffered a great defeat to a small club in English Premier League at Stanford bridge. Coming back from the international duty break, Chelsea played against Brentford this afternoon and lost the match.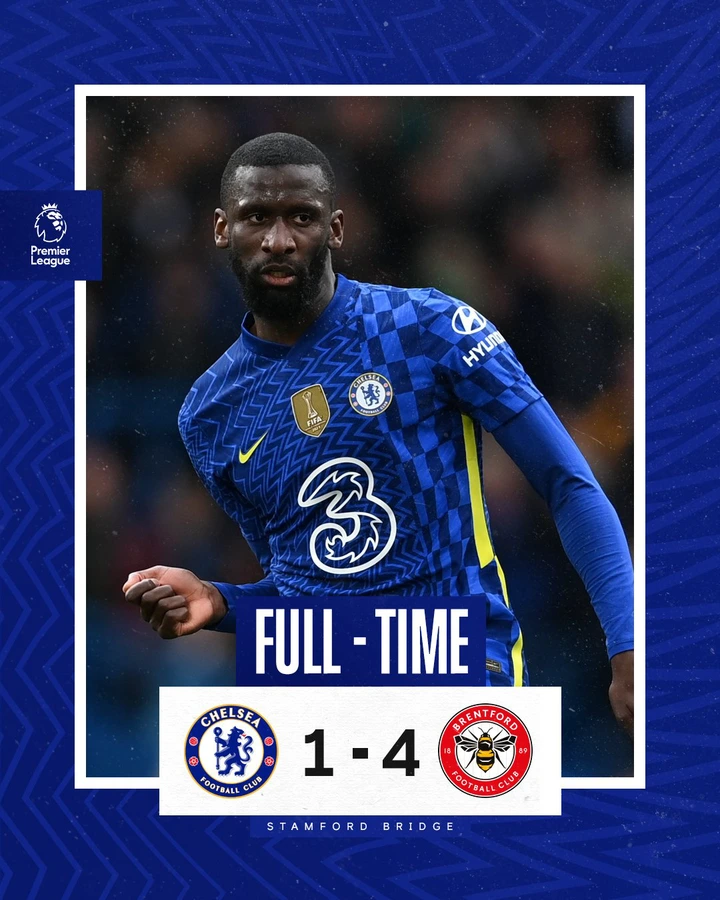 Brentford scored 4 goals against Chelsea's 1.
The following players of the Blues are the reason behind Chelsea's loss.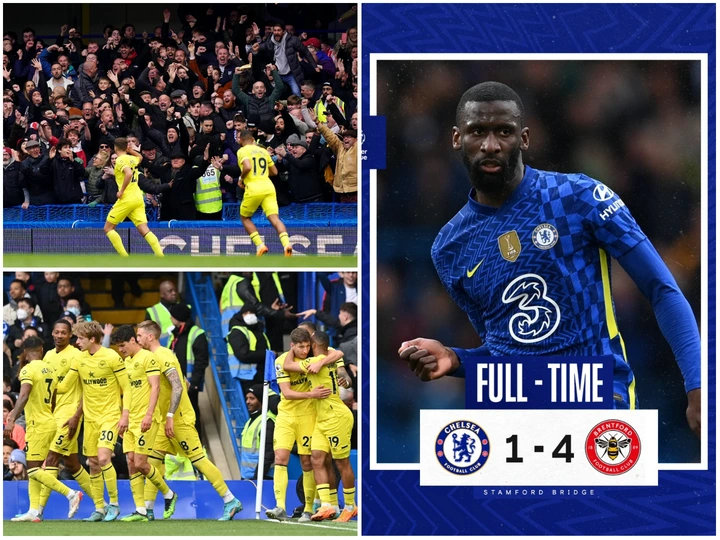 1. Timo Werner
Werner was playing as Chelsea's left-winger in today's game against Brentford, but the player was unable to contribute properly at the front. The only goal of Chelsea was scored by Antonio Rudiger. Timo Werner was so poor at making good crosses and passes to the striker, Kai Havertz.
2. Edouard Mendy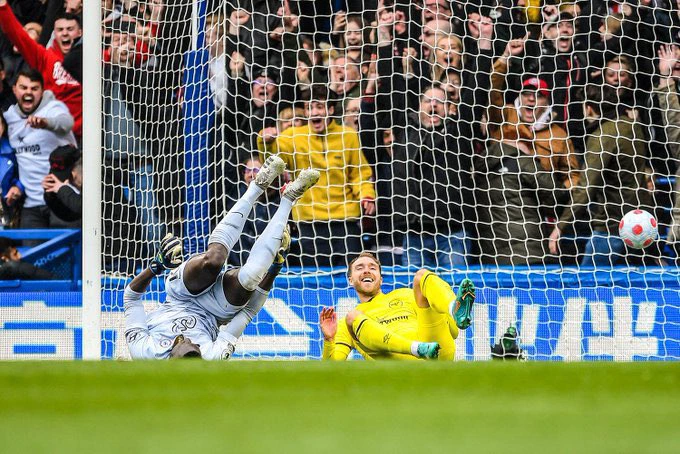 This will be the first time in a long time that Chelsea's number 1 goalkeeper, Mendy will perform awfully in a match. Perhaps the effect of the international break is still on him. Today, Mendy was unable to perform his magic against Brentford.
3. Cesar Azpilicueta
Chelsea Captain, Azpilicueta also performed woefully from the back today. Azpilicueta started as Chelsea's Right-back today against Brentford, but unfortunately, his performance was weak, and was unable to hold back Brentford's attackers.
4. Thiago Silva
As a Centre back defender, Silva's performance today against Brentford wasn't up to many fans' expectations. The only players who did well in the game were Kante, Rudiger, Alonso, and Ziyech.
It is becoming clear that Chelsea will need to work on its players as the season is coming to an end.