Chelsea fans react to the champions league Draw against Atlectico Madrid.
How Chelsea fans react on the champions league Draw against Atlectico Madrid.
Teams have been drawn among each other for the champions league knockout stage next year. Some teams got easier draw while some didn't especially Chelsea that were drawn against Atletico Madrid.
Chelsea confirmed the draw in their twitter handle by saying "The Blues have been drawn against Atletico Madrid in the last-16 of the UEFA champions league".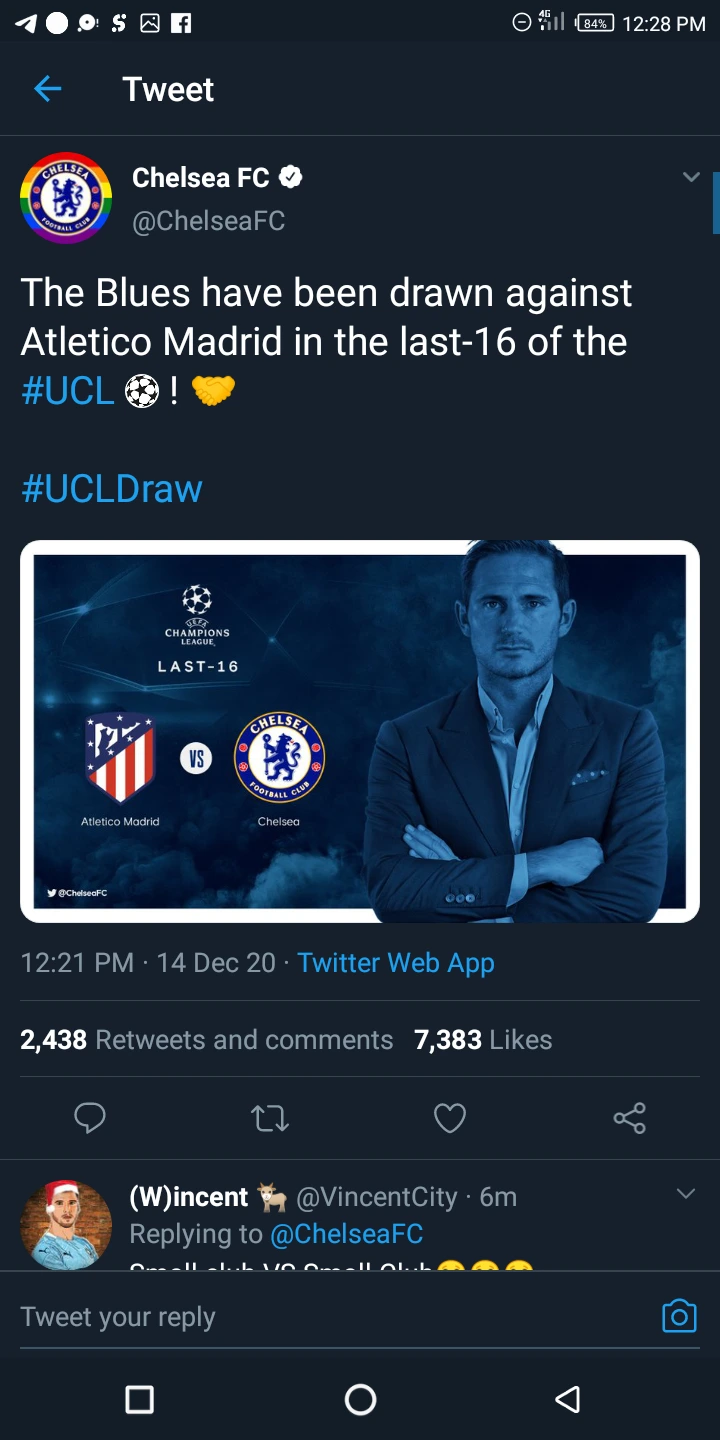 Atletico Madrid is definitely one of the most stubborn and defensive football team in Europe. In fact many Chelsea fans all over the world was not happy with the draw because of how Atletico Madrid plays. Any other team will be probably an easier opponent against Chelsea than Atletico Madrid. Many Chelsea fans expected that they might be drawn against Lazio or FC Porto before the draw. See how some Chelsea fans reacted below.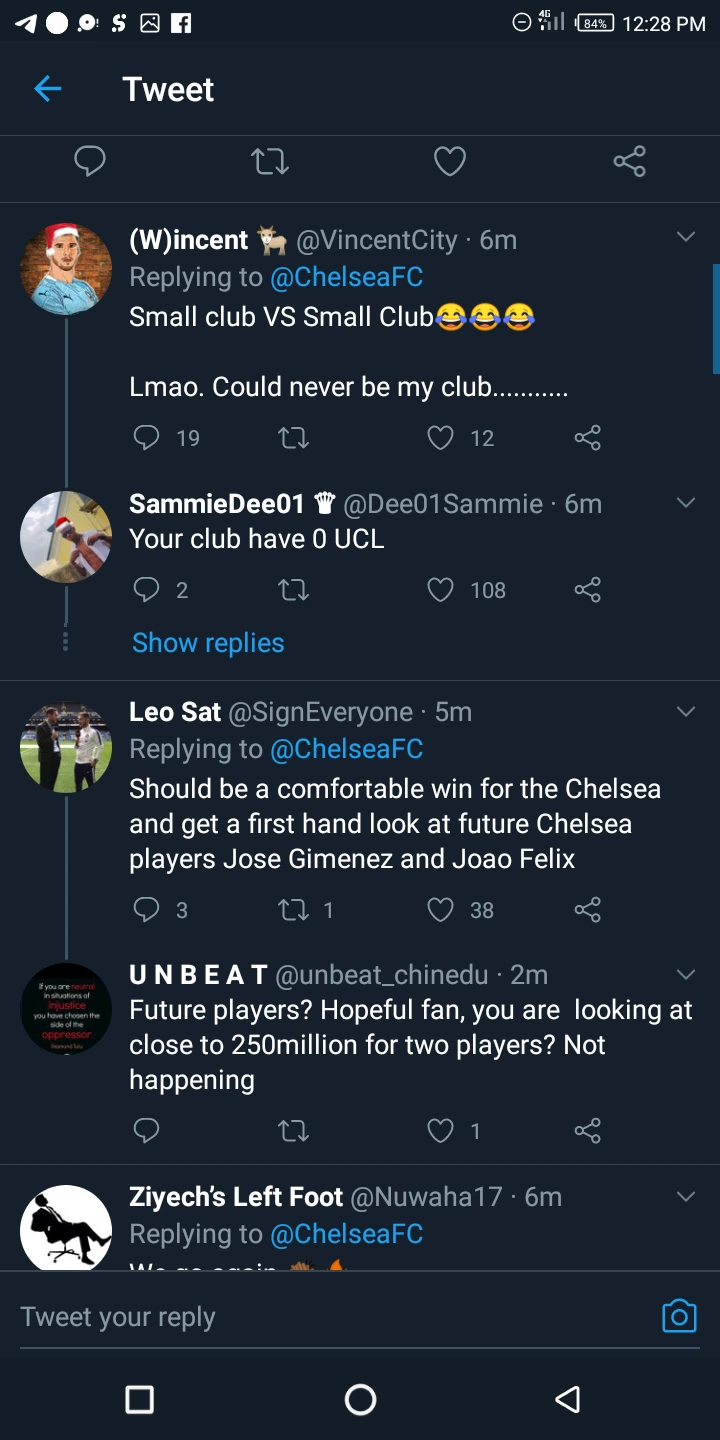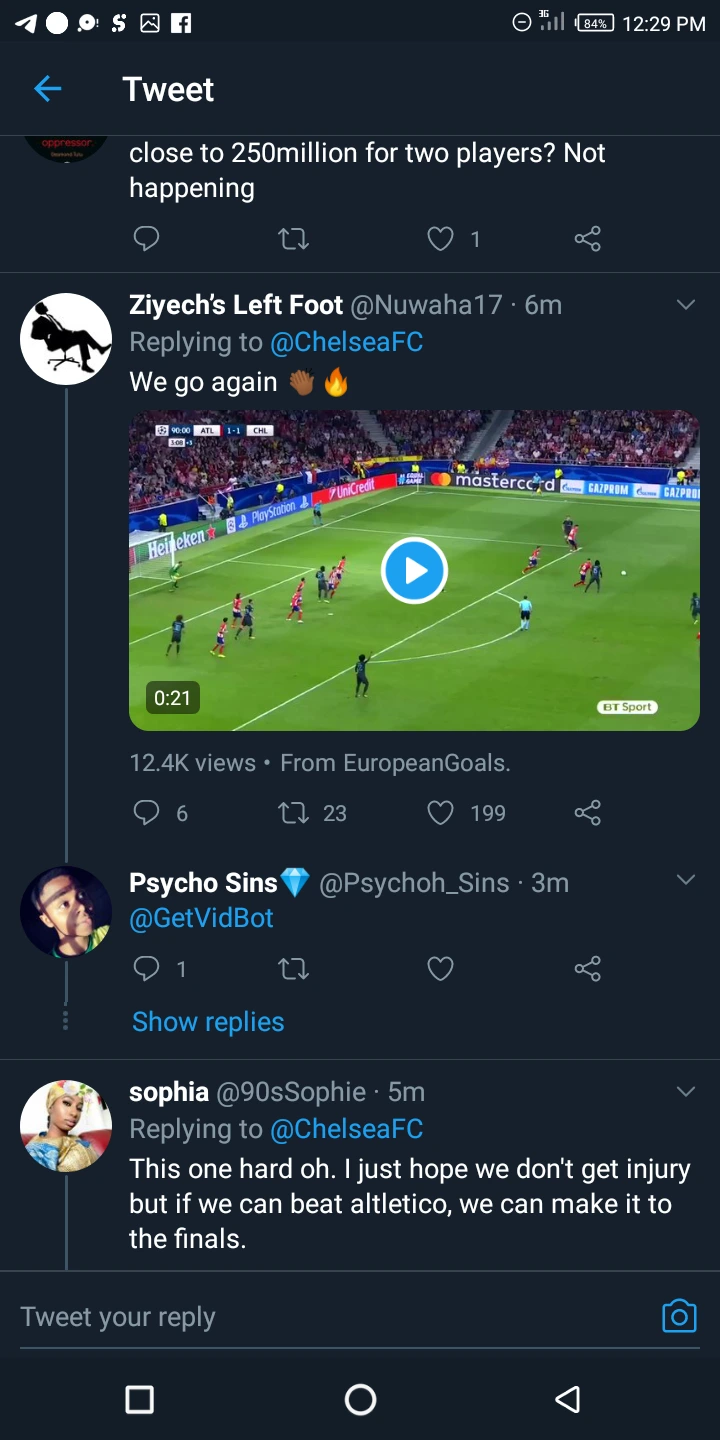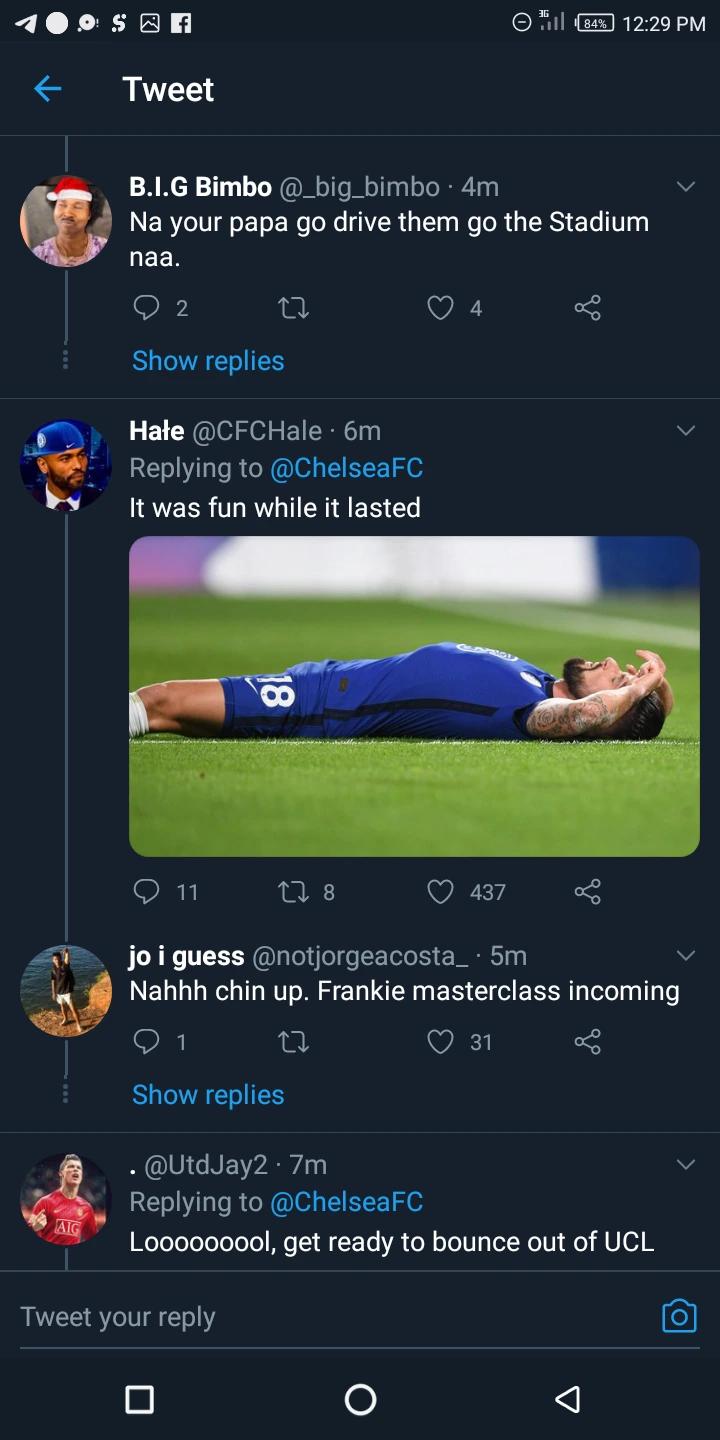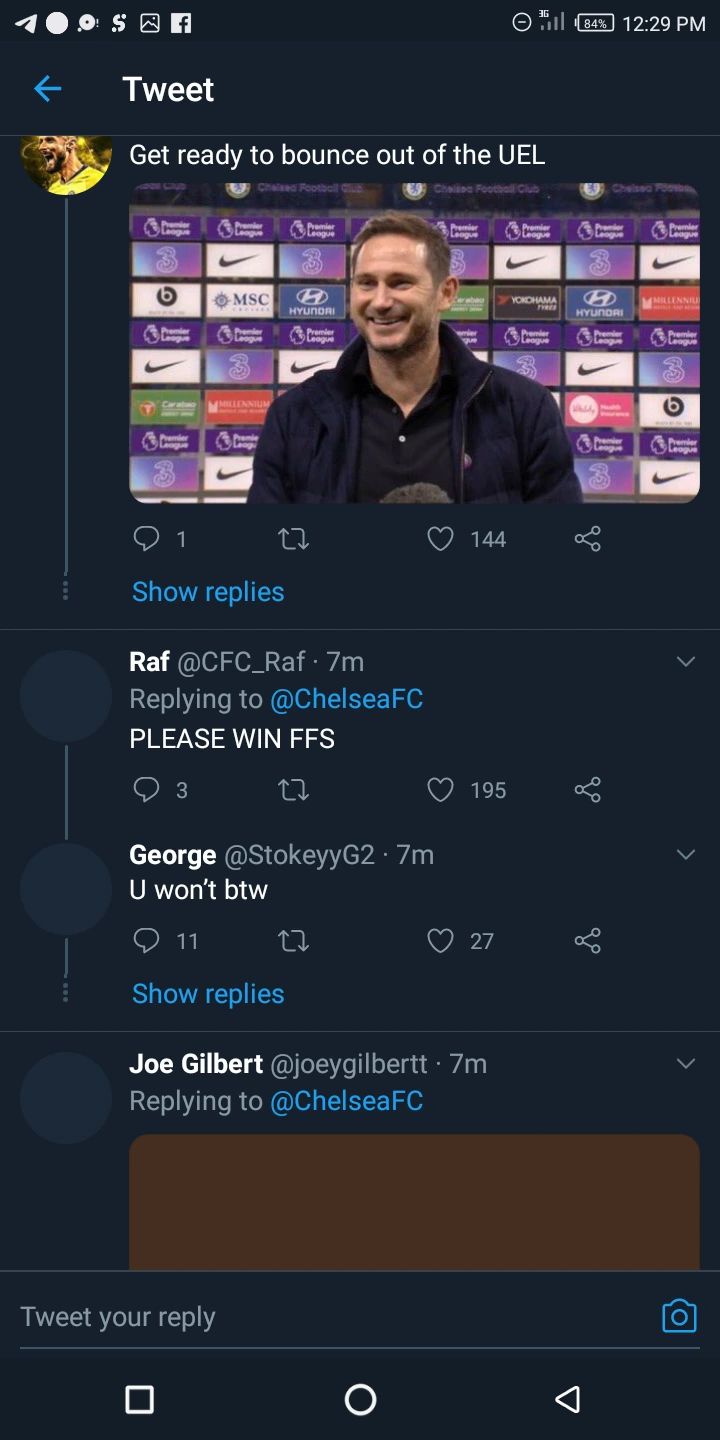 Chelsea football club now knows what is ahead of them in knockout stage of the champions league. The only way for Chelsea now is to start preparation now if they want to qualify for champions league quarter finals. The first leg will be in Spain while the second leg will definitely be in Stamford Bridge.
Other English clubs including Liverpool and Manchester City were also drawn against their various opponents. Liverpool will play Leipzig while Manchester City will take on Borussia Monchengladbach.