Chelsea Could Resign Former Star in a Cut Price From Rea Madrid
Chelsea are reportedly looking to sign one of their former star for half the price they sold him for.
The Blues are looking to resign one of their former stars who during his years with them, was one of their best player, if not their best performer.
According to reports, Chelsea are looking to offer their former star Eden hazard a route out of Real Madrid as the Belgium captain is having a very difficult season as a result of the reoccurring injuries he has been having.
Chelsea are willing to overlook his injury woes and wide array of health problems and the dip form he has had since sealing a move from England to Spain.
The Blues are looking at the good years he had with them and the impact he had in England before leaving for his dream club Real Madrid. Chelsea according to reports, believes that the 30-year-old could still have a phenomenal season with them.
According to a report released by DefensaCentral, Real Madrid flop Eden Hazard, who has had a lot of injuries, is drawing interest from former club Chelsea at about half the initial transfer fee of £88 million which was paid for the player in the year 2019.
Chelsea are willing to offer Madrid a fee in the region of £44m for the signature of Eden Hazard, a player they bought for twice that price.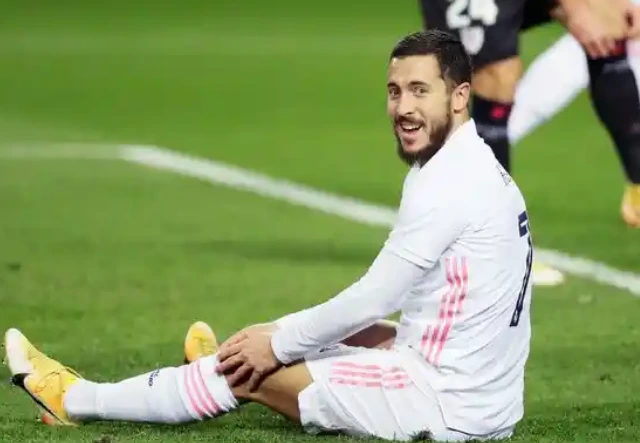 Hazard has played 8 La Liga games this season and has only scored twice. However, he is not expected to make any appearance soon as he is out injured.