Chelsea, Manchester City, Leicester City and Southampton are the four teams that will be playing at the Wembley stadium this weekend as the FA Cup enters the semi-final stage. However, only two of these teams will progress to the final and Michael Owen has backed Manchester City and Leicester to be the two teams.
Chelsea versus Manchester City which is the first of the two semi-final matches will be played on Saturday by 5:30pm while the second semi-final match which is between Leicester and Southampton will be played on Sunday at 6:30pm.
Chelsea vs Manchester City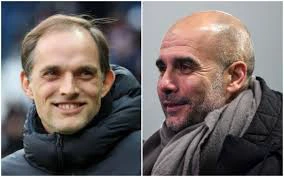 This fixture is the most talked about of the two as it will see Man City's Pep Guardiola come up against Chelsea's Thomas Tuchel for the first time since the German arrived at Chelsea in January.
Michael Owen expects the match to be very tactical given the quality of the two managers and players on show. However, he has backed City to narrowly win it over 90 minutes.
"In terms of looking at the match over 90 minutes, I think Chelsea will sit in and try to frustrate City. They'll be hoping if they are successful in doing that, they could nick one at the other end," said Owen.
Speaking further he added: "That saud, this City side always seem to find a way, and it wouldn't surprise me if Pep Guardiola's side took this by the narrowest of margins."
Michael Owen predicted Manchester City to win 1-0.
Leicester City vs Southampton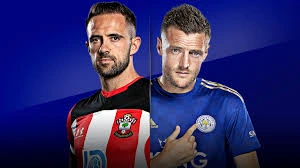 Michael Owen having considered the form of both sides has backed Leicester City to beat Southampton in this game. He also said believes this match will be more open than that of Chelsea and Manchester City.
Predicting Leicester City to win Southampton 2-1, he said: "I expect a more open affair here than we might see in the other semi-final, although I do believe it will also be close.
"As I mentioned, I think Southampton are a good side, however, Leicester have been excellent at times this season, and if they show their best here, I think they'll win".