Check Out Man United's Next 4 EPL Fixtures That May Make or Mar Ole's Future in Old Trafford.
Manchester United fans are not happy with the club's performances in recent weeks and are still clamouring for the removal of Ole Gunnar Solskjaer as manager of the club.
Their abysmal run of form continued last weekend in the English Premier League. United played host to Rafa Benitez's Everton and was held to a 1-1 draw.
United had taken the lead in the first half through Anthony Martial but got pegged back in the 65th minute by Andre Townsend
This result is coming off a series of other poor results and performances for Ole Gunnar Solsjkear. For this particular game, the fans criticised him for putting some of United's best legs on the bench ahead of the international break, which means the absence of any forthcoming key match.
The clock is ticking and time is gradually running out for Ole. After the international break, United will face a tougher challenge in the EPL and I feel these matches will decide his future at the club.
United next four EPL matches are against the heavyweights in the league. Coming back from the international window, they will face Leicester City, followed by a home fixture against fellow title challengers Liverpool.
Before they can even catch their breath, Tottenham would come knocking with an invite to White Hart Lane. After that comes the biggest of them all – the Manchester Derby.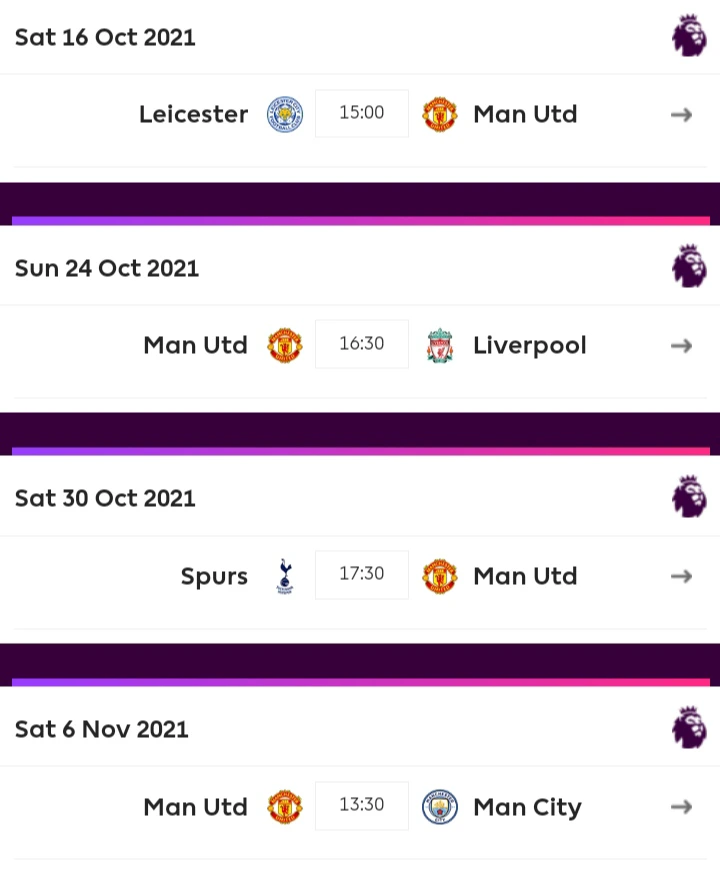 How Manchester United fares in these four consecutive fixtures will be a key determinant on whether Ole Gunnar Solskjaer will remain coach of the club or not.
The funny thing is – Ole knows how to step up when the stakes are very high, only to disappoint when you least expect. Any ways, time would tell.