Check out EPL Fixtures, Kick-off Time, Table & Match Predictions Ahead Of Match Day 7
Manchester United will host Everton at Old Trafford today 2nd of October 2021 in an English Premier League clash.
The English top-flight football continues this weekend as Manchester United will be hoping to bounce back after losing 0:1 against Aston Villa last weekend. Everton who has been finding things difficult since the start of the season could be looking forward to upsetting Cristiano Ronaldo's Manchester United when both teams play each other.
This article consists of fixtures, kick-off time, table positions, and matches predictions ahead of the EPL games tomorrow.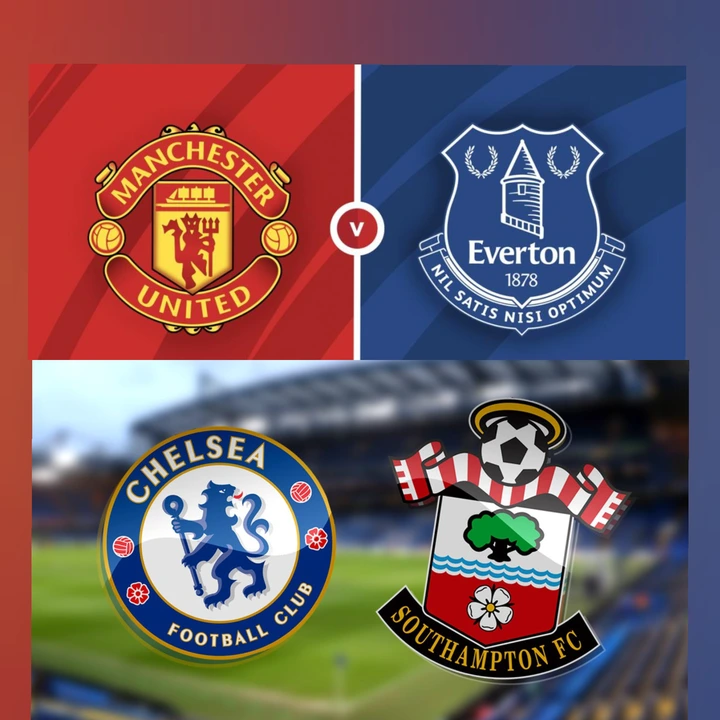 English Premier League Fixtures and predictions (2nd of October 2021):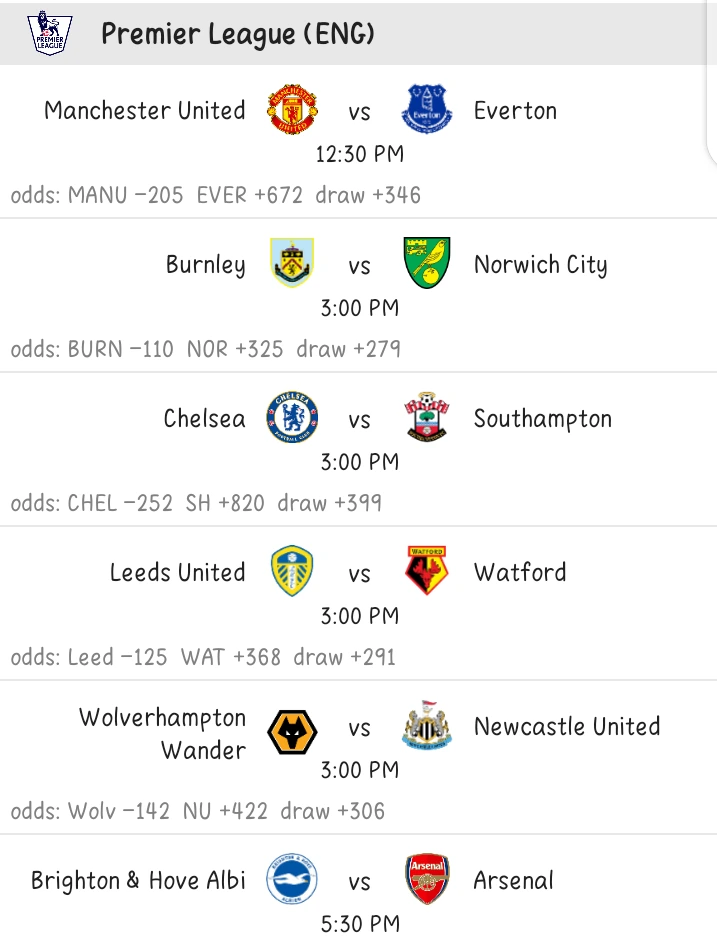 1. Manchester United vs Everton:

The red devils will be welcoming Rafa Benitez players at the Old Trafford on Saturday, 2nd of October 2021 to lock horns with one of their EPL top rivals, Everton. Cristiano Ronaldo and his Manchester United teammates are looking more strong after their win against Villarreal and might record another win this weekend against Everton if they didn't put in their best.
Kick-off time: 12:30.
The game Predictions: Manchester United is the favorite to win the match.
2: Burnley vs Norwich City:

After a good start to the season, Burnley will be welcoming Newly promoted Norwich City in their stadium as the two teams lock horns in the 7th EPL fixture this weekend.
Kick-off time: 15:00.
The game Predictions: Burnley is the favorite to win the match.
3. Chelsea vs Southampton:

Southampton Will travel down to the Stamford Bridge stadium to face the 2021/2022 UEFA Champions League winners in their matchday seven fixture. Thomas Tuchel and his squad are expected to bounce back after two consecutive losses in their game against Manchester City (English Premier League) last weekend and Juventus (UEFA Champions League) on Wednesday.
Kick-off time: 15:00.
The game Predictions: Chelsea is the favorite to win the match.
4. Leeds United vs Watford:

Leeds United will host Watford in an EPL battle on Saturday. Watford's performance in the EPL has been on top-notch despite drawing 1:1 against Newcastle United last weekend in the EPL.
Kick-off time: 15:00.
The game Predictions: Watford is the favorite to win the match.
5. Wolverhampton vs Newcastle United:

Wolves welcome Newcastle United this Saturday as both teams lock horns in the matchday seven fixture. Newcastle United who drew their last EPL game against Watford will be looking forward to taking all three points home when they play against Wolverhampton today.
Kick-off time: 15:00.
Match Predictions: Wolverhampton is the favorite team to win the game.
6. Brighton vs Arsenal:

Mikel Arteta's Arsenal will be traveling to the Falmer Stadium to lock horns with Brighton, in an EPL battle. Arsenal has been unbeaten in the three previous English Premier League games and is expected to continue their winning streak when they face Brighton today.
Kick-off time: 17:30.
Match Predictions: Arsenal is the favorite to win the game.
Table positions ahead of matchday seven:
Liverpool still stands firm on top of the EPL table with 14 points while Manchester City, Chelsea, and Manchester United are in the 2nd, 3rd, and 4th positions respectively. The EPL table is expected to change after matchday seven.
Check out the full EPL table below.