#BarcaPSG: Watch the Trending Episode of General Pigue and Mbappe Horse Race Drama in the Champions League. See fans Reactions.
The UEFA Champions League is undoubtedly one of the most competitive competition in the history of football as different football clubs will come together to participate in the same competition and compete for the mastery. Definitely, we all know that there are tons of clubs across the world, but only the best from their respective leagues will be allowed to participate in the Champions League, and this is basically based on their respective performances.
There are tons of highly rated football clubs, and the Champions League is one of the competitions where the abilities of some players will be tested.
Today, the Champions League has just resumed, and some clubs have just finished playing a game, which ended so well. One of the games include the match between FC Barcelona and Paris Saint German (PSG), where PSG won with 4 to 1.
Out of the games played, that of PSG and Barcelona has stirred lots of reactions online as people saw some unexpected performances from PSG players; and particularly, Kylian Mbappe. Mbappe was able to score an hat-trick (three goals in a single match) while Lionel Messi scored a single goal for his team (Barcelona), thereby, leading to the lost of Barcelona.
However, one thing that has got people talking on social media today is the pace at which Mbappe was playing on the pitch, and how he humiliated Barcelona's defender, Gerard Pique. During the match, Mbappe ran so fast such that Pique couldn't meet up with his speed and then, he had to pull Mbappe's shirt in order to stop him; yet, being the defender, he couldn't stop him, and it ended in a goal.
This particular instance has been trending online and people have been making lots of comments on it, and using it for memes.
On Twitter, Lionel Messi and Gerard Pique have been trending, and what people were basically saying is to refer to Messi's speech about how the Champions League will return to Camp Nou (Barcelona's home) and how Pique couldn't meet up with Mbappe's speed.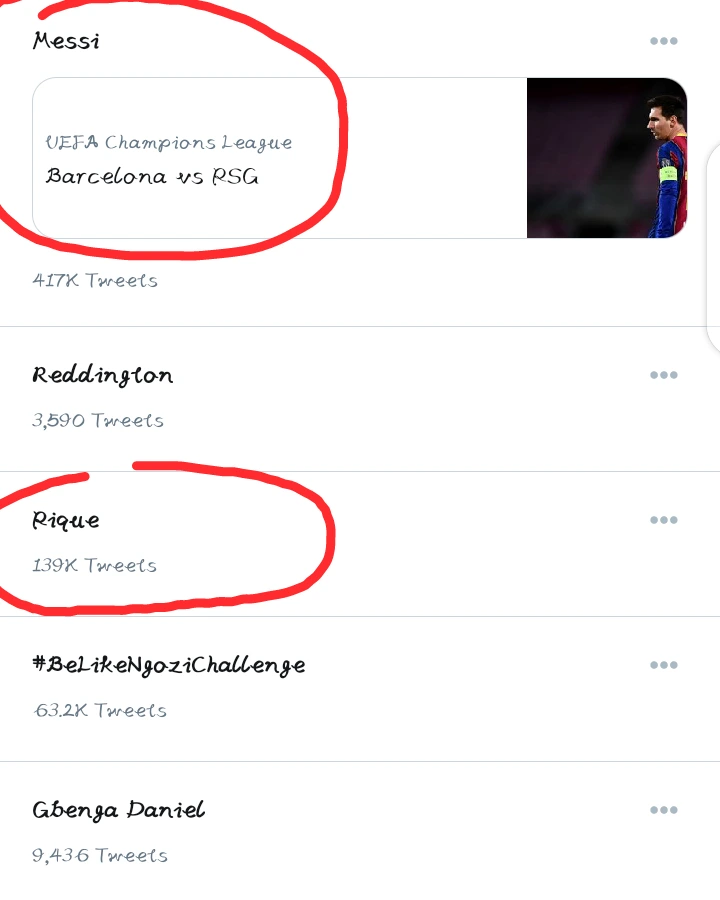 Thus, lots of caption have been added to that precise Picture of Pique running after Mbappe, and it has made lots of people laugh as they sound so funny to people. People started to use Pique's experience to relate with the experiences of people and precisely, to make the platform lively for others as they refer to some events.
Thus, one of the ways we can also make ourselves happy is to see things that people are talking about and laugh out our sorrows. We will then be seeing different captions added to Pique and Mbappe's pictures and we will laugh out our sorrows.
Trust me, you cannot view these pictures and not laugh. See the pictures below: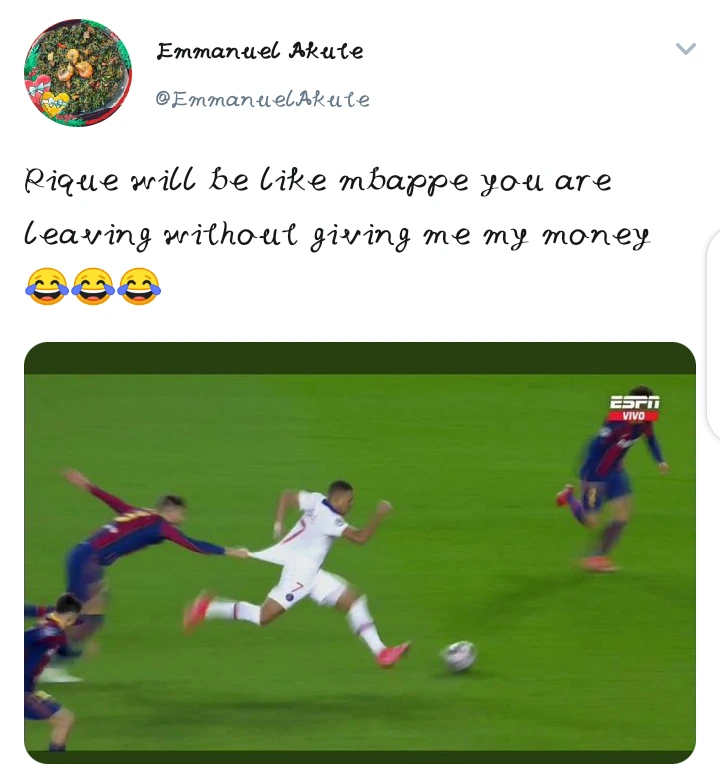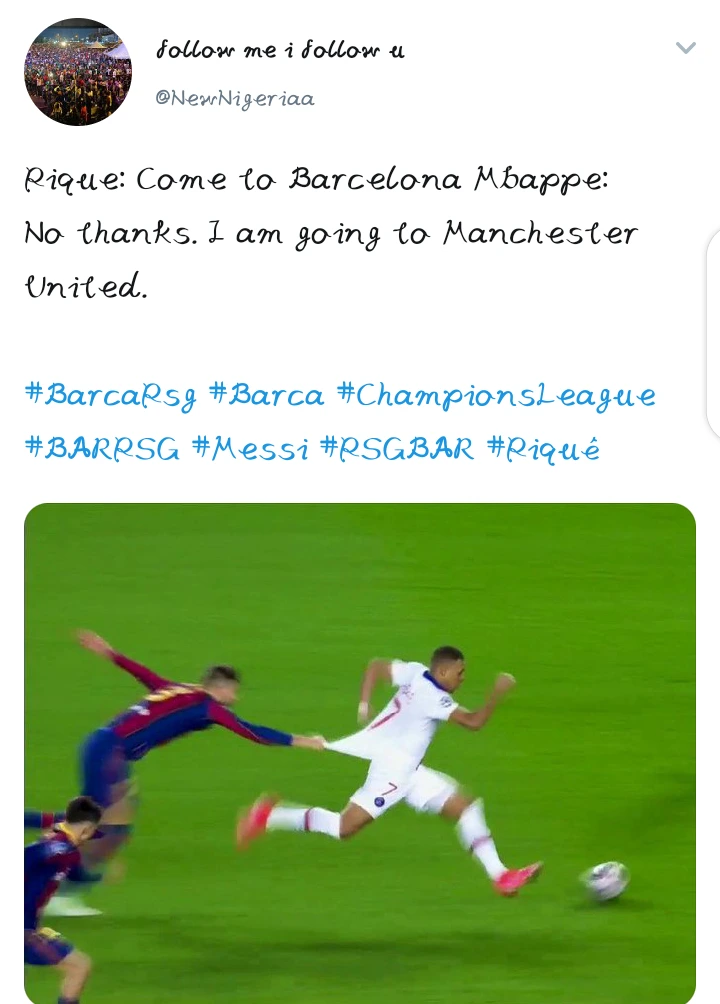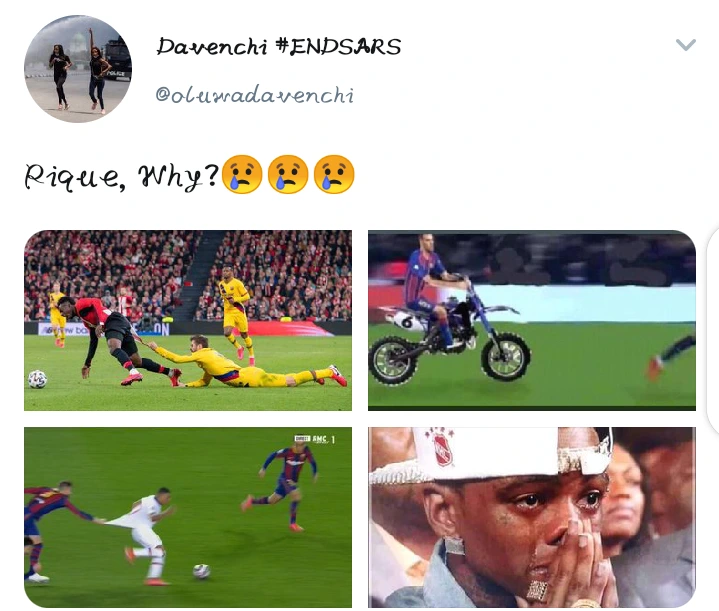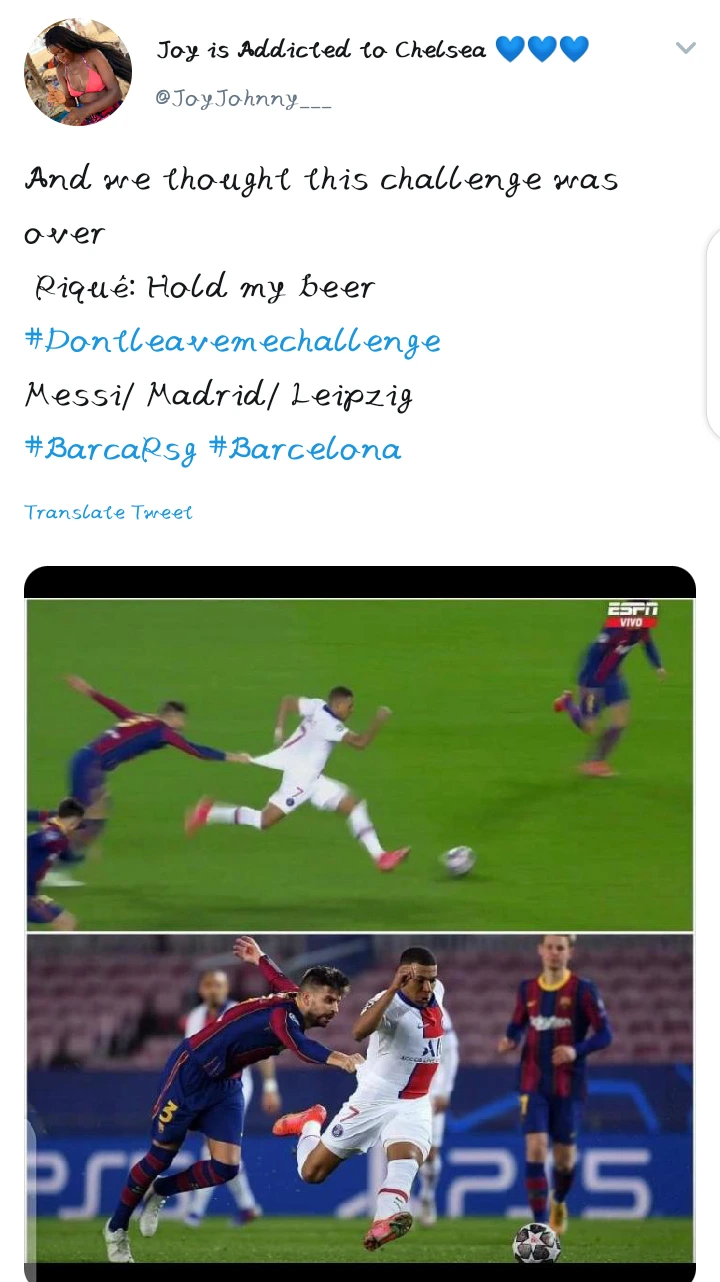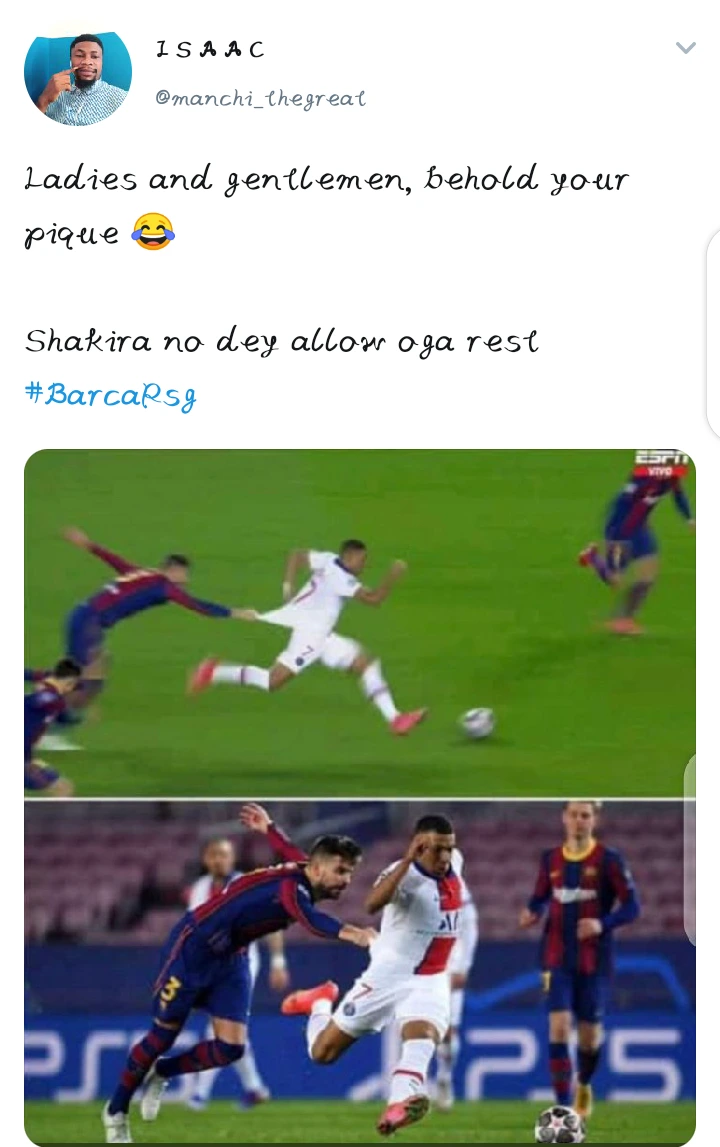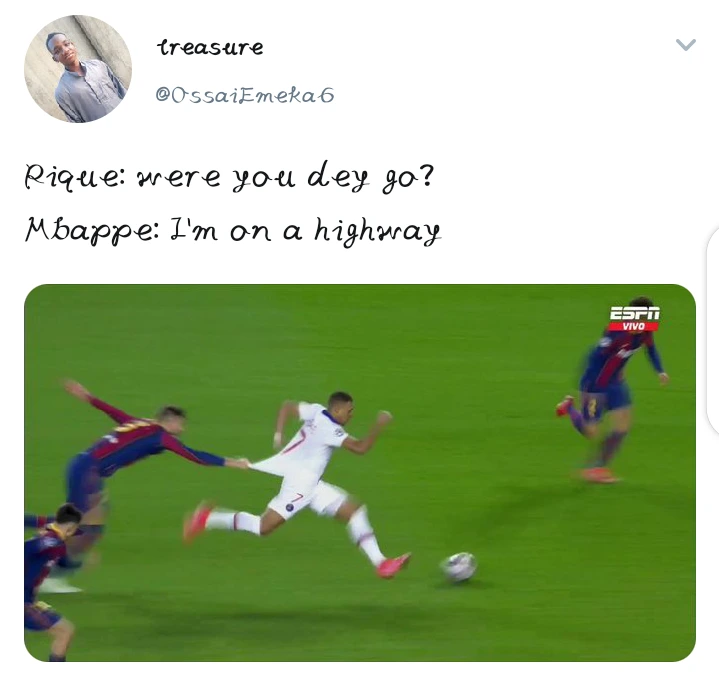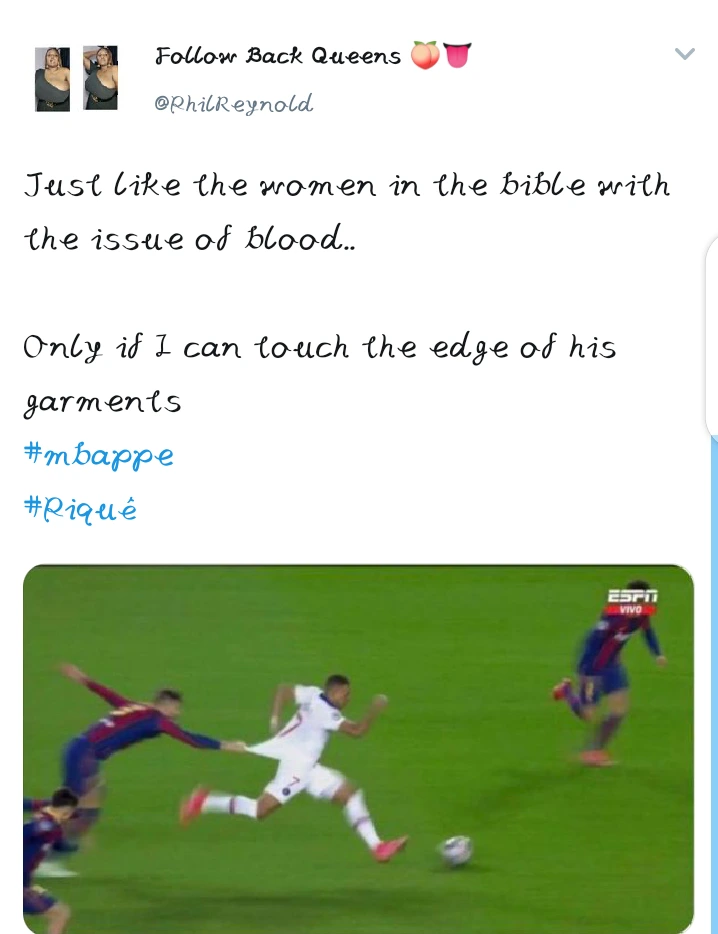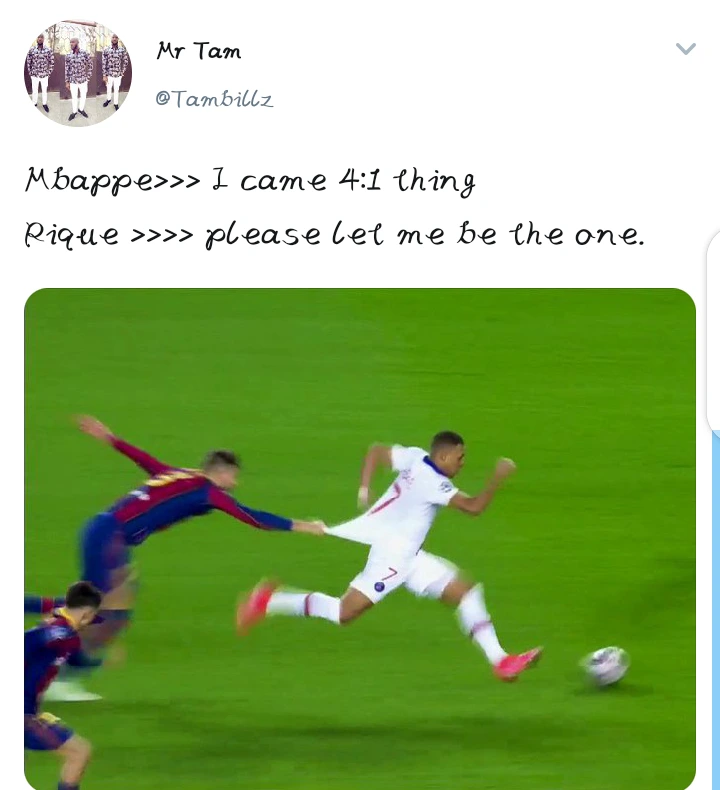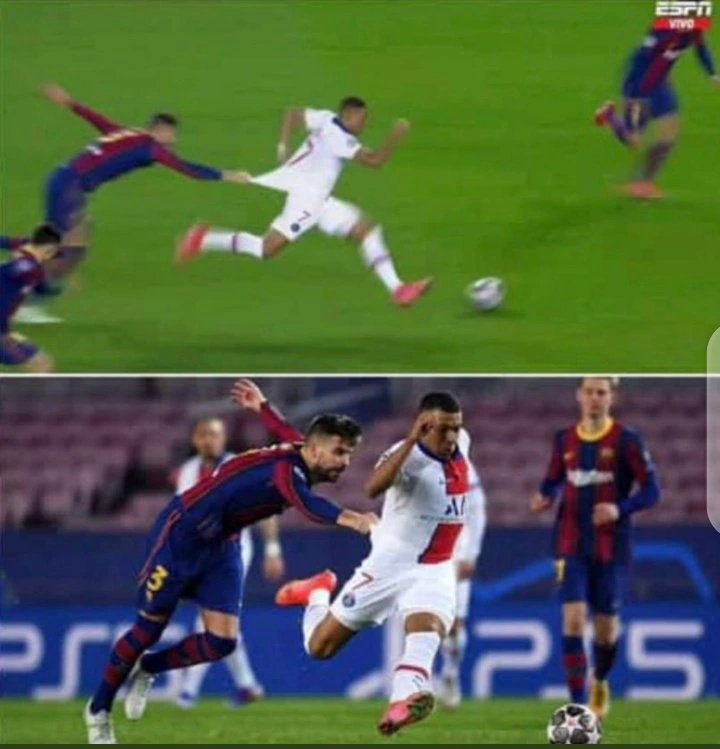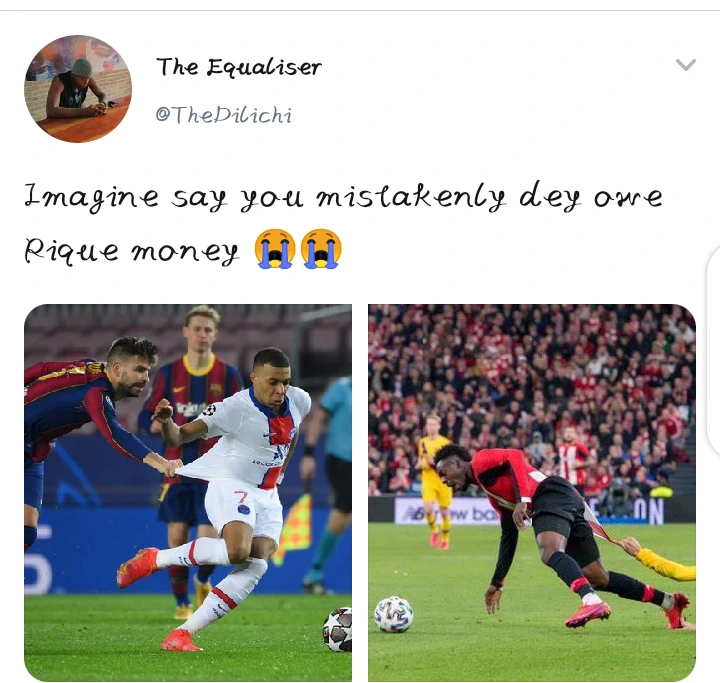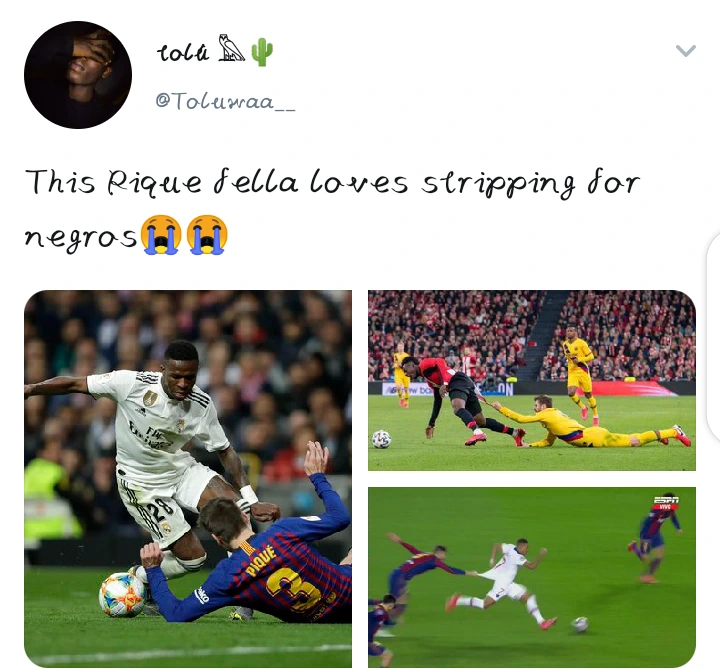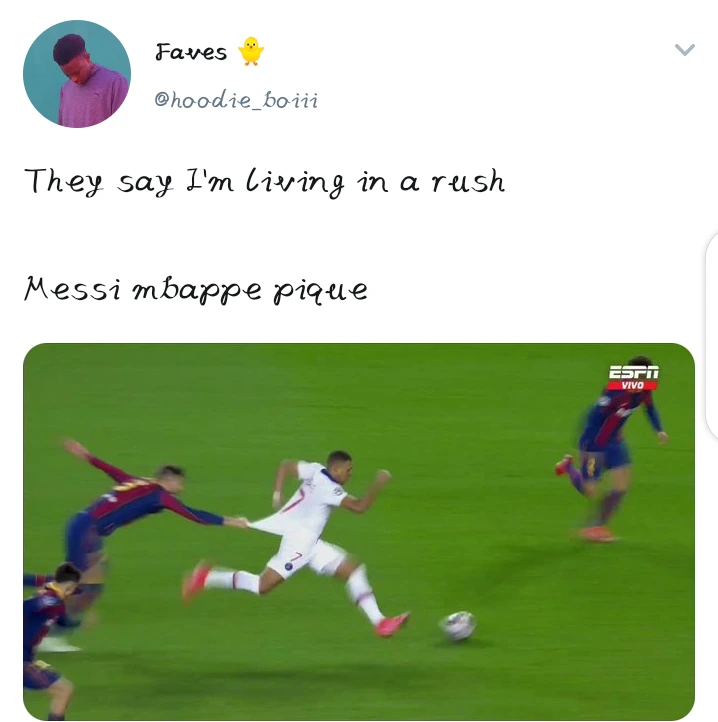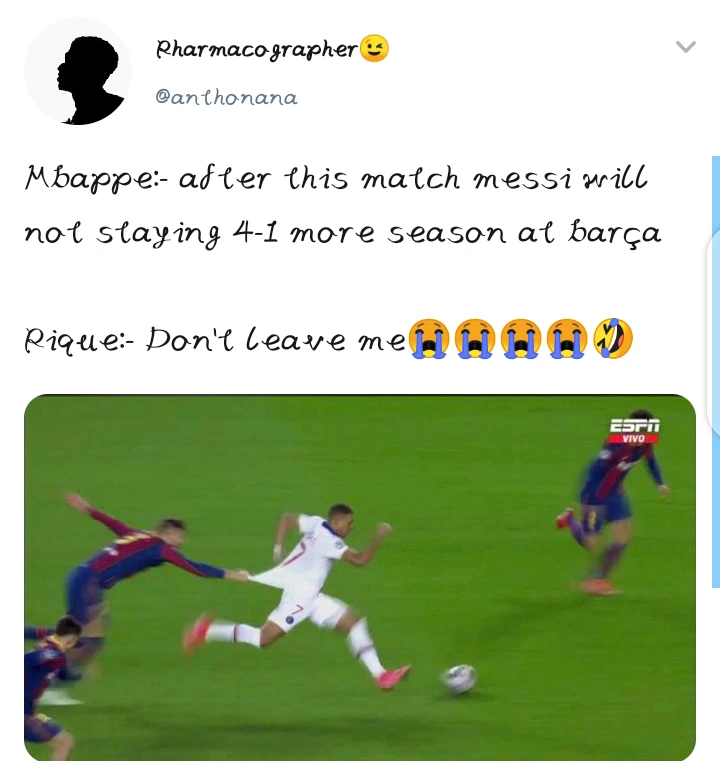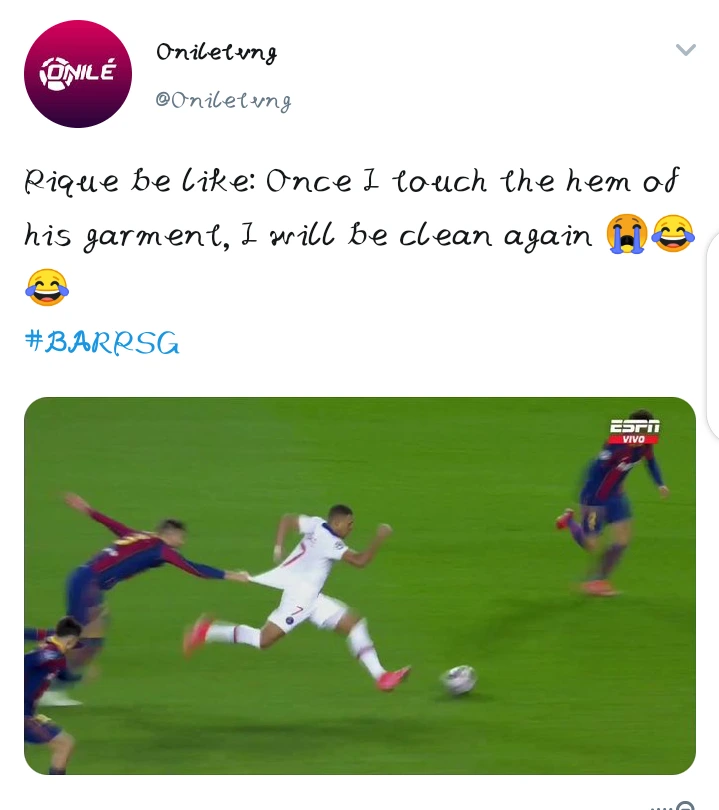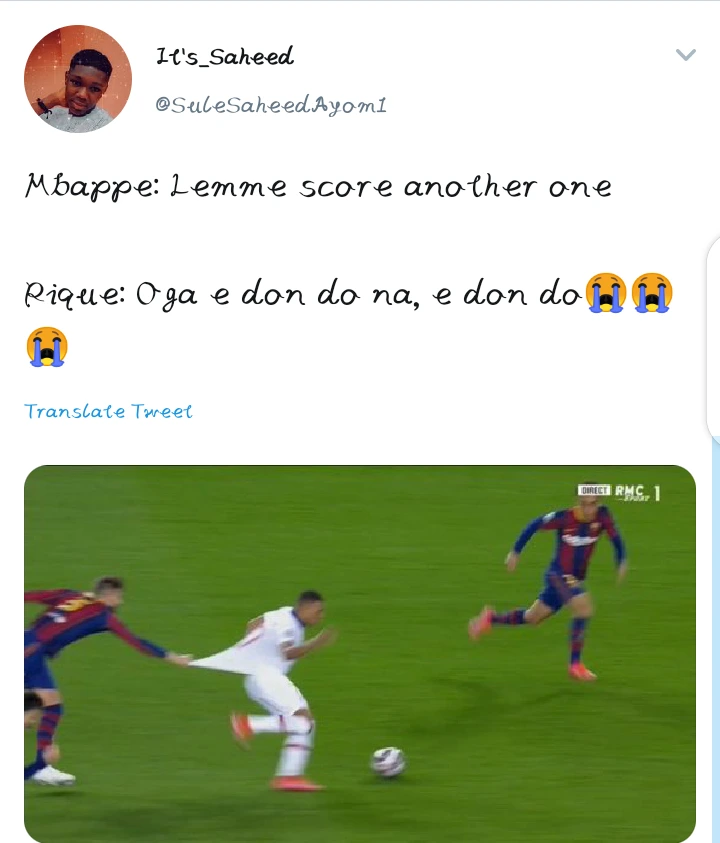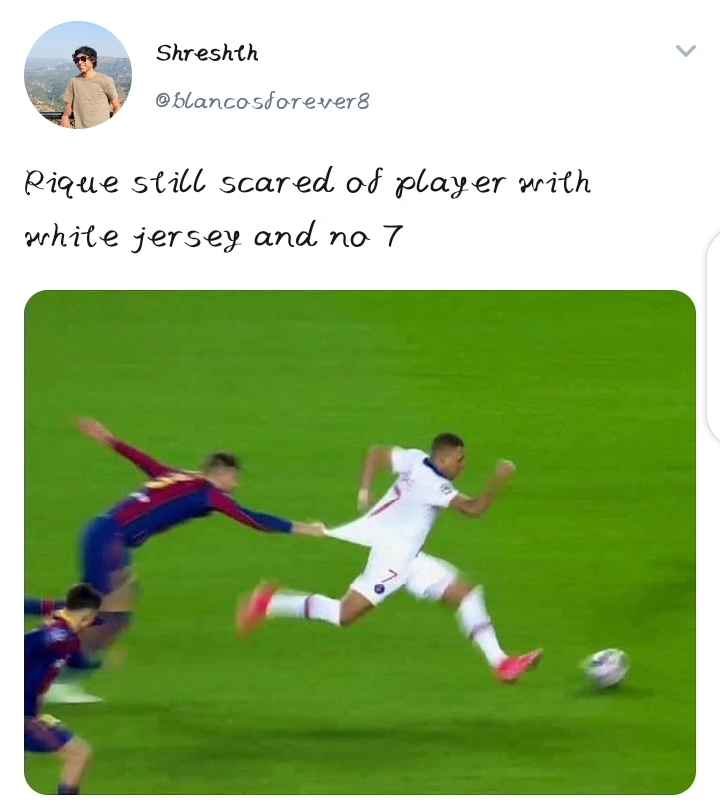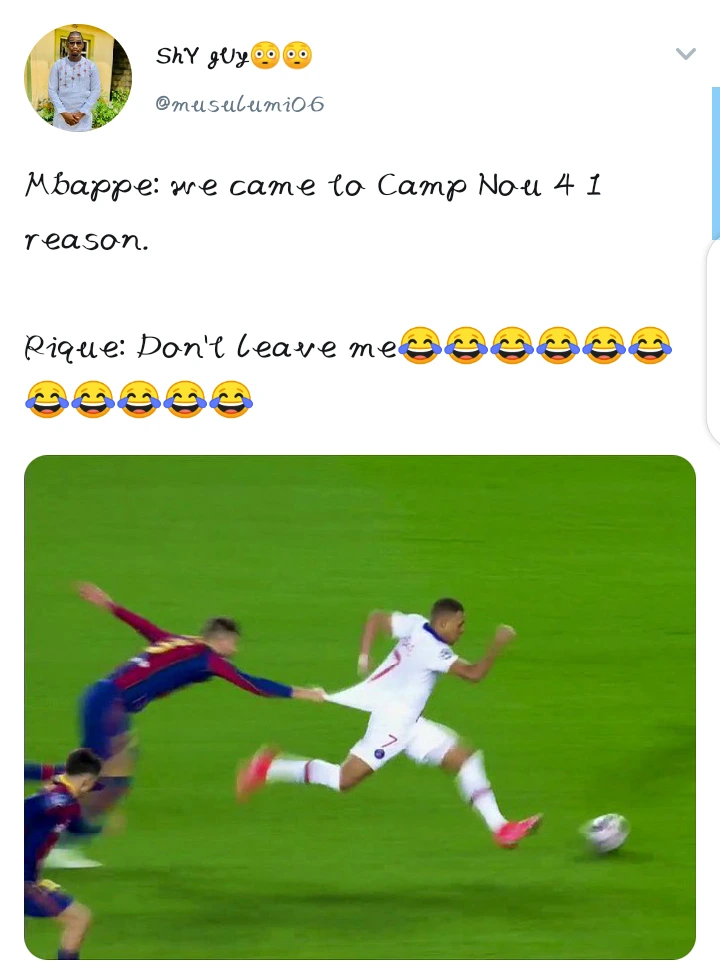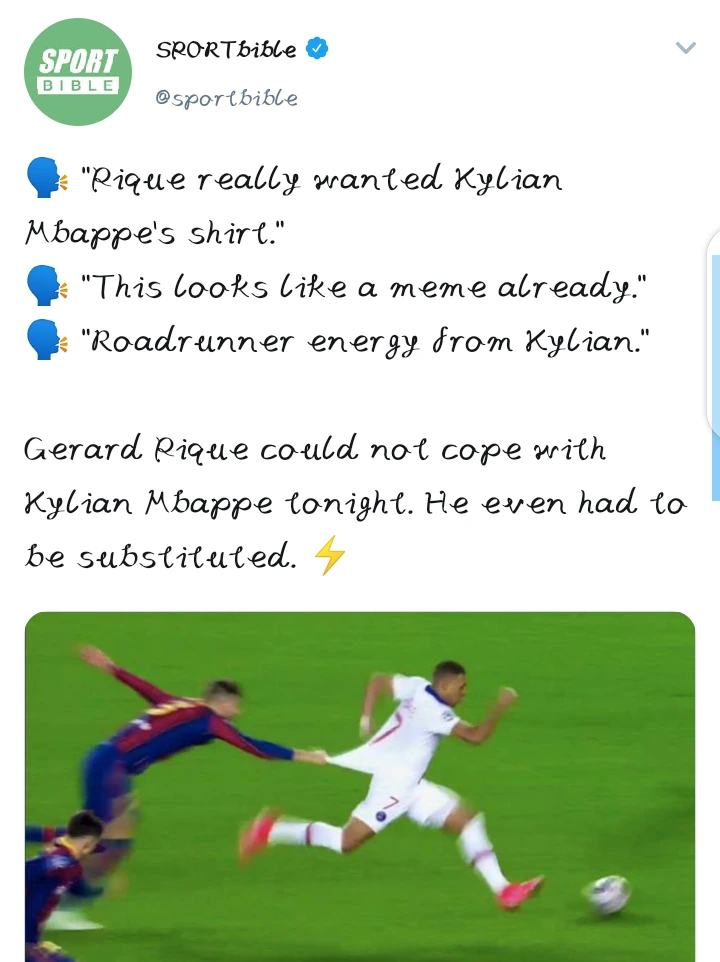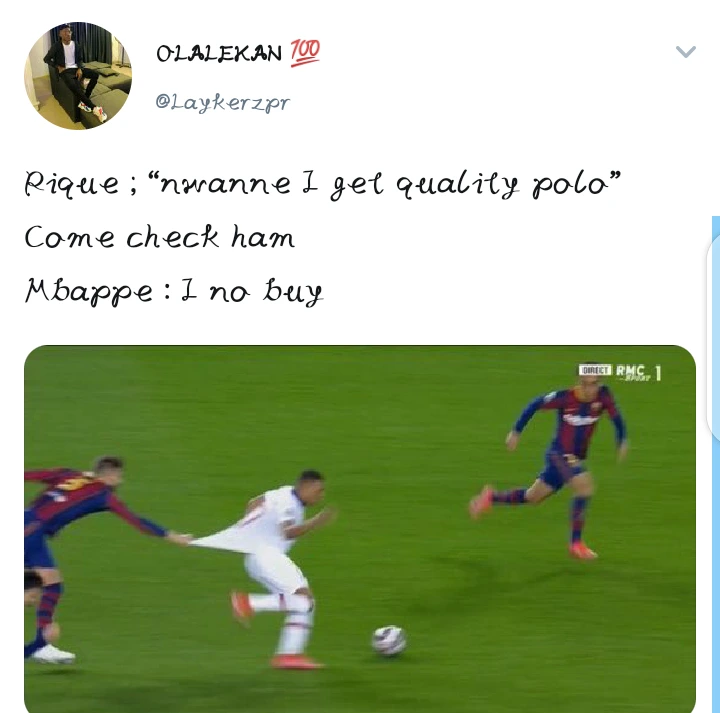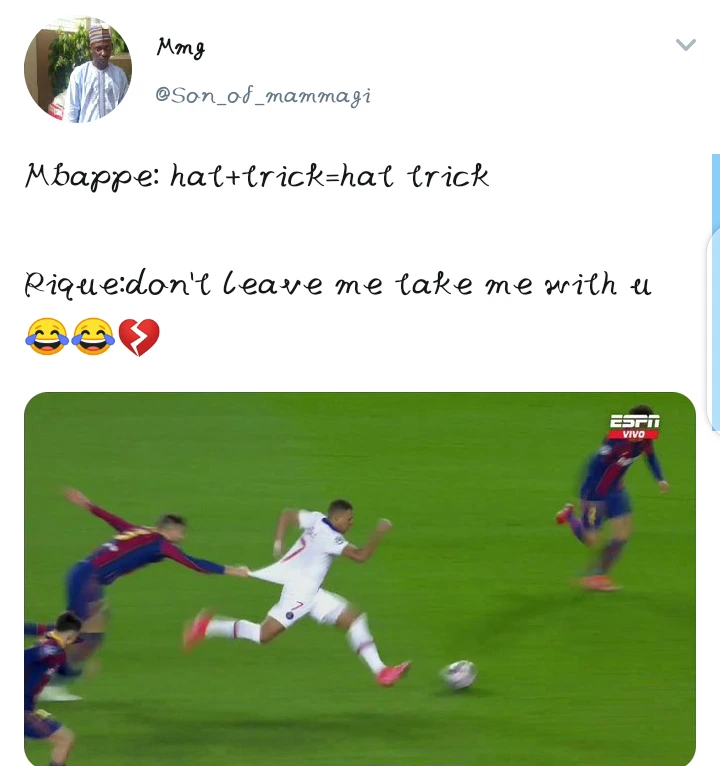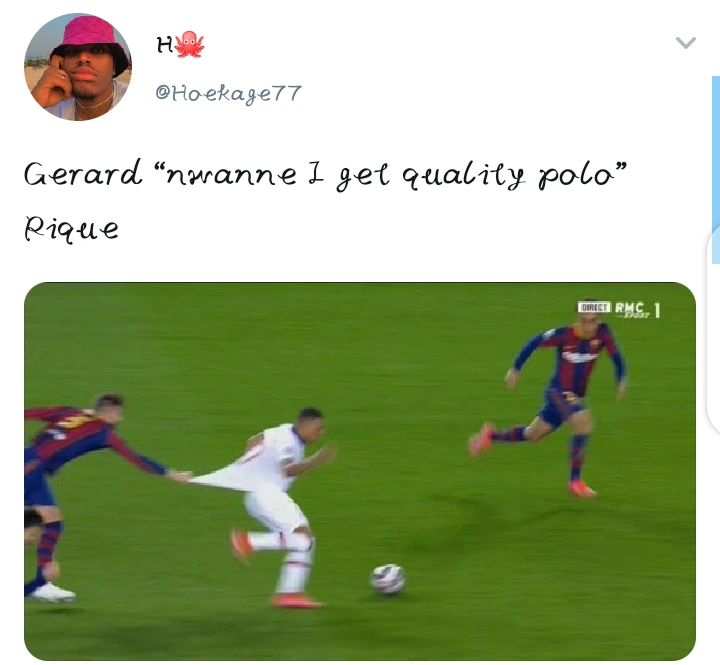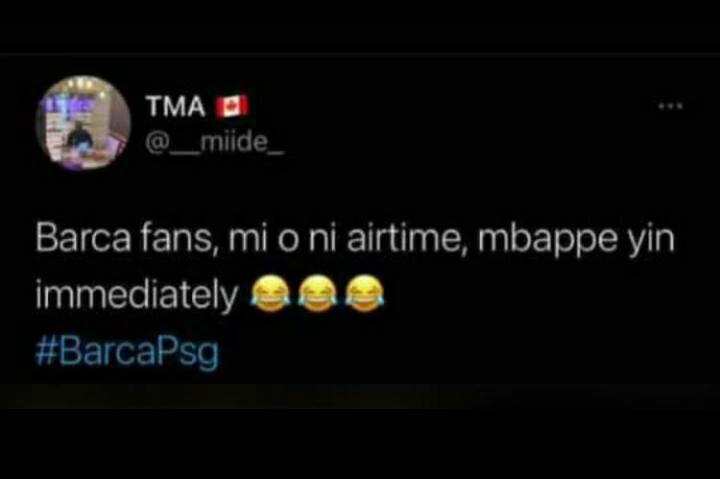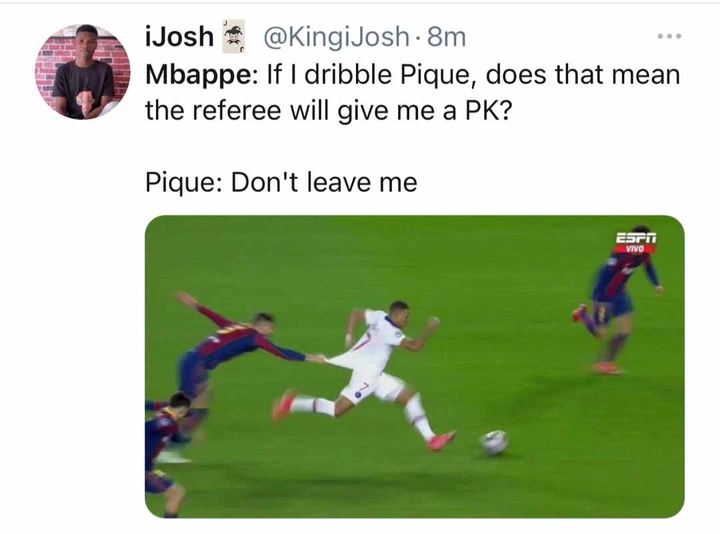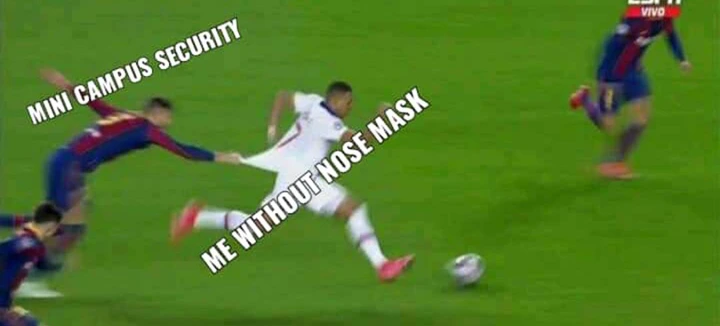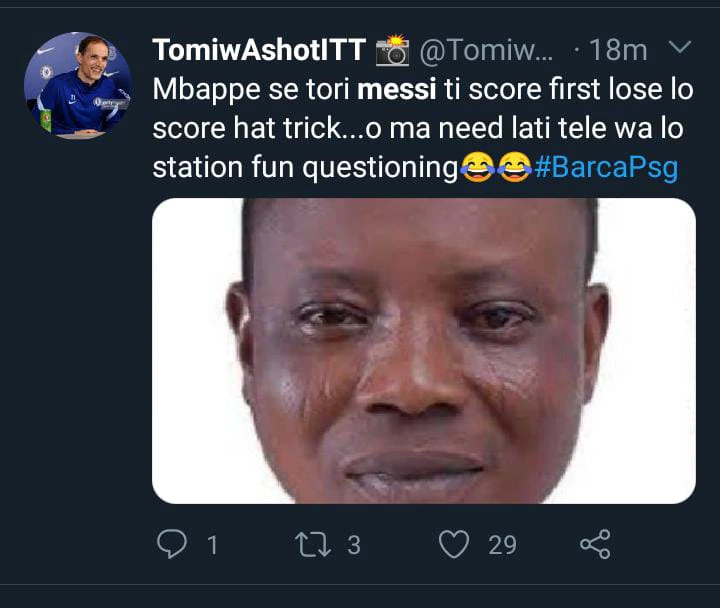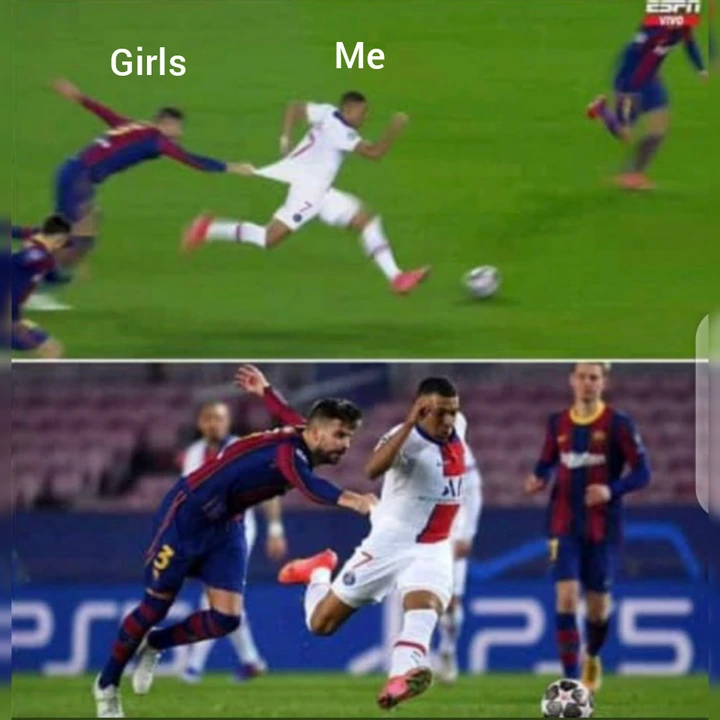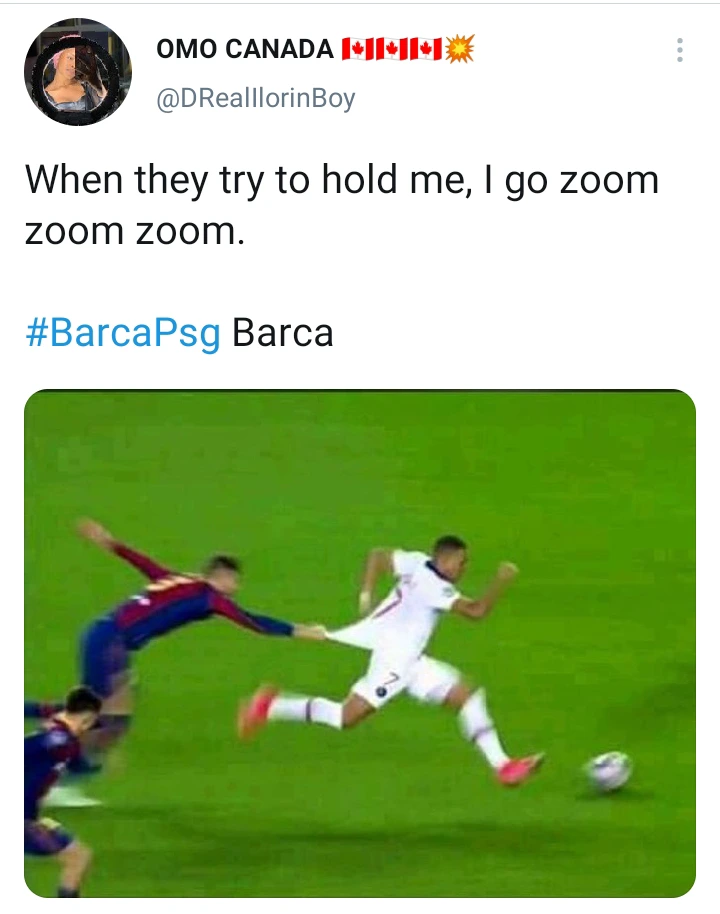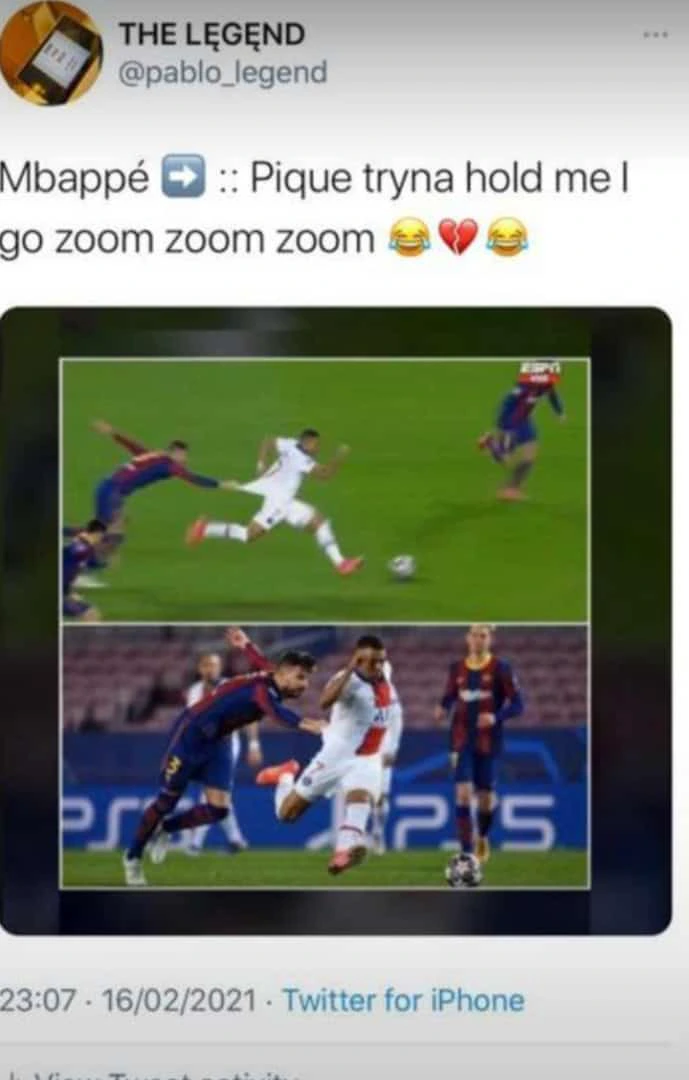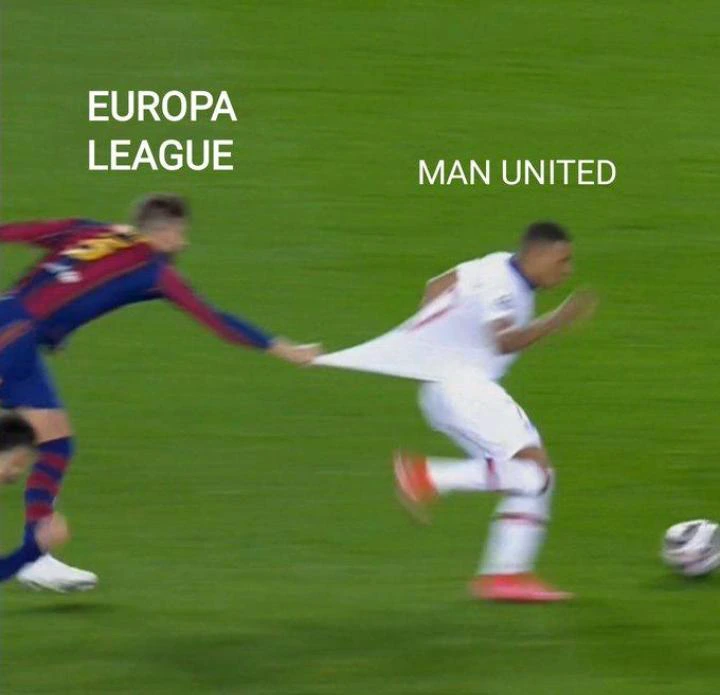 Pique and Mbappe have created an amazing atmosphere for people today, and this picture will be evergreen as people will continue to remember this event. However, the best thing is that we were able to laugh.