After Ziyech Displayed Soccer Intelligence to Werner, See What He did That Make Fans React
After Ziyech Displayed Soccer prowess that send Werner to wrong place Chelsea Fans React Seeing What Werner Did To Ziyech During Training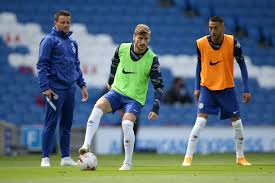 Chelsea are preparing for their Premier League clash with Tottenham Hotspur on Thursday at Tottenham Hotspur stadium and were training today.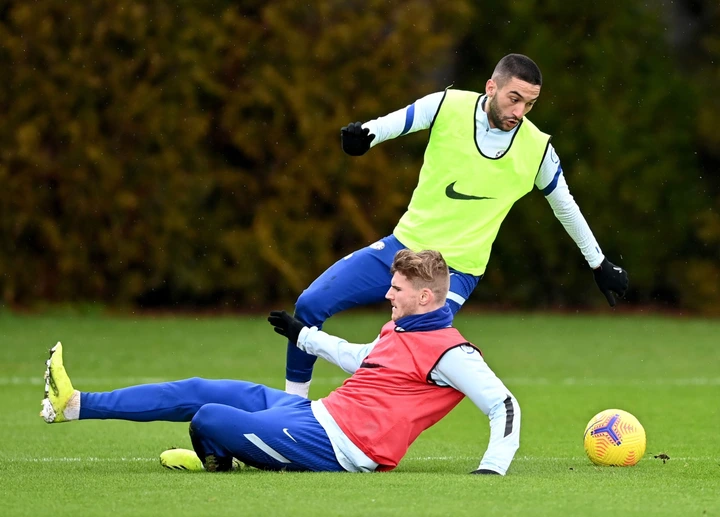 The team spirit is high after an impressive performance on Sunday against a stubborn Burnley team and some great improvement since Thomas Tuchel took over from former manager Frank Lampard.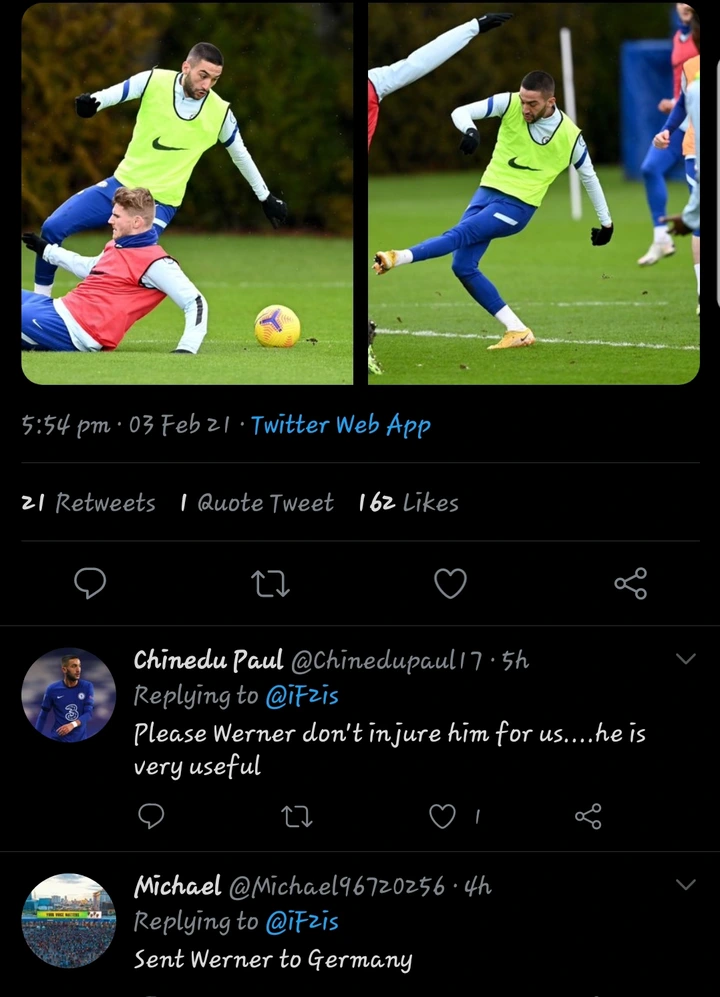 Photos were posted in the club's social media account and fans were quick to react to the fact that Timo Werner went hard for a tackle on Hakim Ziyech and some were pleading with the German attacker not to injure their playmaker.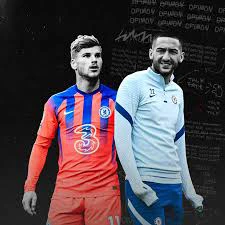 Some Chelsea fans are now fed up with Werner after he has been disastrous since his big money switch to West London and some have began comparison with him and Fernando Torres.
New Chelsea boss has vowed to find a solution for Werner as he said the 24 years old needs to find spaces in behind opponents defence.
Chelsea fans will be hoping that Tuchel brings back the best in Werner as he has great potential and Is capable of giving the team 20 goals a season.