After the Last Match Played in Week 14 See the Complete Table in EPL.
After the last match in EPL week 14 see how the table look like.
Manchester United, Tottenham Hotspur & Leicester City all went down on action in the Premier League on Sunday as they tried to conjure up three points in the 14th week of the competition this season.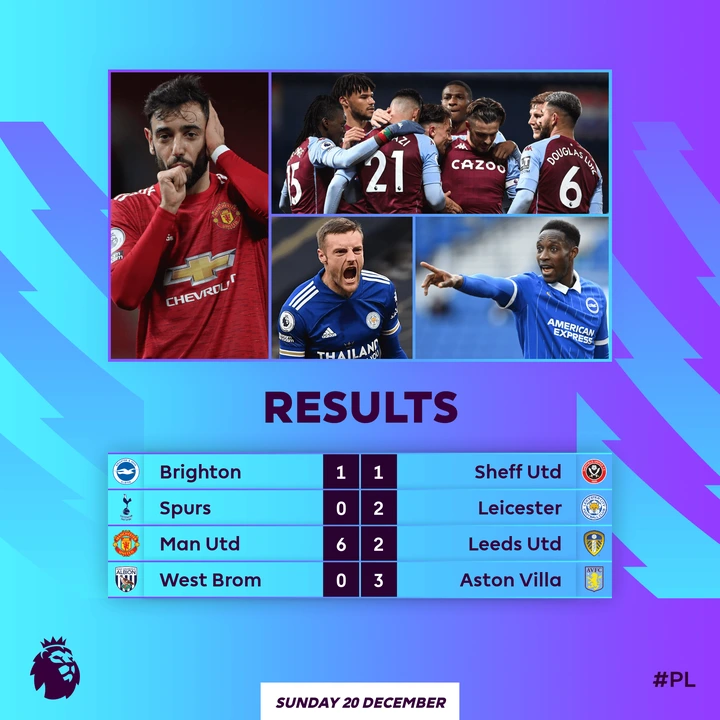 First off was the game between the foxes & Tottenham Hotspur. Despite being on their home ground, Spurs posed no threat to the Leicester City who exploited on their weaknesses & punished them by claiming a 2-0 win at the Tottenham Hotspur Stadium.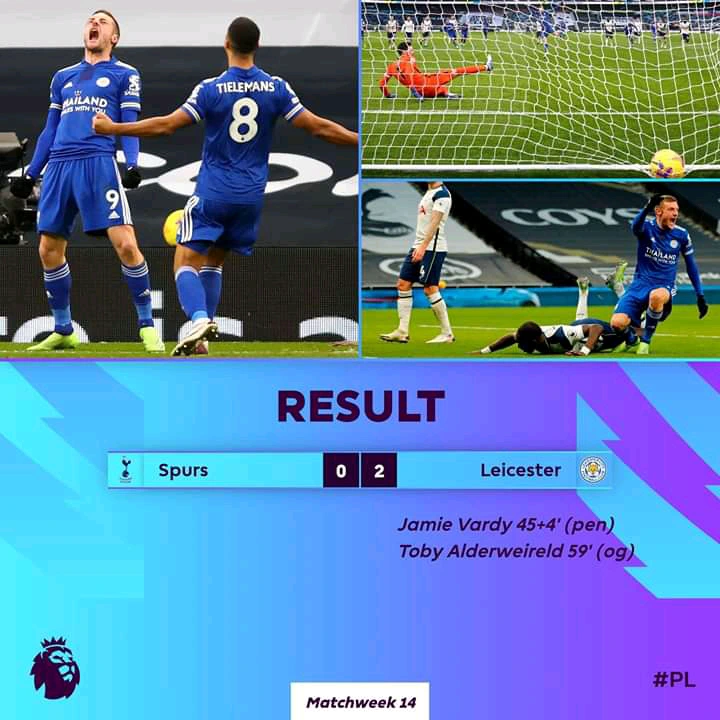 The Manchester United game pretty sums of itself as the red devil's who are stopping at nothing to get to the top of the Premier League table this season comfortably thrashed their opponents Leeds United 6-2 at Old Trafford.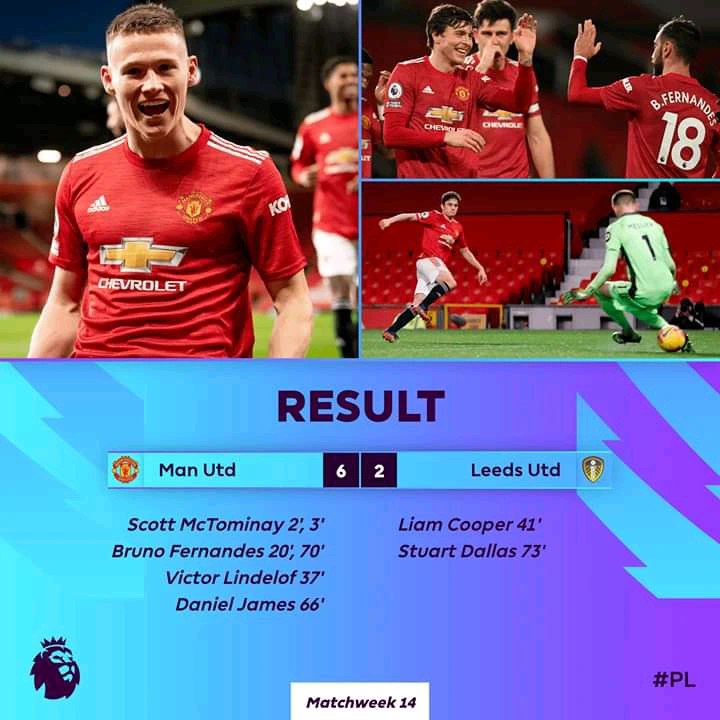 The table changed after all results from the Premier League action yesterday as Manchester United climbed up to the 3rd spot on the league table with Leicester City trailing behind at the 4th spot while Tottenham Hotspur moved down to the 5th spot on the table after two consecutive defeats in the Premier League.