After Chelsea Contract A New Coach To Replace Lampard. These are Fans Reactions.
After Leicester City beat Chelsea, Chelsea has been under high-pressure as many fans believed he can't deliver and win a trophy for Chelsea.
Many fans believed Lampard does not have the quality and the experience to coach a big club and will need to work more in a small team without pressure to gain more experience.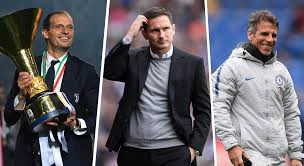 Chelsea has reportedly contacted another new coach out of those top free coach. Massimiliano Allegri, Thomas Tuchel, Julian Nagelsmann have been some of those few top coaches many Chelsea fans want to replace Lampard.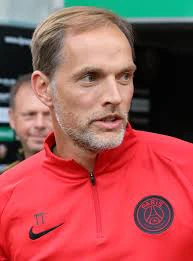 According to some rumor going around, Chelsea has contacted Thomas Tuchel to become an interim coach for Chelsea for the rest of the season.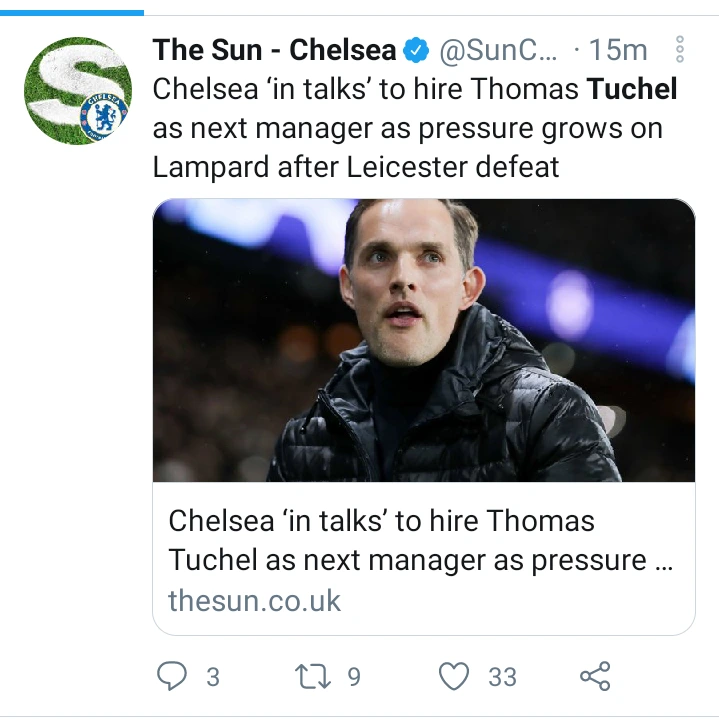 Some Chelsea fans want him, why some doesn't want him, here are some screenshots of Chelsea fans reaction on the news on Twitter this evening.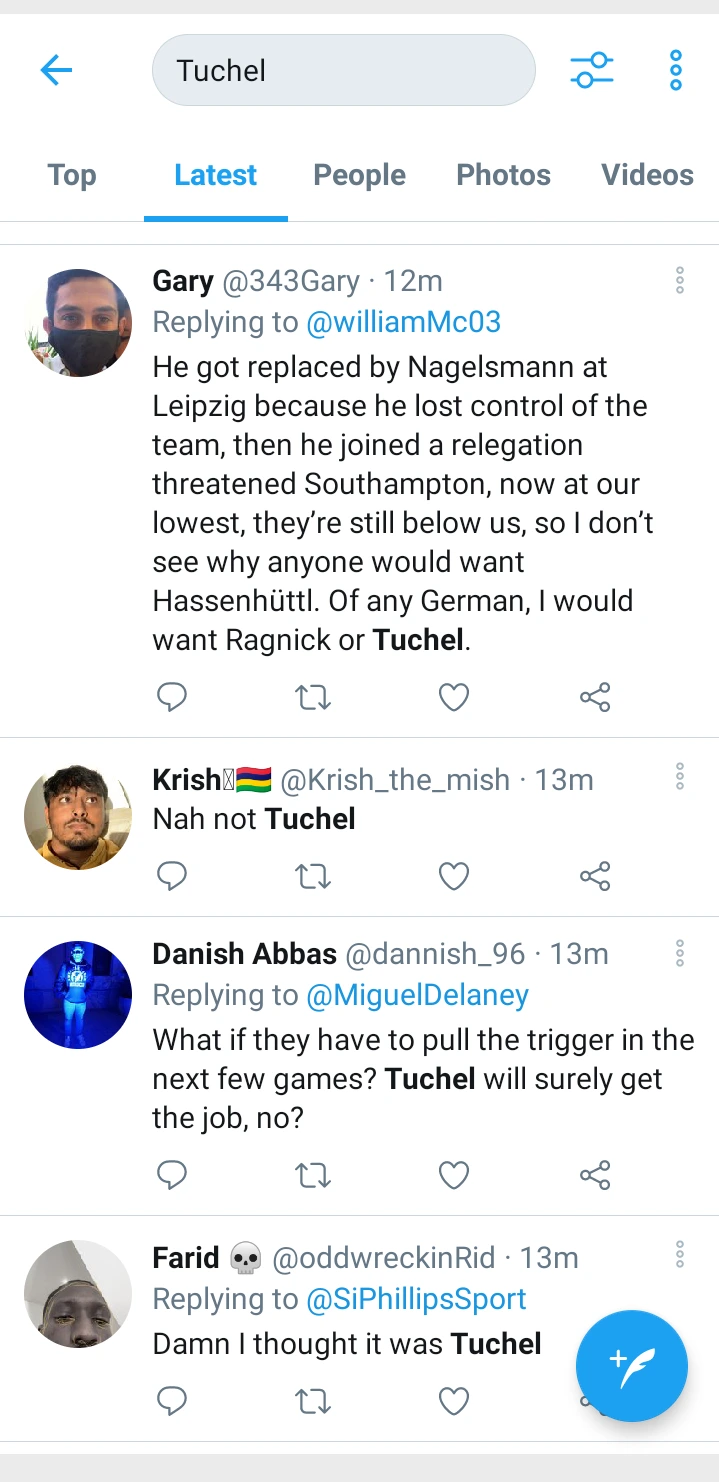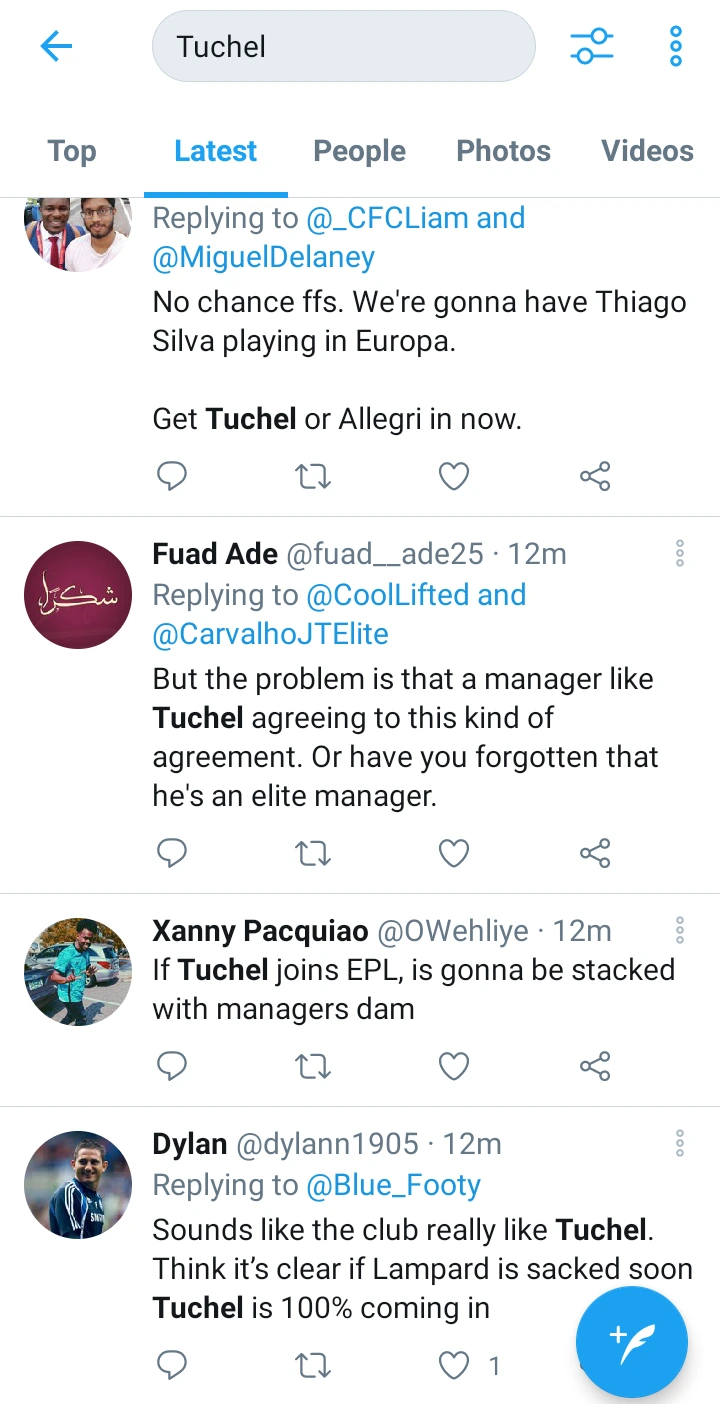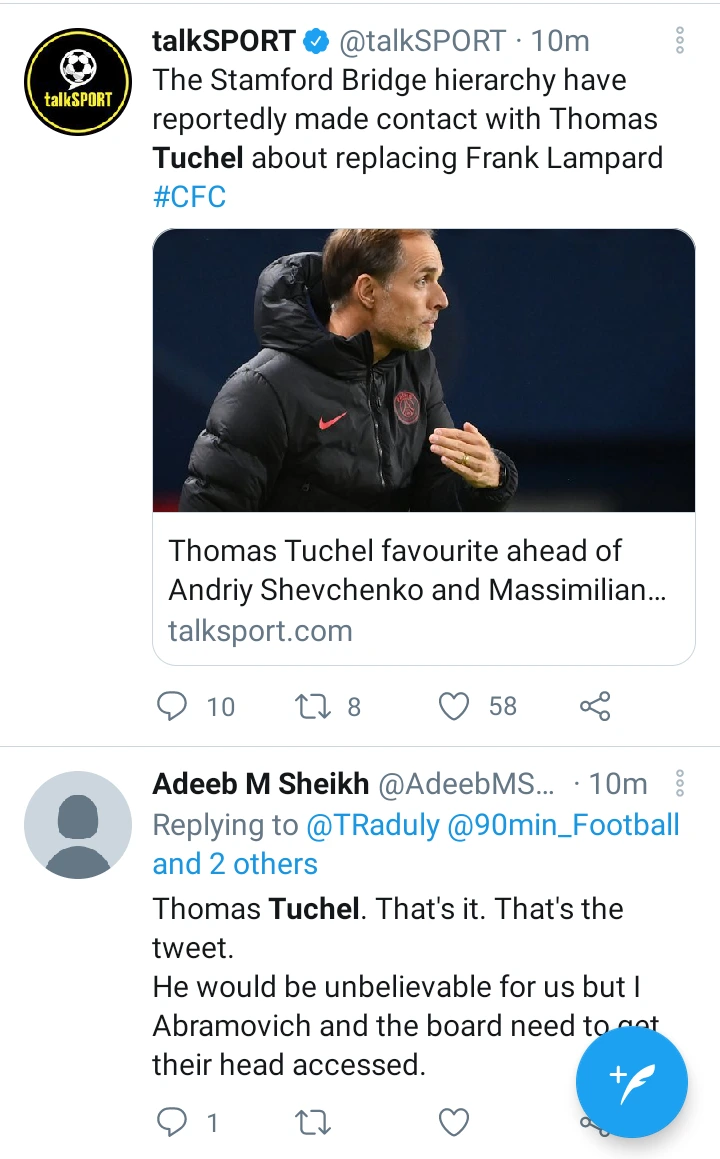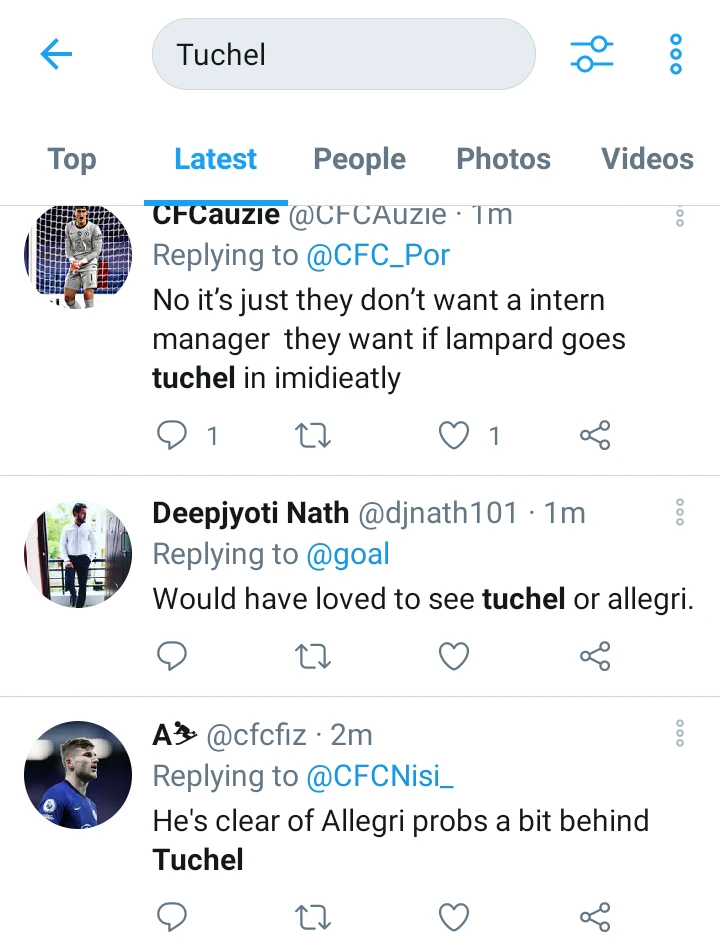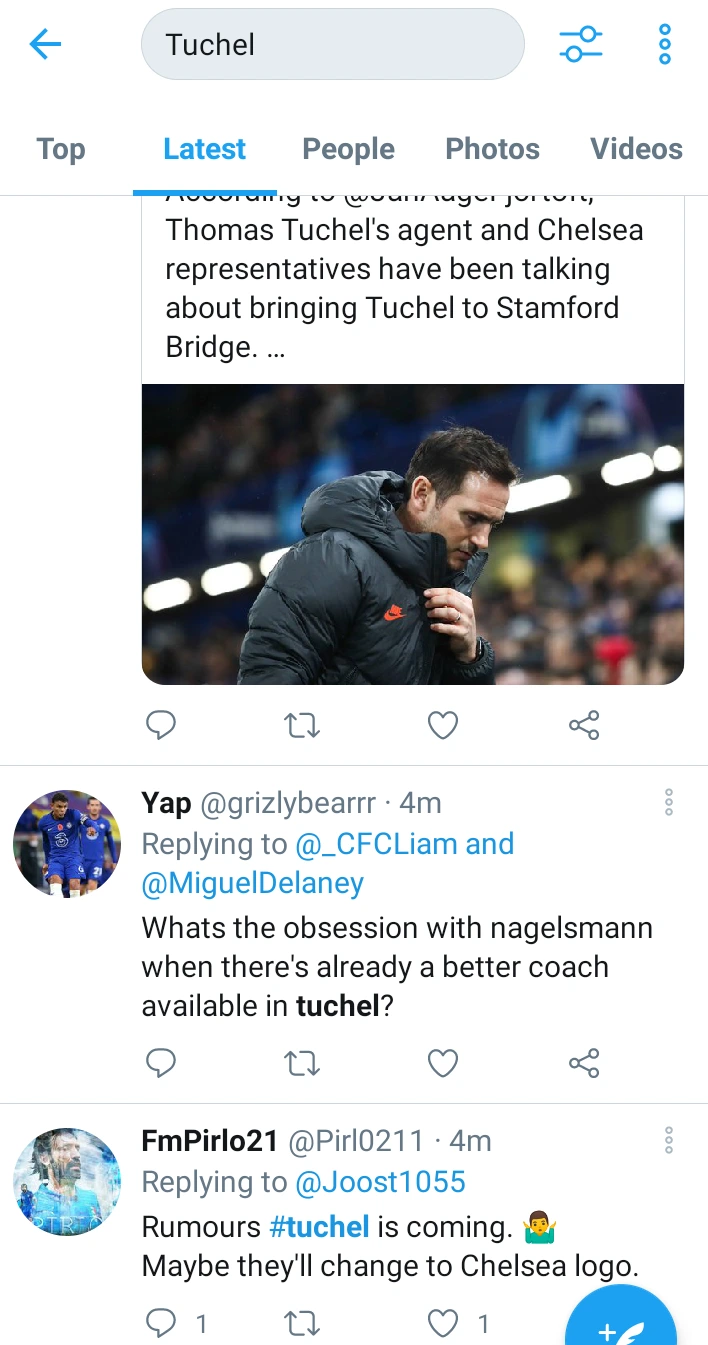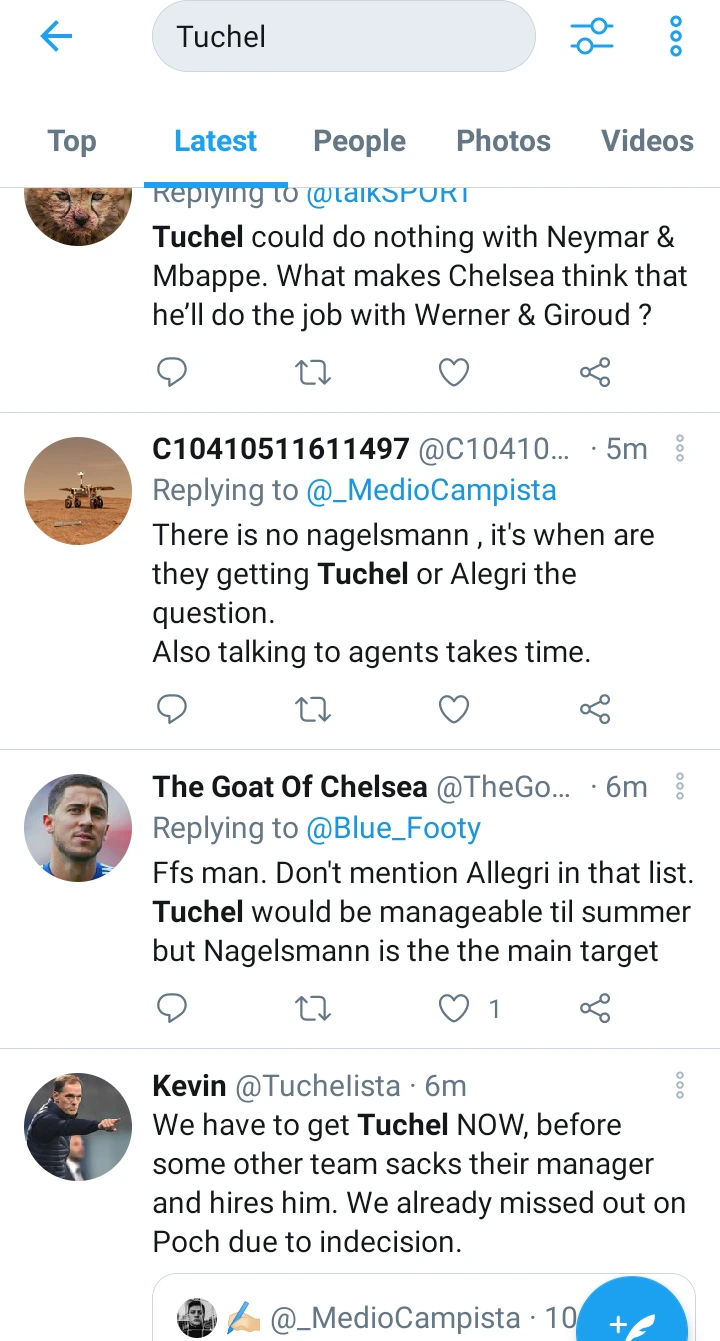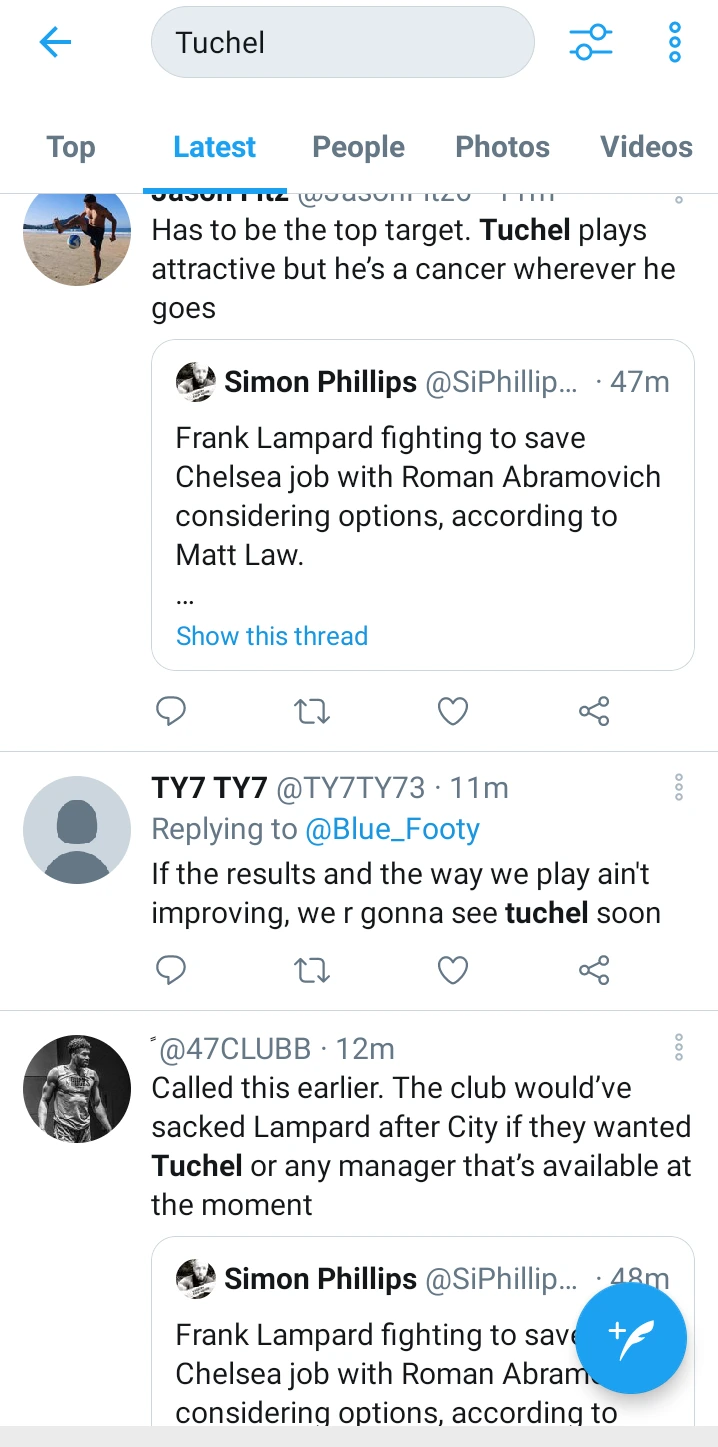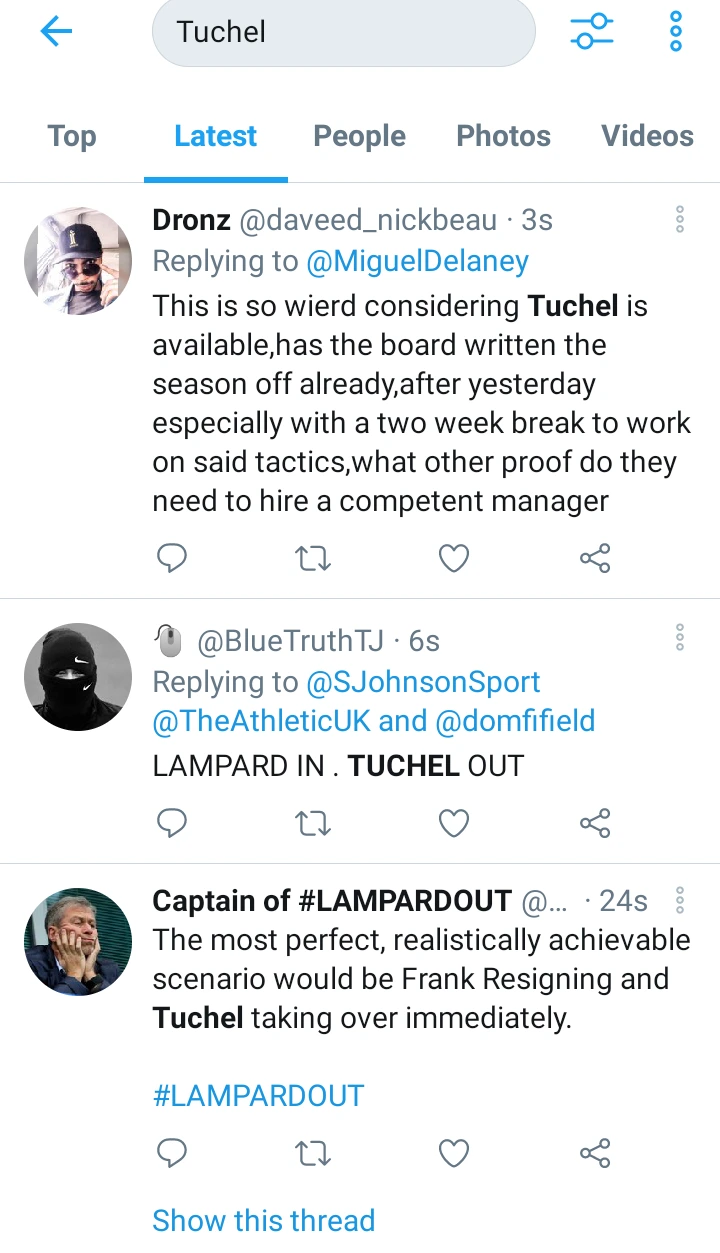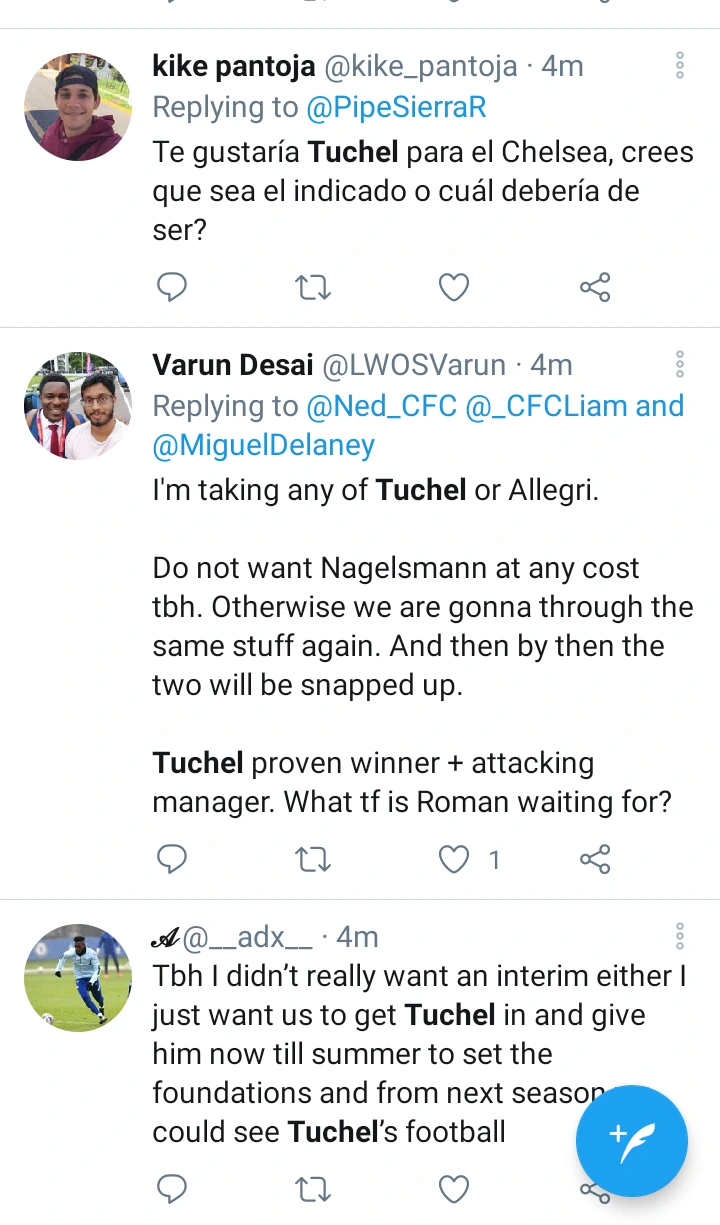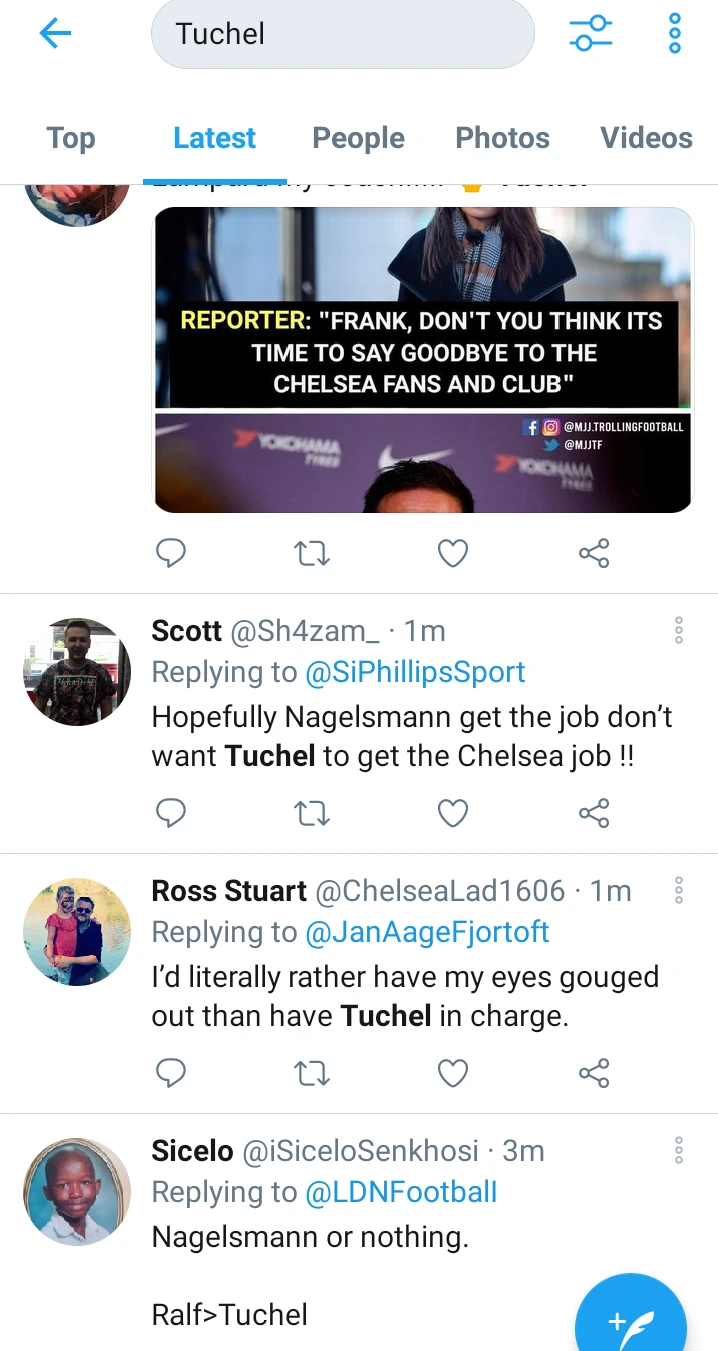 What did you think about this rumor? Did you think Thomas Tuchel can do a better job than Lampard at Chelsea? He is better than the like of Julian Nagelsmann and Massimiliano Allegri?
Let me know your opinion in the comment section.
You should also follow up for more updates in the world of sports and football.