After Arsenal Won 4-2 And Man United Drew 1-1, See How The EPL Table Looks Like
Arsenal put up a fantastic performance today as beat Leeds by 4:2 and  Manchester United drew 1:1 away to West Brom.

The red devils were hoping to move past their disappointing 3-3 draw to Everton last time out while West brom were looking to squeeze their way out of the relegation zone.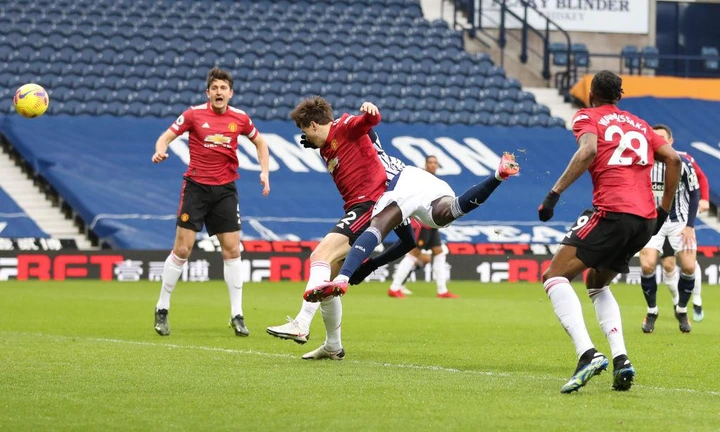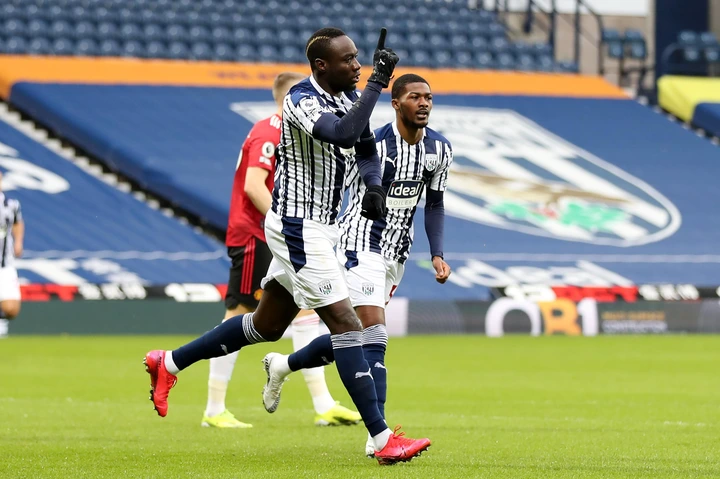 The game would however begin in the worse possible manner for Manchester united as they conceded within just two minutes of kickoff after Diagne bullied Victor Lindelof to the ball inside the box to give Slaven Bilic's men the lead.
United would dominate proceedings from there on as they looked to get themselves back into the game. The equalizer would however come after much struggle as Bruno Fernandes whipped in from a half volley after connecting to a cross from Luke Shaw with united level heading into the break.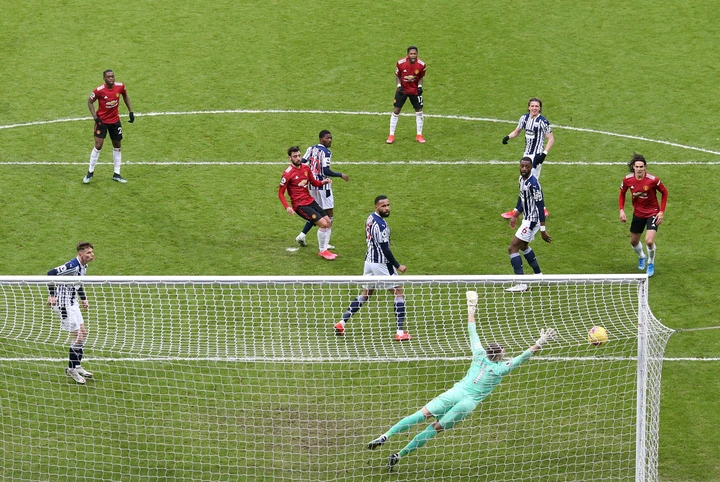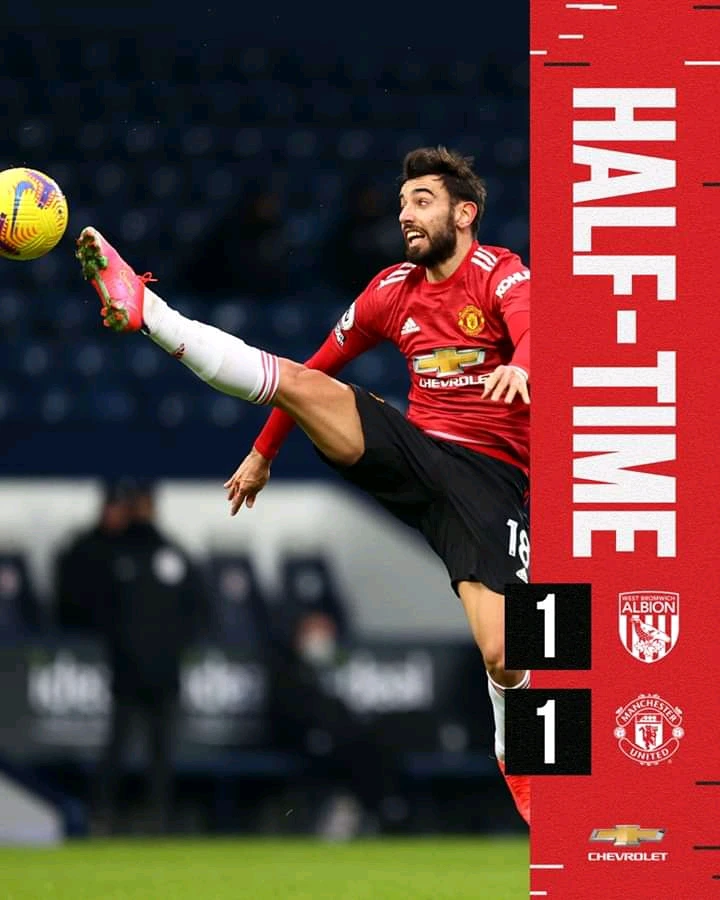 The second half of the game saw United pin West bromwich albion back in their own half as they looked to stage yet another comeback win on the road.
The goal would however elude Ole Gunner Solskjaer's side who failed to find the back of the net in the second half as the game ended in a 1-1 draw.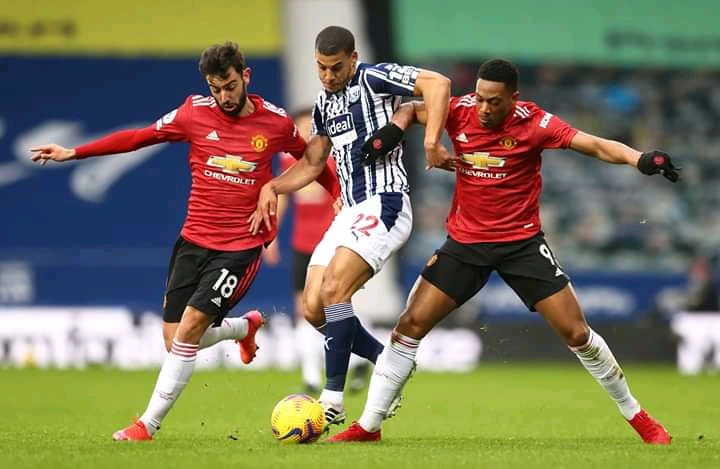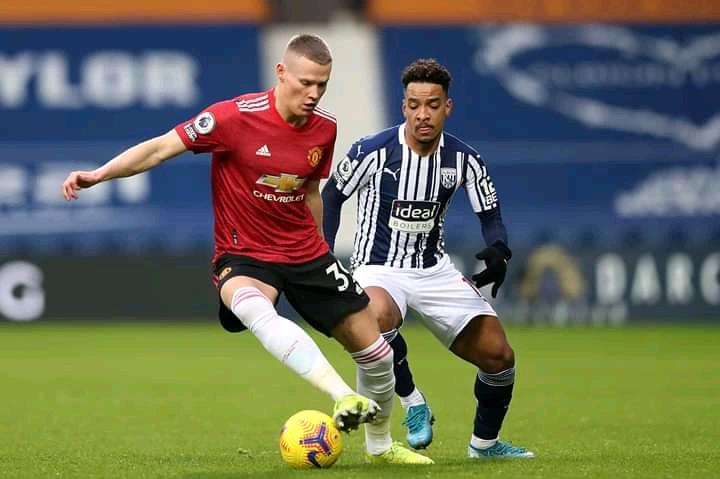 The other notable game of the day also saw Arsenal's trash leeds united at the Emiraties stadium. Arsenal were 4-0 up in the game as a hattrick from Captain Pierre Aubameyang and Hector Bellerin put the gunners in a commanding position.
Leeds united threatened to stage a famous comeback with Marcelo Beilsa's men pulling two goals back within ten minutes to give Arsenal a shaky end to the game although the Gunners held on to all three points.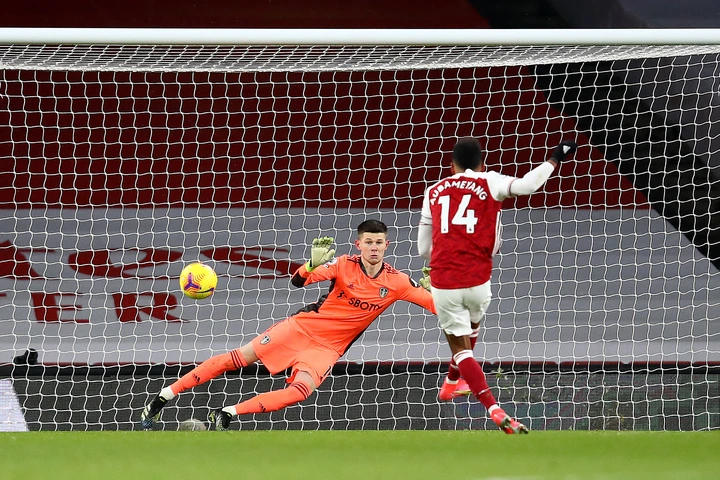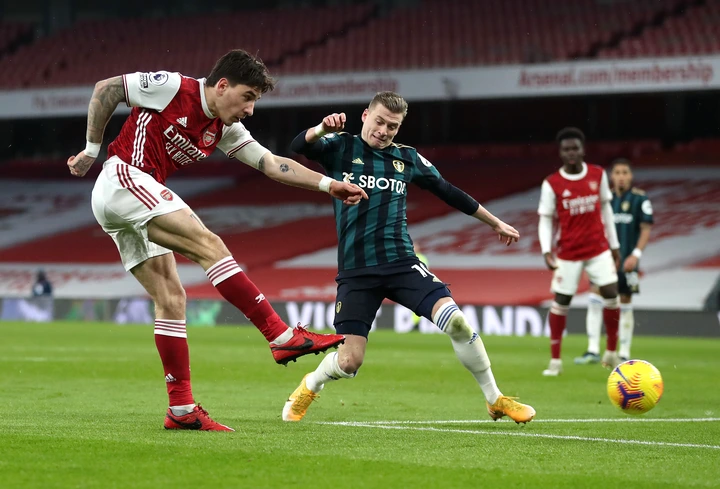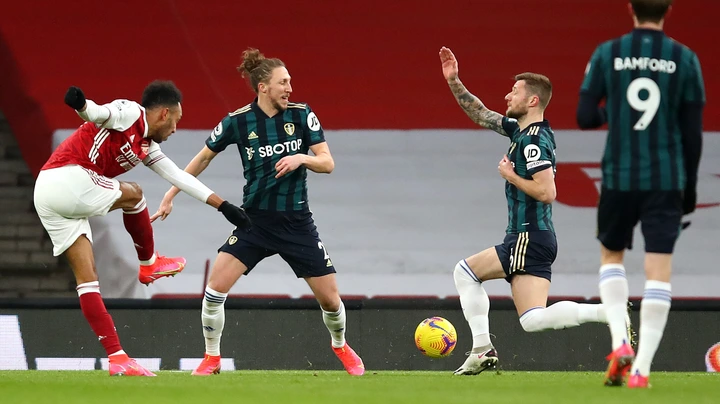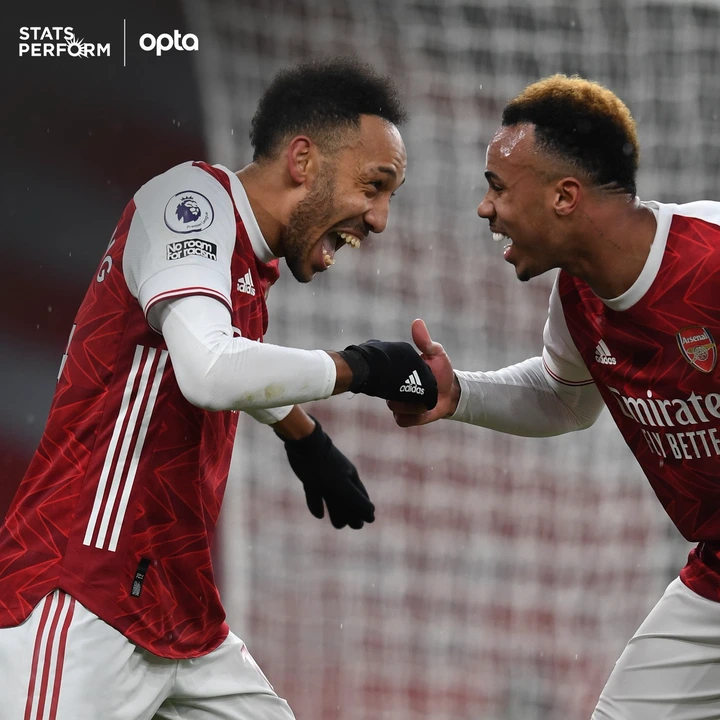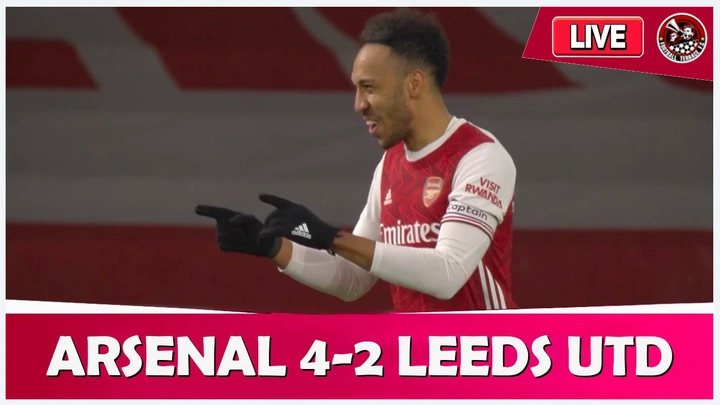 Here's how the Premier league table looks like after Manchester united won West bromwich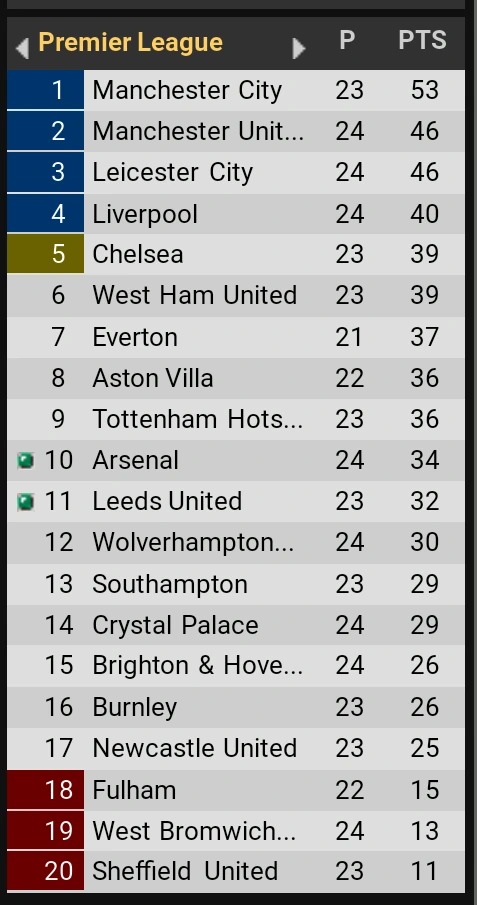 Manchester city lead at the top of the table with Manchester united moving back into second position.. Leicester city drop to third position having defeated Fourth place Liverpool yesterday with Chelsea coming in just behind in fifth place.
West ham united are sixth on the log followed by Everton Aston Villa and Tottenham while Arsenal climb back into tenth place on the table.