10 Top Dribblers At The Moment: Check out where Messi And Eden Hazard Ranked
One of the beauty of football is skill of players.The ability of a player to take on a player or more and come out successful with the ball,shows the amount of dribbling prowess a player has attained.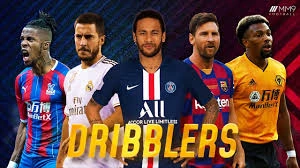 For long, Lionel Messi, Neymar Junior, Kun Aguero and Eden Hazard have bee regarded as the most deadly Dribblers in the world, With Lionel Messi regarded as the best and deadliest dribbler at the moment. However, things have changed in football, with only Lionel Messi and Neymar making the top 5 lists.
Eden Hazard however has seen his playing time at Real Madrid gone fewer as a result of injuries,and that would have contributed to his outcome when it comes to his Ranking in terms of dribbling stats.
Kun Aguero on his part,have not been doing well this season and dribbling is not the only area where the Argentine have underperformed recently.
According to media outlet,sports mole,here are the list of Top 10 Dribblers in the world right now at the moment as well as their ratings;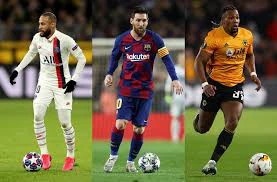 10. Eden Hazard – Real Madrid – 4.1
9= Mounir Chouiar – Dijon – 4.2
8= Youcef Atal – Nice – 4.2
7. Moussa Djenepo – Southampton – 4.3
6. Wilfried Zaha – Crystal Palace – 4.5
5. Jeremie Boga – Sassuolo – 4.7
4.Lionel Messi – FC Barcelona – 5.7
3. Allan Saint-Maximin – Newcastle – 5.8
2. Neymar – PSG – 6.1
1. Adama Traore – Wolves – 6.3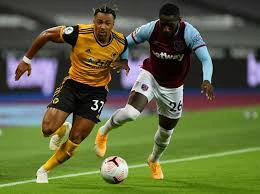 Adams troure is a surprise addition to this list but the Wolverhampton star is truely incredible when it comes to dribbling,with his strength and Pace, his greatest assets.
What's your thoughts on this?, leave comments below.like and share.